Retirement Savings: Why Gen Z and Millennials Are Opening More IRAs Despite Student Loan Crisis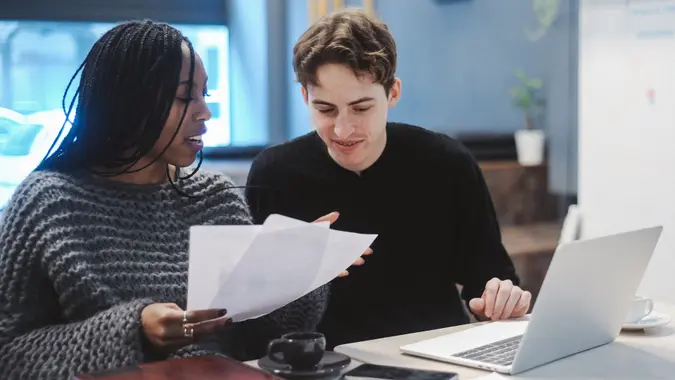 NoSystem images / iStock.com
For most folks, saving for retirement is not easy. Making sure the bills are paid can make it a challenge to save in the first place, and if you can save some money, then you have to navigate competing priorities like building an emergency fund, saving for a down payment on a home, or planning for your kid's future college expenses. Throw in inflation and rising interest rates and the outlook gets even worse.
In the face of all of that you wouldn't expect to hear that more people are investing for retirement, but a recent study by Fidelity showed exactly that. In the case of Individual Retirement Accounts (IRAs), the total number of open accounts rose 11% over the second quarter of 2022. Especially notable is the fact that for younger investors — those aged 18 to 35 — it was dramatically higher, with an increase of 34.4% across the age group.
It's particularly striking to see that younger generations are saving more for retirement given the headwinds they are experiencing, so let's explore why that is.
Why Young Investors Are Saving More
According to Jim Penna, senior manager at VectorVest, there are a number of key factors contributing to this surprising trend. The impact of the internet on saving and investing is a major one.
"Through online brokers and the educational content provided elsewhere online, millennials and Gen Z workers have much greater access to the investment and financial education needed than many of us older folks had at that age," Penna said. He also noted that this same technology has made it much easier to open and manage your retirement accounts.
Make Your Money Work Better for You
Anxiety among younger workers about their ability to retire is also a factor. With the growing number of articles and stories about the many Americans approaching retirement age with little or no savings, younger people know what they need to prepare for — and there is growing doubt about the security of the national safety net.
"The fact is that I think Gen Z and millennials are learning from those stories and are acting now. That is the right thing to do… Also, for those aware enough to take note, there is a great fear among younger workers that Social Security benefits will not even be available to them by the time they retire. In fact, everyone should know that the Social Security website itself says that it was never meant to be a retiree's sole source of income," Penna added.
The Impact of Student Debt
There is another important factor driving this increase in savings — student debt. More specifically, the student loan repayment pause that began in spring of 2020 as part of the federal response to the pandemic.
The pause on student debt was obviously a huge release valve for many younger workers. Fidelity's data indicated a significant increase in the number of student loan borrowers contributing 5% or more to their retirement accounts, as well as a decrease in the number of borrowers who took out a loan against their retirement accounts.
Now, that valve is about to close. On September 1, 2023, interest began accruing with payments due beginning in October. The full impact this will have on borrowers' ability to save, for retirement or otherwise, isn't yet known, but it could be a massive problem. According to Fidelity, nearly two out of every three recent college graduates do not know how they are going to start repaying their loans when the pause ends, which is alarming statistic.
Make Your Money Work Better for You
Student debt affects so many workers that many employers have added benefits to help their employees manage it. According to Fidelity's report, 55% of employers either already offer or plan to offer some form of student debt benefit.
Some Advice for Young Investors
While it remains to be seen how the student debt problem will play out, for younger workers who are able to keep saving, experts agree that it's important to take a long-term approach and save consistently. Fidelity offered these tips to help young investors stay the course:
Invest in a target date fund: This type of fund is managed with the investor's likely time of retirement in mind. Early on, it invests more heavily in riskier assets like stocks, mixing into safer assets as retirement approaches. This allows you to set it and forget it, so to speak. 
Consider auto-enrollment: These features will automatically enroll you in an employer's retirement plan, and some also allow you to automatically increase your investment over time.
Get your full employer match: If one of your retirement accounts is a 401(k), make sure you are contributing at least enough to get your employer's maximum matching amount. Otherwise you are leaving money on the table.
Have an emergency fund: Having savings set aside for the unexpected is a good idea anyway, but it specifically can help investors by ensuring they don't have to borrow against retirement savings in an emergency.
More From GOBankingRates