Safest Spot for Your Money? 3 Places That Are Better Than Your Home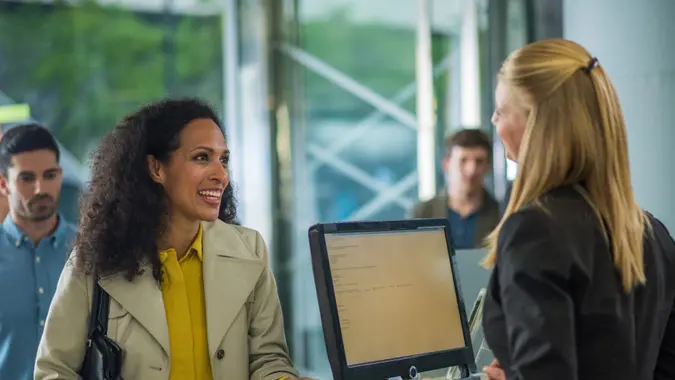 simonkr / Getty Images
Do you know where your money is safest? In August 2023, GOBankingRates' surveyed 1,141 Americans and asked them where they think the safest place is for their money: 23% of respondents said it was at home.
While it's not a bad idea to keep some physical money handy, there are costs associated with holding too much cash. Here are three places where cash receives better protection. 
Why Isn't Home the Best Place for Money?
You can keep some physical cash around in the event of emergencies or short-term needs, but it's not a good idea to stockpile cash. 
Khwan Hathai, CFP and founder of Epiphany Financial Therapy, said keeping a lot of money at home has considerable opportunity costs. Those who do it miss out on potential returns they could make if they invested the money into stocks, bonds or other investment vehicles.
Other disadvantages of choosing to keep your money at home, particularly over long periods of time, include missing out on the power of compound interest and a reduction of real value.
Make Your Money Work Better for You
Where Can Cash Receive Better Protection?
If you want your money to go far, consider looking into the following places to safely store and grow your cash.
High-Yield Savings Account
A savings account was where 35% of Americans polled by GOBankingRates said they felt was the safest place for their money. You can earn a higher interest rate on your savings by opening a high-yield savings account at an FDIC-insured bank.
Compared to traditional savings accounts, a high-yield savings account offers higher annual percentage yields (APYs). It's also easy to assess your money when you need it, making a high-yield savings account the ideal place to keep an emergency fund.
Safe Assets
Asher Rogovy, chief investment officer at Magnifina, recommends investing cash into safe assets. 
Some of these include, but are not limited to, money market funds, certificates of deposit (CDs) and short-term treasuries. (Just 5% of respondents polled by GOBankingRates consider CDs to be the safest place for their money.)
Make Your Money Work Better for You
Stocks
About 200 years of history shows stocks are the most productive liquid asset class. 
According to Rogovy, stocks return a stable average of about 6.5% per year after accounting for inflation. Investors can receive even greater returns with a well-selected portfolio of stocks.
More From GOBankingRates