Why These Countries Are Concerned About Social Media Financial Experts, or 'Finfluencers'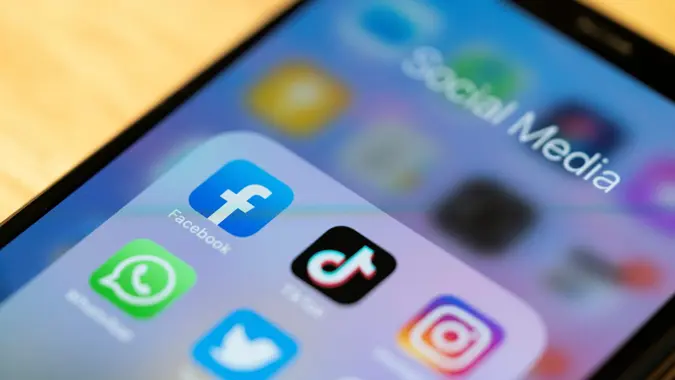 P. Kijsanayothin / Getty Images
With the increase of people getting their financial advice from YouTube, TikTok and other social media platforms comes both good things and bad things. One negative is the possibility of false information being spread rapidly.
Many social media financial experts, colloquially known as "finfluencers," have impacted people's investment decisions, budgeting practices and more.
Because of the rapid rise of these content creators, some countries are growing increasingly concerned.
England
"The challenge with social media financial influencers is that anyone can be one," said Jay Zigmont, Ph.D., CFP, Founder of Childfree Wealth.
This is of great concern in England, where just last year the U.K.'s Financial Conduct Authority had to issue a warning to certain influencers about promoting illegal get-rich-quick practices. The U.K.'s Financial Conduct Authority's research shows that with more people investing comes a need for better education.
"The advice you get on social media can be good, bad or ugly. Many influencers talk about things for entertainment, which may differ from sound financial advice," Zigmont said.
As this industry is for the most part unregulated, it is up to the individual to make smart choices regarding finances. Viewers must do their due diligence and research before directly taking advice from influencers. For as many educated, credentialed and competent content creators that are out there, there are just as many that view this niche as a potential cash cow and are uninterested in providing factual information.
Make Your Money Work Better for You
India
"[Influencers] are not required to have any education, financial background or data to back up their content," Zigmont said. "Some of their content is good, others are downright dangerous."
Recently, the Securities and Exchange Board of India, or Sebi, had to lay down punishment for P.R. Sundar, a financial influencer with over 5 million YouTube subscribers. He was providing advisory services to his viewers for a cost and did not register with the government before providing this advice. Sundar was banned from investing in the securities market for his misconduct.
With the rise of influencers in India, many have achieved a devoted fan following. Some of the top influencers have millions of subscribers and are putting out unregulated information. This has caused Sebi to issue strict warnings to these influencers. Overall, it is up to the Indian government to decide what to do with these influencers before the situation spirals out of control.
"[Influencers] are not regulated and are using the entertainment or education exceptions to get around the rules," Zigmont said.
Final Note
With this new social media niche comes growing concerns from governments around the world. Social media can provide solid advice but can also inadvertently or purposefully spread misinformation.
That being said, those who are getting their financial advice from social media — increasingly becoming the primary way that people are getting advice — should be wary of the influencers who don't have the credentials to offer it.
Make Your Money Work Better for You
More From GOBankingRates