4 Ways Women Can Lift Other Women Up To Help Them Achieve Financial Success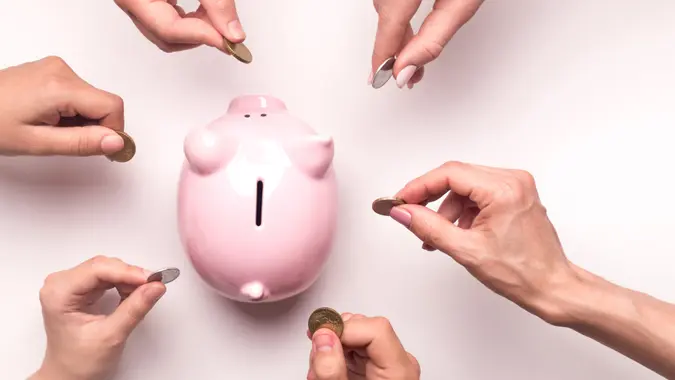 Prostock-Studio / iStock.com
In today's "Financially Savvy Female" column, we're exploring ways that women who have already achieved some success can help lift other women up, and put the idea of women supporting women into action.
Keep Up With the Latest: Sign Up for The Financially Savvy Female Newsletter
See: How To Thrive as a Female Founder in a Male-Dominated World
Become a Mentor
Mentorship can be an essential part of a woman's professional and career development. A 2019 survey conducted by Olivet Nazarene University found that among professionals with mentors, 76% said that their mentors were important or very important to them. Yet the survey also found that there is a gender imbalance in who these mentors are. While 82% of male professionals had a mentor that was male, only 69% of female professionals had a mentor who was female.
Stepping up to become a mentor can encourage the next generation of women to become leaders who shake up the status quo.
"It's crucial for women in the workplace to have role models," Kailynn Bowling, co-founder of ChicExecs PR & Retail Strategy Firm, wrote in a blog for Forbes. "Mentoring helps women ideate about what they will become. For women to be more empowered in the workplace, it's crucial to have structured mentorships where women can learn from each other."
Read More: Breaking the Glass Ceiling: How To Land a Leadership Position
Discover: How Millennial Women Can Take Control of Their Debt
Share Job and Networking Opportunites With Female Peers
The next time you are approached about a job opening or networking event that is not the right fit for you, instead of simply declining or dismissing the invitation to apply or attend, take a moment to think about any women you know who may benefit from the opportunity. Passing along the invitation or job posting can end up benefiting someone else greatly and help another woman to grow in her career.
Find Out: 4 Essential Tips for Moms Re-Entering the Workforce
Promote Women Within Your Company
Even if you are a woman, you may have an unconscious bias that prevents you from choosing women to fill leadership roles. As Harvard Business Review explains, "Ask people why women remain so dramatically underrepresented [in senior roles], and you will hear from the vast majority a lament — an unfortunate but inevitable 'truth' — that goes something like this: High-level jobs require extremely long hours, women's devotion to family makes it impossible for them to put in those hours, and their careers suffer as a result."
See: 3 Money Moves Every Woman Must Make, According to Rachel Cruze
However, the data explored by the authors show that this is not actually the case: "Women were held back because they were encouraged to take accommodations, such as going part-time and shifting to internally facing roles, which derailed their careers."
If you are in a leadership position and are a decision-maker in the promotion process, be sure to check your possible biases before excluding a fellow female from the running for open senior positions. Take it a step further and encourage your female colleagues to apply for these openings, and go to bat for them if you feel they are qualified to take on the role.
Read: 4 Money Lies Women Tell Themselves (& Why They're Not True)
Buy From Female-Founded Companies
One simple way that nearly every woman can help support other women in their financial success is to make a conscious effort to buy from female-founded companies. Some of my favorite female-run businesses include One House Bakery, a bakery in Benecia, California; Quinn Kirby Photography, a photography business based in Grand Rapids, Michigan; KJS Creations, which makes handmade bows and accessories; Kim's Candies, a small home-based business located on the Mississippi Gulf Coast; and Soap Junkii, a small batch bath and body company based in Chicago.
GOBankingRates wants to empower women to take control of their finances. According to the latest stats, women hold $72 billion in private wealth — but fewer women than men consider themselves to be in "good" or "excellent" financial shape. Women are less likely to be investing and are more likely to have debt, and women are still being paid less than men overall. Our "Financially Savvy Female" column will explore the reasons behind these inequities and provide solutions to change them. We believe financial equality begins with financial literacy, so we're providing tools and tips for women, by women to take control of their money and help them live a richer life.
More From GOBankingRates