5 Inspirational Quotes About Money and Success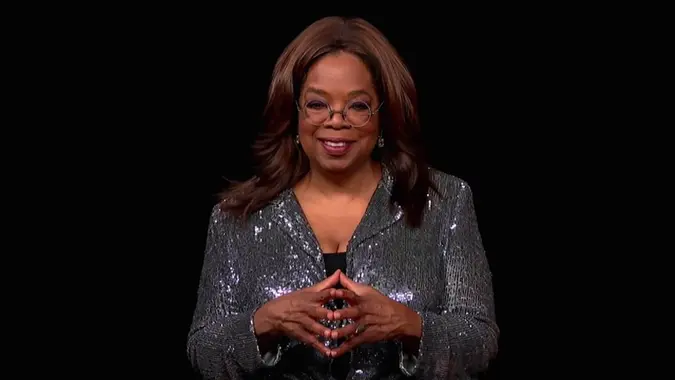 Uncredited/Invision/AP/Shutterstock / Uncredited/Invision/AP/Shutterstock
As we reflect back on 2020, one of the more difficult years in the past decade, a year fraught with the challenges of a pandemic and a recession, it's helpful to seek the advice and wisdom from those who've had a lot of experience. While money may not buy happiness, becoming a billionaire, as these people on our list have done, can bring life lessons and wisdom that is worth passing on. Here are five quotes of practical and inspiring advice from those who know what it's like to have it all:
1. Oprah Winfrey (2018)
"The reason I've been able to be so financially successful is my focus has never, ever for one minute been money." — Oprah Winfrey
Read More: Oprah and 24 More Celebrities With Secret Business Empires
The daytime TV diva is arguably one of the most successful women in media and entertainment today. What has given her this secret to success, if not money, she told CNBC, is self-awareness. True success, she said, comes from connecting to one's inner voice, what she calls "your emotional GPS system."
2. Jack Ma (2016)
"If you have less than $1 million, you know how to spend the money. [At] $1 billion, that's not your money. … The money I have today is a responsibility. It's the trust of people on me." — Jack Ma, co-founder and former CEO of Alibaba Group.
Ma takes his wealth seriously, but acknowledges that it is built upon as much failure as success. He told entrepreneurs at the 2018 World Economic Forum that he came by his own financial success by learning from other people's mistakes. "No matter how smart you are, you will encounter mistakes," Ma said. "You learn from mistakes not because you will be able to avoid mistakes when these mistakes come, [when] these suffers come, you learn how to deal with it, how to face it."
3. Mark Cuban (2016)
"Sweat equity is the most valuable equity there is. Know your business and industry better than anyone else in the world. Love what you do or don't do it." — Mark Cuban, entrepreneur
Read More: 20 Genius Things Mark Cuban Says To Do With Your Money
Cuban says that passion is important, but it won't take you all the way to success as much as something you're willing to invest effort into.
4. Michael Bloomberg (2016)
"And I think the more money you put in people's hands, the more they will spend. And if they don't spend it, they invest it. And investing it is another way of creating jobs. It puts money into mutual funds or other kinds of banks that can go out and make loans, and we need to do that." — Michael Bloomberg, CEO of Bloomberg LP
Bloomberg, who despite being the former mayor of New York, may have made a bigger name for himself by running in the Democratic Presidential Primary in 2020. He also is well-known for significant philanthropic contributions in the billions — and he clearly believes that investing in people is investing in business and other prospects.
5. Warren Buffet (2020)
"The rich are always going to say that, you know, just give us more money and we'll go out and spend more and then it will all trickle down to the rest of you. But that has not worked the last 10 years, and I hope the American public is catching on." — Warren Buffett, investor, Berkshire Hathaway
Read More: Advice From Mark Cuban, Warren Buffett and Other Experts That Can Help You Survive a Crisis
Despite being one of the richest men in the world, Warren Buffet is famous for living frugally and giving huge philanthropic gifts — a lesson we could all learn, even without billions to spend.
More From GOBankingRates