6 Things You Should Stop Buying in Your 20s

5 min Read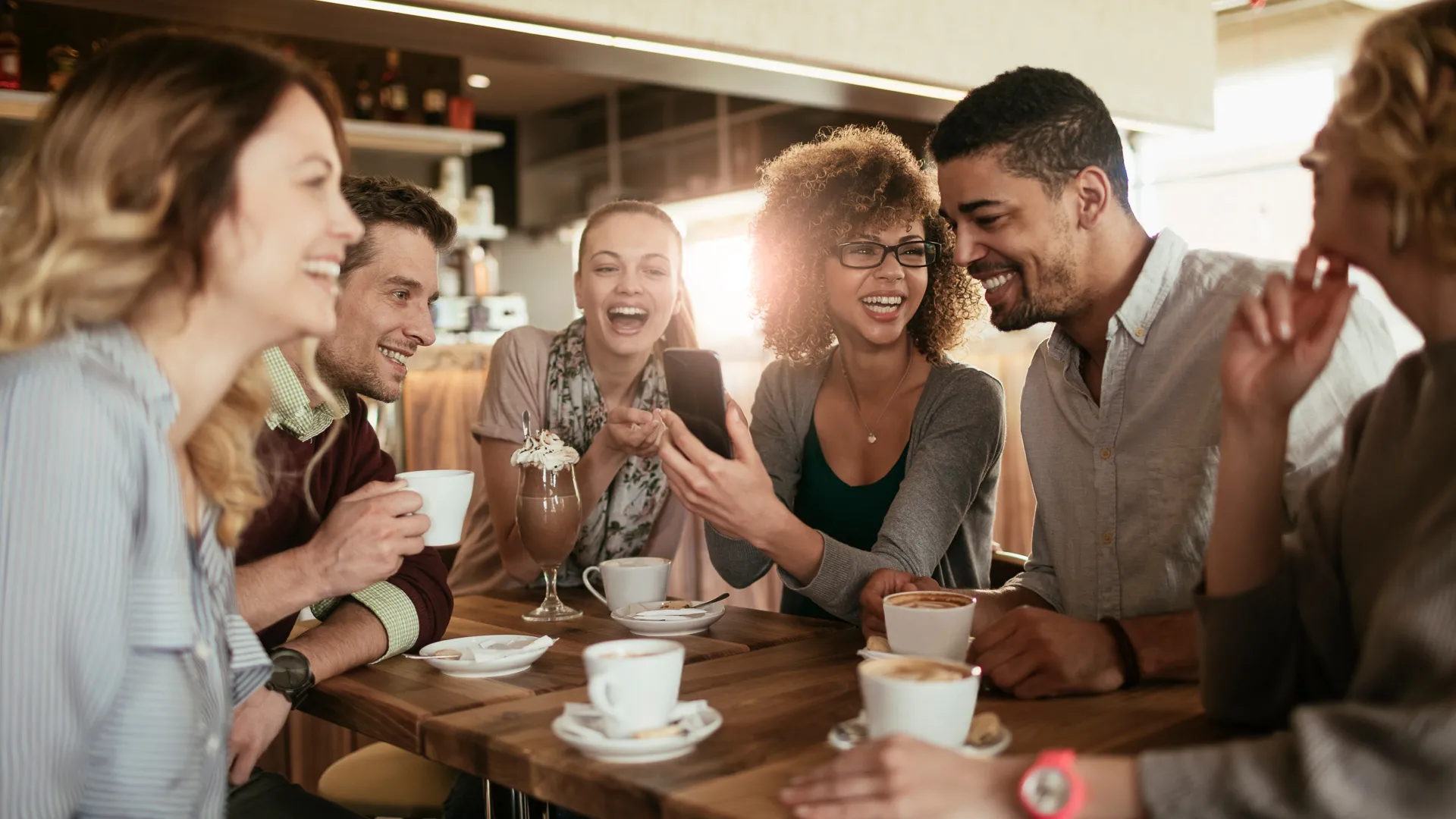 In the 1990s, Chandler, Monica, Ross, Rachel, Joey and Phoebe — the six then-20-somethings on "Friends" — hung out at Central Perk seemingly every day, drinking coffee out of enormous cups. (At New York City prices, that must have been expensive coffee.) Back then — and today through reruns — viewers saw them sharing daily experiences and stories in the coffeehouse.
Follow Along: 31 Days of Living Richer
Find Out: Are You Missing Out on Free Money? 80% of Americans Aren't Taking Advantage of COVID Relief
But four of them lived in apartments above Central Perk, and think about all the money they could have saved had they enjoyed their coffee and conversation upstairs with a home-brewed drink. Over the 10 seasons that "Friends" ran, the savings would have been astronomical.
That daily latté or caffé Americano is one thing that people in their 20s could eliminate from their spending and allocate the money instead to a savings account, a car fund, a retirement account or a future down payment for a house. Read on to see how much you could save by cutting some items from your spending.
Last updated: July 21, 2021
Coffee
Let's do the math on the "Friends" stops at Central Perk. We'll be conservative and estimate they bought coffee four days a week at $2.50 a cup. That's $10 a week — or $520 a year. Over their 10 years on TV? That's $5,200 each. Multiply by six, and they spent more than $30,000 on coffee.
You still can enjoy your coffee with friends. Invest in a good travel cup and brew some deluxe coffee at home, then meet up at a local park to drink in the outdoors. Buy flavored coffee when you do your grocery shopping — stock up when it goes on sale — or top your regular blend with cinnamon, pumpkin spice or your favorite flavor to make your coffee extra-special. You could save $3 per cup — or more — by making it on your own.
Check Out: 10 Ways To Pay Less at Starbucks
Special Occasion Wear
As you advance through your 20s, your friends will start getting married, and you'll find yourself invited to one wedding after another. Men can get by with one great suit, paired with a different shirt and tie for different weddings. Can women wear the same dress to multiple weddings, though? The answer is yes.
Women can switch up their look with different accessories, too. Start with a classic dress, for example, and pair it with different earrings or bracelets, a jacket, a scarf or brightly colored shoes and a purse that you already have to give it an entirely fresh look. The often-photographed Kate Middleton, the Duchess of Cambridge and a style icon, is known to give her favorite outfits more than one wear.
Read: Best Budgeting Advice From Suze Orman and 9 Other Money Experts
Subscription Services
If you watch Netflix regularly or count on Amazon Prime for free shipping, streaming services and access to books, then keep them — and enjoy! But what about that introductory online newspaper special you registered for because it was dirt cheap and you wanted to read one article, and now you're paying full price? Or the software you signed up for to help you learn Italian but gave it up after a few weeks? The service could be set to auto renew, and unless you check your credit card bill closely, you might not know that you're paying for something you don't use.
Money-management apps, such as Subby, Truebill and Mint, will monitor your subscriptions and notify you of scheduled payments. You'll be warned before the subscription renewal is charged to you.
Free Entertainment: 3 Completely Free TV Apps
Alcohol
Sure, it's fun to go out with friends for dinner and a drink, but it can be costly. Instead, why not try meeting up at happy hour? Nibble on $5 appetizers and sip a $3 drink instead of ordering a $27 steak and $13 mixed drink for big savings at the end of the night.
Name-Brand Groceries
You might be captivated by a certain brand because of the jingle in its television ad or because your mother bought it when you grew up. But is it better tasting or of higher quality than a store brand? Not necessarily. In fact, some store brands actually are made by national manufacturers and sold in the store's packaging.
The savings with store brands can be considerable. For example, a 2-ounce bottle of McCormick pure vanilla extract at Walmart costs $8.12. The store's Great Value brand retails for $3.66. A 32-ounce bag of Great Value chicken nuggets is priced at $3.96; a similar bag made by Tyson sells for $5.30.
In 2020, private label sales increased by 11.6% — a gain of $16.5 billion in volume over the previous year, according to the Private Label Manufacturers Association.
Cigarettes
The health implications of long-term smoking are well known. The Centers for Disease Control and Prevention reports cigarette smoking is the leading cause of preventable disease, disability and death in the United States. And the short-term financial costs are astronomical. The average cost of a pack of cigarettes in the U.S. is $6.28, according to the U.S. Department of Health and Human Services.
At that price, if you smoke 10 cigarettes a day, you're spending $94 a month on cigarettes – or close to $1,200 per year. In states with high cigarette taxes annual price will be much higher. In New York and Illinois, for example, cigarettes cost more than $10 per pack.
More From GOBankingRates
About the Author