How Do Your Finances Measure Up To the Typical American's?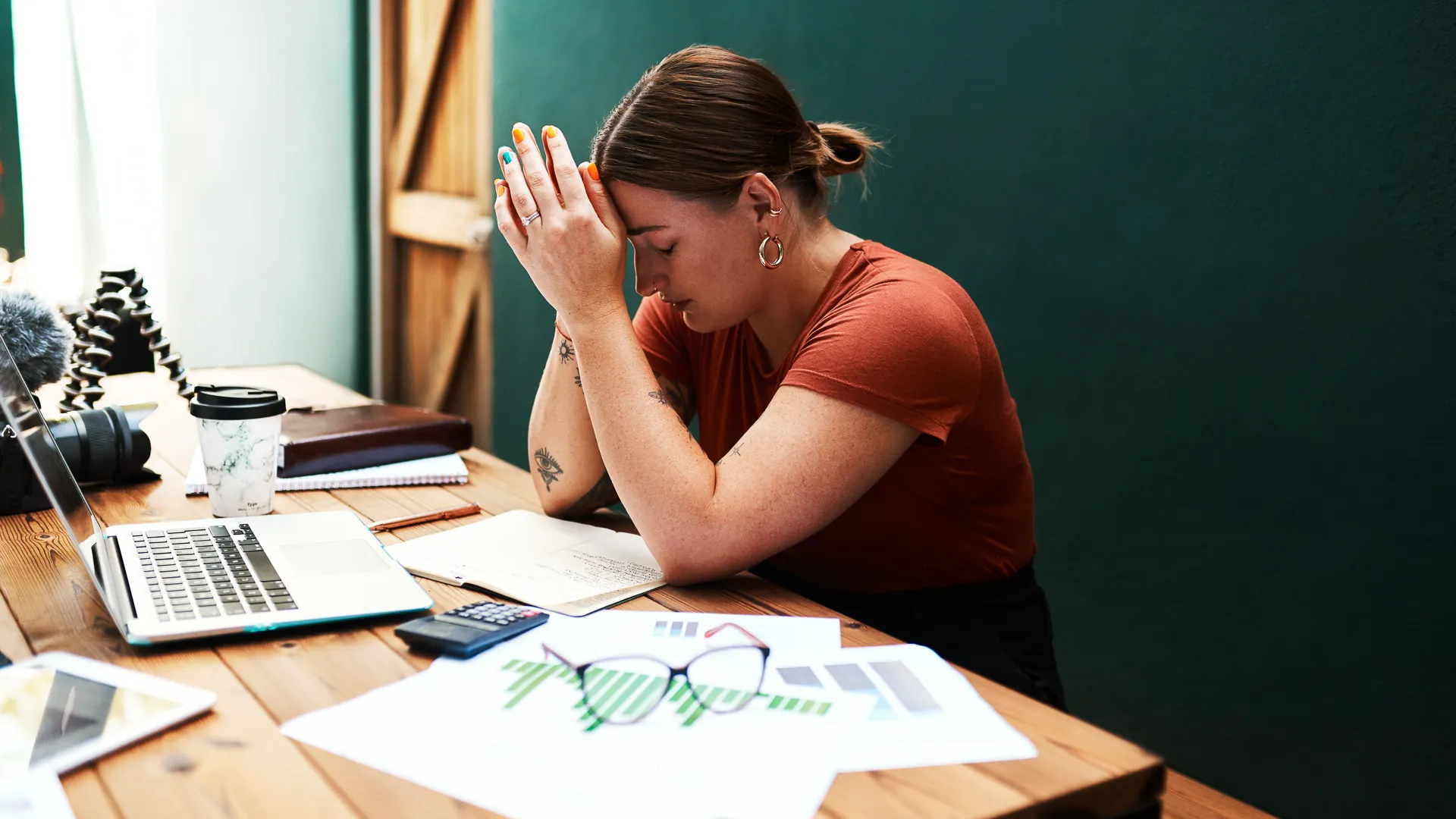 Most people are at least a little concerned with "keeping up with the Joneses." However happy you might be with your current financial situation, it could change in a hurry after you find out that your eccentric neighbor or deadbeat cousin is earning more than you. As such, knowing where you stack up against the average American's financial statistics is something that plenty of people wonder about.
Fortunately for you, GOBankingRates compiled the results from the surveys and studies that it conducted over the past year to help paint a clearer picture of what the typical American's finances are like. This combined data has information from millions of people across all 50 states to help you understand how you measure up against the masses when it comes to personal finance topics like retirement, housing and whether or not you're falling behind in savings.
Last updated: March 25, 2020
Average Home Value: $231,700
According to Zillow's home value index, the median home value in America rose by 4.7% over the past year, which is slower than the last five years but faster than the last 10. Where you live, however, has a lot to do with what you'll pay for a home — and whether you can expect prices to rise or fall. Residents of San Jose, California, have a median home value in excess of $1 million, while people in Muncie, Indiana, are paying under six figures.
Average Home Price: $289,000
Of course, the worth of a home is different from what it will sell for, which has a lot to do with the local market and timing — sometimes pushing the home well below or above its value. Median list prices in the United States are much higher than home values, potentially indicating that the demand for homes is outpacing the supply by a wide margin.
Average Student Loan Debt: $20,000-$24,999
What you owe is closely related to how your finances stack up against your fellow Americans, who are collectively carrying about $1.5 trillion in student debt as of the second quarter of 2019, according to the Federal Reserve Bank of New York's Center for Microeconomic Data.
Average Credit Card Debt: $6,814
There's another form of debt that's even more common for many Americans while also being among the most financially devastating: credit card debt. As of the third quarter of 2019, Americans collectively hold nearly $900 billion in credit card debt, according to the Federal Reserve.
Average Mortgage Debt: $202,284
Using a mortgage to secure housing while also making an investment in the form of your home equity is a common strategy among Americans, as the nearly $10 trillion in housing debt held across the country should make clear.
Average Auto Loan Debt: $32,187 for a New Car
While student loans get the lion's share of attention, Americans have almost as much debt related to their cars. There's a total of $1.32 trillion in outstanding auto loans across the country as of the third quarter of 2019, translating to an average new car loan of $32,187 and an average payment of $554 a month, according to Experian's "State of the Automotive Finance Market" report.
Average Household Income: $57,652
According to the U.S. Census Bureau, the nation's median household income sits at $57,652. However, how much the average American makes can mean different things in different places. A separate GOBankingRates study on the cost of living in big cities found that it would take an annual income of over $150,000 to afford life as a renter in San Francisco — which is more than double of the roughly $70,000 a year needed to rent in Memphis, Tennessee.
Average Salary: $919 a Week, or $47,788 Annually
According to the Bureau of Labor Statistics, the average wage earner in the U.S. brings in about $900 a week. However, that amount varies depending on your gender — it's just over $1,000 a week for men and $825 a week for women. Over the course of a full year, that translates to a difference of about $10,000 in the typical earning power of men ($52,104) vs. women ($42,900).
Average Savings: 34% Have $0, and 69% Have Less Than $10,000
Of course, even someone with a high salary can quickly find themselves in dire financial straits if they've failed to build an emergency fund to cover unexpected expenses. A 2019 survey conducted by GOBankingRates revealed that a third of Americans have no savings and two-thirds have less than $10,000 put away for a rainy day, which could be seen as a cause for concern.
Average Retirement Savings: 64% Have Less Than $10,000, and 46% Have $0
GOBankingRates survey data from 2019 revealed that a stunning 46% of Americans have no money put away to fund their retirement, with over 60% holding less than $10,000 in reserve. The issue appears to be strongly correlated with their difficulty in finding additional money to save — 45% of respondents said they can't save more because they don't make enough money.
Biggest Financial Roadblock: 58% Said Debt Will Prevent Them From Reaching Their Goals
For most Americans, financial anxiety is a fact of daily life — and the biggest driver of that is having too much debt. Almost 60% of those polled said that debt is going to prevent them from accomplishing what they want to do financially.
How Much Americans Planned To Save in 2019: $26,098
If these figures on how much people have saved are concerning, it's also worth noting that most Americans are aware they need to save more, and they're actively working to remedy the situation. Another GOBankingRates survey revealed that the average American had plans to sock away over $25,000 in 2019.
Top Savings Goal: Retirement
It was very close, but the top goal for savers was funding their retirement rather than buying a house. When GOBankingRates' survey respondents were asked about what they're saving for, 27% of those polled answered "home" and 29% said "retirement."
Percentage of Americans Who Are Failing To Invest: 48%
While having a stable emergency fund stashed in a savings account is the first step to greater financial stability, saving for something major, like a down payment on a house or retirement, requires growing your money faster than a bank account can. However, a large swath of America just isn't finding the money — or the desire — to invest their savings. A GOBankingRates poll from 2019 found that roughly half of respondents aren't making any investments at all.
Why Americans Are Tapping Into Retirement Savings: 44% Need To Pay Off Debt or Bills
While tapping into your retirement savings before you actually retire is inadvisable, that doesn't mean many Americans aren't doing so — often out of necessity. When polled by GOBankingRates about why they're dipping into the kitty before they finish working, 44% said they needed the money to pay down debt or cover bills.
Average Rent: $1,650 a Month
While getting a mortgage and purchasing a home might be the norm for much of America, another large segment of the population resides in urban centers where that's not really realistic for anyone other than top earners. For this army of renters, the monthly rent bill likely represents one of their largest regular expenses. According to Zillow, the median monthly rent payment in the United States is $1,650.
Average Spending on Nonessentials: $5,442
Most people have a few habits that are cutting into their potential savings for the future. Spending on nonessentials averages $5,442 a year, according to the Bureau of Labor Statistics.
How Americans Spend Their Emergency Fund: 26.4% on Household Repairs, 26.1% on Car Repairs
The need for an emergency fund isn't immediately apparent — until it is. The nature of an emergency fund is such that it seems like an indulgence until it's very much not, and the responses to a GOBankingRates survey appear to reflect that. Over half of respondents said they spent their emergency fund on either repairs to their house (26.4%) or their car (26.1%).
Average Credit Score: 706
Your credit score will often dictate the sort of rate you can get on an auto loan or mortgage. That means you might have to pay thousands of dollars in interest if your score is too low. According to FICO's blog, the average credit score for Americans is 706, so if your score is lower than that, you might want to search for ways to improve it.
Percentage of Americans Who Are Living Paycheck to Paycheck: 49%
So, if saving more has so many benefits, why aren't more Americans doing it? Unfortunately, a GOBankingRates survey indicated that the main reason is hard to deal with: They aren't making enough money. Almost half of respondents said that they're living paycheck to paycheck.
Common Financial Goals: 51% Want To Save More Money, 48% Want To Eliminate Debt
No matter what shape your financial life is in now, the desire to improve your circumstances is almost universal. Most Americans have financial goals that are meant to put their family on more sound footing and help them build toward greater prosperity. A GOBankingRates survey supported this: Over half of the respondents said they wanted to save more money, with almost the same proportion saying they wanted to eliminate debt.
Average Annual Expenditures: $61,224
Regardless of how fast money is coming in, if it's going out faster than that, you're going to find yourself in trouble sooner rather than later. Americans are spending almost $4,000 more than the median household income, which could point to a lot of people struggling to get by.
The Biggest Reason Americans Don't Invest: 55% Say They Don't Have the Money
Given the importance of investing, it can be a little surprising to see that so many people still aren't taking this step. However, it's not because they aren't responsible or don't understand the importance of investing: Over half of the respondents in a GOBankingRates survey cited a lack of available funds as the primary reason they don't invest.
Riskiest Investment Vehicle: 40% Said Bitcoin, 26% Said Stocks
Another major factor that can keep people from investing is a lack of knowledge, paired with concerns that the wrong choice could result in a loss of savings. A GOBankingRates survey determined that people's perception of what qualifies as a "risky" investment is largely on point, with 40% citing bitcoin as the choice that is most likely to burn investors.
Only 36% of Americans Believe They're Ready for Retirement
Retirement is an important period in the lives of many Americans, and getting yourself financially ready for it will most likely take quite some time. As such, the fact that just one-third of Americans currently see themselves as ready for retirement should come as no surprise.
Set Your Own Money Goals — and Forget About the Joneses
Understanding the average American's finances can help lend you some valuable perspective on just how big (or small) your own problems really are. However, it's also important to note that your financial situation is specific to you. You should set your own financial goals and judge yourself against them, not someone else's. Whether or not you're meeting them means more than where you fit into the broader picture of the American economy. After all, the median salary has equally as many people making more as there are making less.
So, while it's interesting to know the financial picture of the typical American, it shouldn't lead you to make any drastic changes to your own finances. After all, the Joneses have their own set of problems that may or may not have anything to do with you.
More From GOBankingRates
Andrew Lisa contributed to the reporting for this article.