The Financial Diet's Chelsea Fagan: This Easy Habit Will Help You Take Control of Your Finances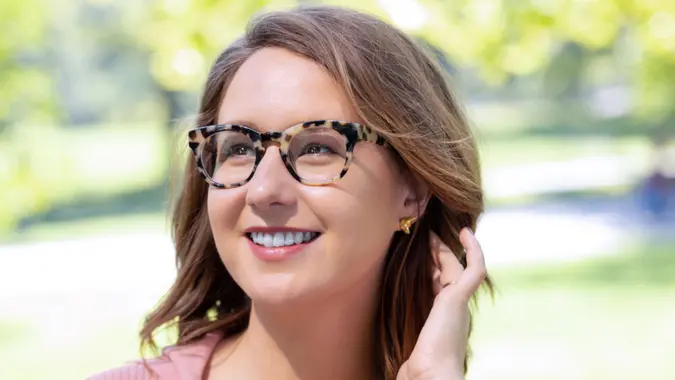 Chelsea Fagan is the co-founder of the site The Financial Diet, a popular online destination for women to talk about money. She is also the founder of The Financial Diet YouTube channel, which boasts 1 million subscribers.
Recognized by GOBankingRates as a Top Money Expert, here she shares the one simple step anyone can take to start taking control of their finances, and why she wants people to talk about money more openly.
Want to vote for Chelsea as your favorite money expert? Click here and go to her expert page.
What's the one piece of money advice you wish everyone would follow?
Even if you aren't ready to change anything about your habits or your spending right now, commit to at least looking at all your statements every day for a month. Nothing else, just look at the numbers. I guarantee that after doing that for just a few weeks, you will naturally want to take control of your money and make better decisions without anyone needing to push you.
What's the biggest mistake people make when it comes to money?
Not talking about it because they feel ashamed or awkward. We think that we're the only ones who have financial issues or anxieties, and that everyone else has it so together, or that being quiet is the only way to keep friends or not seem weird.
But once you start speaking openly about money — with empathy, with honesty, and with humor — you'll find that nearly everyone is relieved to talk about it, and that being honest allows all of our relationships to become stronger. (And anyone that actually would judge you for saying things like, "Hey, I'm on a budget right now," or "I'm working to pay off a lot of debt," shouldn't be in your life anyway.)
Jaime Catmull contributed to the reporting for this article.
More From GOBankingRates