Dave Ramsey: This Is the Mistake That Keeps Your Income From Increasing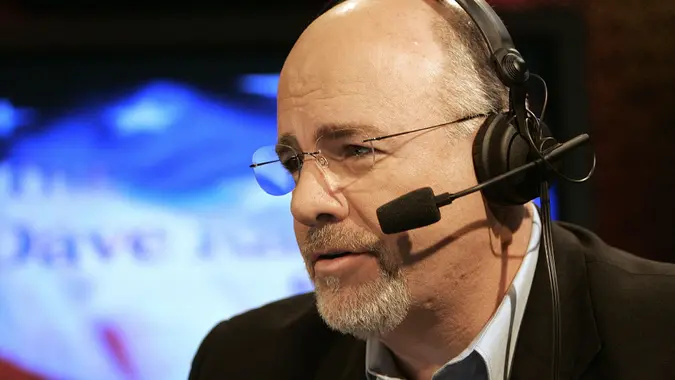 If you've ever had a moment where you felt frustrated that you're not financially where you want to be, one specific mistake may be at fault. 
On July 13, personal finance expert Dave Ramsey tweeted a video where he answered a call from a listener. The listener, Cody, earns $15,000 a year driving trucks. Cody lives paycheck to paycheck and wants to break free of this cycle. 
Ramsey's advice kicked off with plans for a career track that gets Cody out of the truck and earning more money. Don't make one of the biggest mistakes which keep your income from increasing.
What's Your Career Plan?
In the video, Ramsey asks Cody about his career plan. Cody, who has been with his current employer for fewer than 90 days, said there may be opportunities to expand in the current role. 
This is good news. Ramsey said Cody has a foot in the door and a plan to move into other things the company does. When asked what Cody's career might look like in 15 years, however, Cody had a harder time projecting.
Answering these questions, Ramsey said, helped solve the problem Cody was calling about. Cody needed to clearly aim at a career goal. By age 40, Cody could be exactly where he wanted to be. Once he knew what he wanted to do, Cody could take the steps necessary to reach this goal — such as taking a class or learning more at his current employer to move up in the company.
Not knowing, or procrastinating on planning, is detrimental to your career and financial health.
"If you do not have something with your career that you're aiming at," Ramsey said, "you will stall out and your income will never increase."
Tips for Increasing Your Income
A Ramsey Solutions blog post shares nine practical ways you can use to begin increasing your income. Let's pull out some career-focused tips.
Find a better paying job. This doesn't mean to quit for no reason. If you know you can make more money somewhere else and have the necessary skill set, finding a better paying job will be able to increase your income, the Ramsey Solutions blog post reads.
Ask for a raise. According to the Ramsey Solutions blog post, you should make this ask only if you're truly due for a pay increase. 
Work a side hustle. Those with free time can pick up a side hustle, like driving for a rideshare or providing food delivery services, to increase their income. 
More From GOBankingRates