David Bach: 9 Timeless Truths You Need To Know About Your Money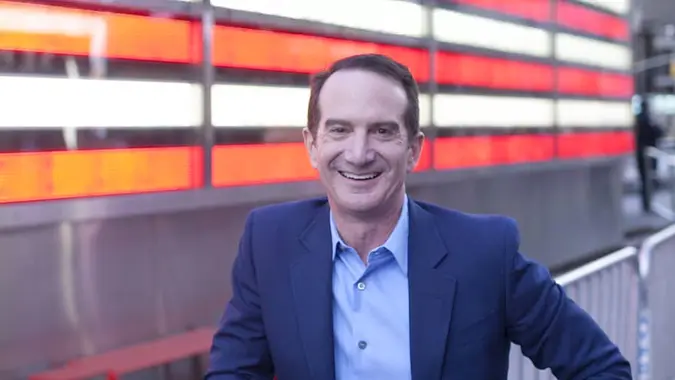 David Bach is a popular financial personality known for his "Finish Rich" series of books, along with other publications and his own websites and blogs.
He recently published a post entitled, "Back Wisdom – 16 Timeless Truths" that summarizes his approach to building wealth and living a life of financial freedom. Here's a compilation of the highlights, distilled down to the core messages and explained in a bit more detail.
Don't Budget, Just Spend Less Than You Make
While many financial advisors will stress that a budget is critical, to Bach, it's an exercise in futility. Not only will it take some of your valuable time, but you're likely to fail at it, in his view, and ultimately give up on it. Instead, Bach recommends that you automate your savings and investments – thereby guaranteeing your success – and simply spend less than you make. 
Don't Be a Market Timer, Invest For the Long Run
Building real wealth takes time. Bach, along with countless other pundits and advisors, advises that short-term traders nearly always lose money, whereas long-term, consistent investors reap the rewards. This is primarily due to how compound interest works – which is another one of Bach's "timeless truths."
Understand Compound Interest, and Let It Work Its Magic
Compound interest takes time, and most of your gains will be at the end of your investment career, not the beginning. But that's why it's essential to be a long-term investor. As Bach puts it, "Save $10 a day at 10% interest [and] in 40 years you'll have $1,897,244. Earn half of that and you'll have close to half a million dollars. That will be way better than not having saved. Trust me. Your older self will thank you." 
Be an Investor, Not a Borrower
Successful wealth builders invest and own assets. They don't borrow money. According to Bach, "Investors get rich, borrowers stay poor." This is particularly true when it comes to the use of margins in an investment account. Remember, leverage works both ways. As Bach puts it, "Leverage kills you when things go wrong." 
Pay Yourself First
Bach can't take credit for this age-old Wall Street axiom, but it's still important enough to be a cornerstone of his wealth-building philosophy. In Bach's version, you should keep at least one hour of your income per day. After all, you're going to work 90,000 hours over your lifetime – you should get at least some type of reward yourself for all that effort. 
Once You Get Your Assets, Keep Them – Except for Charity
Acquiring enough assets to be wealthy is only half the battle. The key to long-term wealth is to hold on to the assets you earn. Losing it all and having to start over from the bottom is both mentally challenging and physically difficult. Bach stresses that it's much easier to keep the wealth you earn than to have to rebuild it all. But once you have that wealth, share it. Use your good fortune and hard work to help make the world a better place for others.
Don't Lend to Friends and Family
This one can be tough for some to stick to, but to Bach, it's a timeless truth that will help keep you wealthy. Not only does lending to friends and family make it harder to save for yourself, but Bach says that you may end up losing the very friends and family you're trying to keep, as fights and "misunderstandings" over money are commonplace in this scenario.
Don't Rent, Buy
Bach is in the camp that believes that wealthy people own, rather than rent. The general argument is that mortgage payments add to your equity, while rent payments simply go down the drain. Owning a house also allows you to participate in any market appreciation and gives you the opportunity to generate your own cash flow by renting to others. As Bach puts it, "Renters stay poor – homeowners and landlords build wealth."
Invest in What You Know, But Understand It's Never Different – and Don't Give Up
Bach gives credit to Peter Lynch for his famous admonition to "invest in what you know," and that if an idea can't be explained to you on a single piece of paper it's too complicated. But he expands the idea in a few ways, suggesting that if people try to tell you that "this time it's different," understand that it never is. Things work until they don't, and then it's back to the same, time-tested investment principles. Also, Bach suggests that you haven't lost at anything, even if you stumble or make mistakes if you pick yourself back up and keep growing, learning, and trying again.
More From GOBankingRates