Generational Wealth 'Curse' Is Causing 90% of Families To Run Out of Money — How To Beat the Odds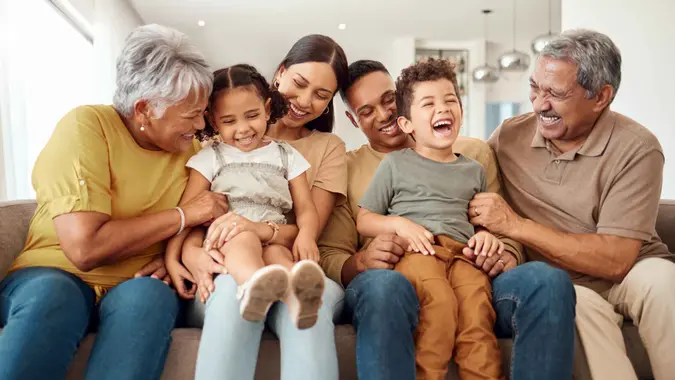 PeopleImages / Getty Images/iStockphoto
As baby boomers prepare to transfer wealth to their children, those younger generations may be thinking of how to preserve their family's financial legacy. The "third generation curse" indicates that 90% of wealthy families are likely to lose their money by the third generation, according to AMG National.
Fortunately, you can beat the so-called "third generation" curse through financial education, money management and hiring the right professionals to help.
Communicate With Your Heirs and Elders
The third generation curse often happens because the third generation is detached from how their grandparents struggled and worked hard to earn money. The second generation, on the other hand, watched their parents generate wealth. When they received their inheritance, they understood the time and effort that went into creating the money.
Understanding why the third generation curse occurs is the first step to prevent it, per Lighthouse Financial. Model smart money management and good spending habits to your children and begin teaching them how to budget and invest wisely at a young age.
Engage in Estate Planning With Your Children and Grandchildren
Make sure all living generations play a role in estate planning. Determine what's most important to your family and establish financial goals together. That may include setting up a charitable foundation to give back in ways that matter to your family.
Ensure that a will or trust is in place — and determine which you should use — to alleviate stress and anxiety when senior family members pass on. You want to minimize tax liabilities and have a plan in place to quickly and easily distribute assets to the right people.
Rely on Professionals For Estate Planning Advice
Choose the right tax advisors, investment professionals and lawyers to help ensure a seamless transfer of wealth. Involve children in these discussions so they can begin to understand what goes into wealth preservation.
Whether you are inheriting generational wealth in your family, preparing to pass your wealth onto future generations, or just beginning to build wealth — keep the third-generation curse in mind. By teaching money management skills and including children in financial planning, you can help ensure future generations will enjoy the fruits of your labor.
More From GOBankingRates