How Long Can You Go Without Making Bill Payments Before You Lose Services?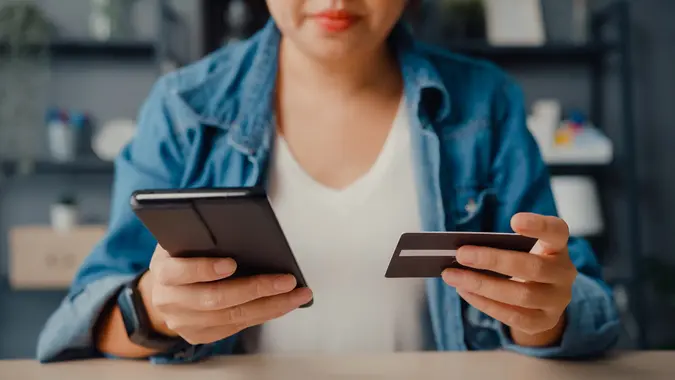 Tirachard / iStock.com
If you accidentally miss a payment on your bills, savvy bill payers know how important it is to take action and reach out to the appropriate company to make a payment as soon as possible. Those who choose to wait and see how long they can go without making a payment may be in for a shock when it comes to the termination of these services and a drop in their credit score. 
Cash App Borrow: Cash App's Newest Loan Feature
Related: 9 Bills You Should Never Put on Autopay
Let's look at how long one can realistically keep services, like utilities, without making payments and practical tips for making timely bill payments. 
How Long Can You Keep Services Without Making Payments?
The answer to this question often varies depending on the service provider. Some utility providers will terminate service as early as one week after the bill's due date and require a hefty amount of money to restore these services.
Other companies, like phone providers, may shut off service anywhere between 45 to 60 days after the bill is due. Those unsure of how long they may keep these services without making a payment should check in with the provider's policy.
Take Our Poll: Do You Think the Fed Raising Rates Will Help or Hurt the Economy?
Does a Missed Payment Impact Your Credit Score?
Even just one missed payment has the ability to negatively impact your credit score. Shazia Virji, general manager, credit services for Credit Sesame, said your credit score is comprised of multiple factors. The most important one in maintaining and growing a healthy credit score is your payment history.
"It's a factor that shows if you're responsible with paying your bills and debt obligations back on time," Virji said.
Missing one payment can lead to a drop in your credit score. You may be required to pay late fees and the late payment can stay on your credit report for more than seven years. 
Fortunately, Virji said the impact of a late payment will go away in a shorter period of time if you catch up and demonstrate that you have a good track record of making on-time payments moving forward.
How Can I Keep From Missing a Payment?
Before scrambling or worrying about making a payment on time, Virji said consumers should know a late payment can't be reported to the credit bureaus until it's at least 30 days past due. This provides consumers who would like to avoid a detrimental impact to their credit score with some wiggle room.
The next move consumers need to make is to contact the company and make their payment as quickly as they can before the 30 days elapses. If you are missing a payment for the first time, Virji said consumers can usually negotiate with their credit card company or service provider to waive the fees associated with the payment. Consumers who are more than 30 days late with their payment are recommended to bring their account current as soon as possible to avoid a negative impact on their credit score.
Utilities should also receive a high priority for timely payments. Virji said these are important to pay on time since your service can be cut off if you miss two payments in a row.
"If you have a track record of making late payments, you may be at risk of losing your service before you've missed the second payment," Virji said. "If your service does get shut off, the utility company will sometimes ask for a security deposit of 2-3X your average monthly payment in order to restore services."
After contacting the company or service provider, making a payment and negotiating to waive any late fees, consumers want the peace of mind in knowing they will never miss a payment again. Keep payments consistent and on time by setting your bills on autopay. If you find your paycheck doesn't match up with your bill payment due dates, Virji recommends calling your provider and seeing if they would be open to changing the date your bill is due. 
By setting your bills on autopay, you'll ensure you never miss a due date for credit card or utility bills and keep your credit score and overall financial health in great shape.
More From GOBankingRates