How To Be Prepared for Financial Surprises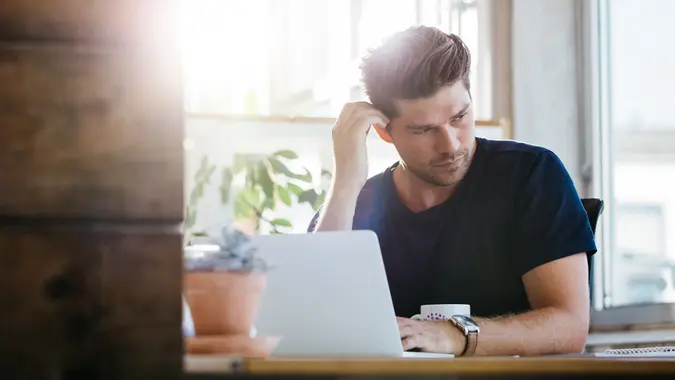 Jacob Ammentorp Lund / iStock.com
Personal finance is all about being prepared — even for the expenses you can't predict. While you might be saving for retirement, a child's education or even a dream vacation, it's important to balance those goals with a plan for life's surprises.
Let's take a closer look at how to make it happen.
Common Financial Emergencies That Can Wreck Your Budget
What are the most common financial emergencies or situations that are hard to predict, but should be planned for just in case? Here's a look at five common situations, according to Donny Gamble, CEO of financial literacy website Retirement Investments. 
Job Loss
Job loss is one of the most common but unpredictable financial emergencies that can should be prepared for — especially if you're the breadwinner of your household. In fact, about six million people leave or lose their jobs every month.
Unexpected Medical Expenses
If you experience a major illness or injury, you could end up with some major medical bills. Health insurance can help cover some of those costs, but may not pay for everything. 
Home Repairs
If you're a homeowner, you may be familiar with the frustration of suddenly dealing with a leaky roof or faulty hot water heater. These types of repairs are necessary to keep your household functioning, but can cost thousands of dollars that you might not be prepared to shell out right away.
Natural Disasters
Most parts of the country are vulnerable to some type of natural disaster, whether it's floods, hurricanes, earthquakes, wildfires, etc. These types of emergencies often occur with little warning and can cause significant damage to homes and businesses.
Taxes
Even though they're generally due at the same time each year, Gamble said that taxes can be one of the most unexpected financial emergencies because they vary from year to year depending on your earnings and available write-offs.
How To Plan for the Unpredictable
Preparing for unpredictable circumstances is one of the cornerstones in financial planning, according to Jay Mota, a CFP and senior vice president of wealth management at Hudsonpoint Capital. That's why it's important to have an emergency fund for those unexpected expenses.
The appropriate size of an emergency fund is different for everyone. It should be based on your household income and the average cost of your fixed expenses. Mota recommended that a single person who lives alone maintain an emergency fund of at least 6 months' worth of  expenses. People with unpredictable income or large families may want to save even more. These funds should be kept in a liquid account, such as a high-yield savings account, so that they're easily accessible.
Mota noted that some financial emergencies can also be mitigated with insurance. "Protection is another cornerstone of financial planning," he said. "Having adequate protection in place could provide a lump sum or payments to make up for a loss."
This protection can come in the form of life insurance, disability insurance, health insurance, long-term care insurance and more. However, having a policy in place is not enough, Mota said. You also need to understand what the insurance covers and what it will provide. "Too many times, not having the right amount of coverage could in itself create a financial hardship," he added.
Finally, it's also important to have a separate investment strategy for each of your goals that's based on your risk tolerance and time horizon. If the market takes a dip, for instance, you can adjust your plan accordingly to get through the setback.
Mota said that not everyone needs a comprehensive financial plan, and there are many resources available to help you get your finances organized. If you need some help planning for life's financial what-ifs, it can be worth consulting with an expert.
More From GOBankingRates