How To Live Without a Steady Paycheck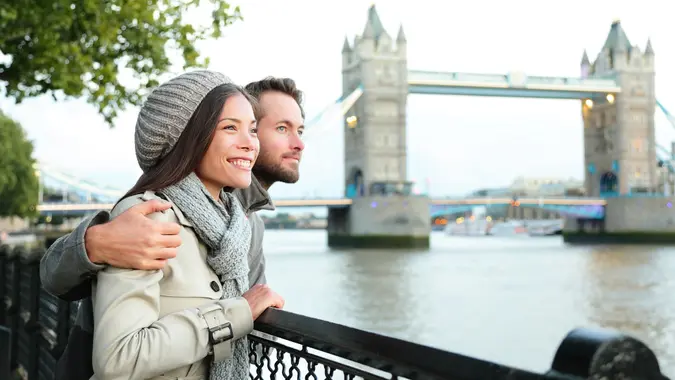 Maridav / Shutterstock.com
For millions of Americans, the COVID-19 pandemic has been a wake-up call that spurred many to quit their jobs for a new role, become entrepreneurs or join the gig economy as freelancers.
Choosing the entrepreneurial path or entering into the gig economy means trading in the security of a steady paycheck. While this can be a rocky transition to navigate at first, the rewards often outweigh the risks, with successful gig workers enjoying flexibility in how they work, pursuing their dreams and potentially earning more as their own boss without hitting a company ceiling.
However, before you give up your steady paycheck to explore life as a freelancer, put these key financial foundations into place. 
Start Out Debt-Free
Lindsay Harvey and her husband Christopher live in an RV full-time. The couple has been on the road since March 2018 and quit their jobs to start a business while on the road. Together, they run two websites including Called To Wander that make money through ads and affiliate links. In addition to their sites, they generate extra revenue through vlogging on YouTube, where their channel has over 8,500 subscribers. 
While the couple has experienced several financial ebbs and flows over the years, Harvey said starting out debt-free has allowed them to continue to pursue their dream of building their brand and business on the road. Aside from starting out debt-free, they also credit their financial foundations — including emergency funds and six months of short-term funding — as added support in the event of a financial catastrophe.
Being in little to no debt is a key step that makes it easier to transition into a career without a steady paycheck. Blaine Thiederman, CFP and founder of Progress Wealth Management, recommends setting aside a significant amount in savings. Pay off all outstanding debts and gather 12 months of your fixed expenses before exiting a role in which you receive a steady income.
Build an Emergency Fund
Whether you receive a steady income or work as a full-time freelancer, one of the most common pieces of money management advice is to build and contribute to an emergency fund. 
Those without a steady paycheck need a significantly substantial emergency account. "For most founders, I recommend 12 months, minimum, because it's not at all unlikely that you'll spend the bulk of this fund," said Thiederman. 
The larger the fund, the more prepared you will be for anything that comes your way. Janelle "Jash" Cooper is a travel content creator at Joyriding With Jash. Cooper transitioned into remote work in 2021 after teaching abroad for three years and moved to Mexico in January 2022 as a full-time digital nomad. 
As a freelancer, Cooper said there are times when invoices go unpaid or there are fewer projects to work on. Moments like these require having an emergency fund that allows freelancers and digital nomads to continue saving and maintain their personal financial safety net to stay comfortably afloat.
Keep Track of Your Expenses
Even if you dive into life as a freelancer or gig worker with immediate success, Danielle Miura, CFP and founder of Spark Financials, recommends keeping track of your income and expenses. Understand how much money is coming in each month, the source of this income and where you are spending your money. 
Similar to budgeting, keeping track of your expenses means making any necessary payments on time, submitting invoices in a timely manner and using a tracking method, like a dedicated app or spreadsheet to better calculate your income and expenses.
Invest in Health Insurance
In addition to giving up a steady paycheck, entrepreneurs and independent workers no longer receive company-provided healthcare. You're now responsible for providing your own health insurance.
Rami Borsheh, VP, consumer lending at First Entertainment Credit Union, said there are insurance options for different levels of income. Borsheh recommends workers shop around to find the best health, vision and dental plans that are appropriate for their situation.
Have a Backup Plan
Miura said a backup plan can mean having savings you can pull from or taking a part-time job or side hustle to make ends meet. If you aren't sure where to begin in establishing this kind of plan, Miura recommends asking these questions to determine what your backup plan looks like.
How can you market yourself so that you can earn extra income?
Which part of my savings do I go to first if I need it?
Should I take on credit card debt or a loan to pay for my expenses?
"The most important part of your backup plan is understanding what you can do if things don't go well," said Miura. 
Surround Yourself With a Solid Support System
Another critical aspect of your backup plan involves your support system. 
"My parents have been extremely supportive in my journey as a nomad," said Cooper. "If things were to ever get really bad, I know I would have a home to go back to and open arms waiting for me. My parents give me the space and opportunity to always return home when preparing for my next move or to simply reset."
Letting go of a steady paycheck and taking a risk as an entrepreneur or freelancer does mean there is a risk of not having a steady income when you first start. You may experience a wide range of emotions like hopelessness, uncertainty, fear, excitement, sadness and joy. Do not neglect these emotions. Find people, like family, friends or another support group, that will be there for you.
"Having a group of people as your support system in difficult months can be key to your success. Find a support group that is willing to be there for you in the good and bad times of your journey," said Miura. 
You might even be able to find and connect with other digital nomads or freelancers who have journeys similar to yours. Ask them about their experiences and learn about resources they used that allowed them to become successful.
More From GOBankingRates