How To Set Realistic Financial Goals You Can (and Will!) Achieve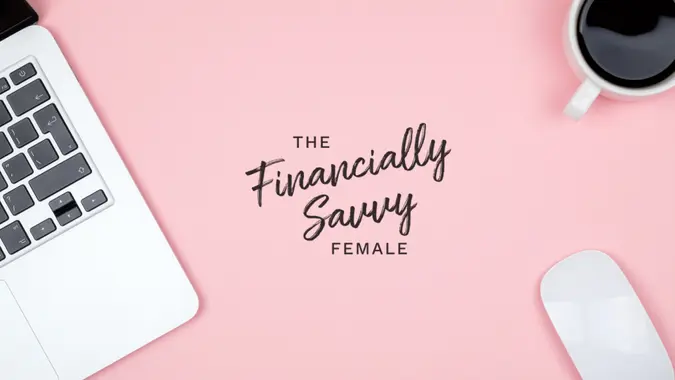 filistimlyanin / iStock.com
Keeping your finances on track is easier to do when you have a specific goal (or goals) in mind. These could be short-term goals, like saving up for a family vacation, or long-term goals, like building up a retirement nest egg. No matter what your ultimate goal, it's important to make sure it's realistic and achievable — otherwise, it can actually be demotivating. In this "Financially Savvy Female" column, we're chatting with Kimberlee Davis, founder of The Fiscal Feminist and managing director and partner at The Bahnsen Group, about how to set financial goals and make progress towards achieving them.
What questions should women ask themselves when setting a financial goal?
1. What does my current financial situation look like, and do I understand the facts of my earning, spending and debt?
Be willing to ask yourself uncomfortable questions about your current situation so you can set appropriate goals.
Before women can set a financial goal, they must do an assessment of their financial situation by knowing and understanding all the facts about their current financial landscape. The best way to gather this knowledge is by creating a budget and evaluating what money is coming in, how much is being spent and on what, how much debt they have and what their credit score is. Setting financial goals must be done in the context of their current situation so they have clarity as to what to strive for.
2. Am I setting realistic, specific and achievable financial goals that I can take one step at a time so I can stay committed and maintain these goals long-term?
It is best to set a series of doable, achievable goals within a time frame that will encourage and motivate you as you accomplish each one to go on to another.
3. Am I setting goals in an order that makes sense to establish my financial infrastructure so I can then go on to achieve goals that increase my net worth?
For example, if a woman has credit card debt and no emergency fund, then she should not be setting investment goals until she has paid off her debt and has an emergency fund of four to six months of cash reserves to cover her expenses in the event of unforeseen circumstances.
The first five goals should be: 1) creating a budget, 2) eliminating credit card debt, 3) maintaining a good credit score, 4) establishing an emergency fund and 5) having fun while doing it!
4. Do I understand why I want to set this goal? What does this goal accomplish in securing my long-term financial health? Is it a frivolous goal or a serious goal to increase net worth and financial health?
For example, wanting to retire early may be a dream, but do you really understand what that entails? Have you evaluated your resources against your potential longevity and the costs of retirement over a long period? Why is this important to you? Are you making this goal out of fear, logical thinking or wishful thinking?
5. Have I educated myself and researched to understand what things I need to do to achieve financial resilience so I can set intentional and meaningful goals that will propel me to having knowledge and control of my finances?
How broad or specific should long-term financial goals be?
Goals should be intentional and specific within an achievable time frame. If goals are too broad, such as "building wealth," then there is no ability to evaluate them against a specific marker. If a goal is too broad, then there is too much wiggle room in evaluating whether you're achieving it.
Goals should be like building blocks, with the achievement of one goal leading to the achievement of another goal that follows the previous one. Look at your overall financial picture and prioritize each goal, and then set a time frame for each to get clarity on your long-term timeline.
For example, once you get your budget in order, pay credit card debt off and establish your emergency fund, your next goal should be maxing out your retirement plan, and then perhaps opening an investment account or buying a house — but it must make logical sense and not put the cart before the horse.
It's a combination of short-term goals that lead to an overall long-term goal.
Once a goal is set, what can someone do to ensure they actually take steps toward achieving it?
Make the goal as easy as possible to achieve by automating your actions. For example, if it is a budgeting goal, use a budgeting app and get notifications when you are overspending. If it's a savings or investing goal, automate deposits every month or quarter so they are automatically made. If it's paying down debt, use the debt avalanche or debt snowball methods and automate all payments.
Have an accountability partner — someone who will hold you to your goals. When we have to check in with someone and explain where we are in achieving our goals, we may be more motivated to report good news.
How often should they be checking in on progress?
Financial goal-setting is an organic process that evolves over time, so checking progress should be at least quarterly. With short-term goals, check monthly or quarterly where you are, what you have accomplished and where you have steered off-course. With respect to longer-term goals that are the result of the short-term building block goals, check where you are every six months. Staying on top of it will keep you motivated and on track. If too much time passes, you will forget about the goal and be more lax in your approach.
More From GOBankingRates
GOBankingRates wants to empower women to take control of their finances. According to the latest stats, women hold $72 billion in private wealth — but fewer women than men consider themselves to be in "good" or "excellent" financial shape. Women are less likely to be investing and are more likely to have debt, and women are still being paid less than men overall. Our "Financially Savvy Female" column will explore the reasons behind these inequities and provide solutions to change them. We believe financial equality begins with financial literacy, so we're providing tools and tips for women, by women to take control of their money and help them live a richer life.