Inflation 2023: Nearly Half of Moms Are Struggling To Pay for Everyday Expenses Like Groceries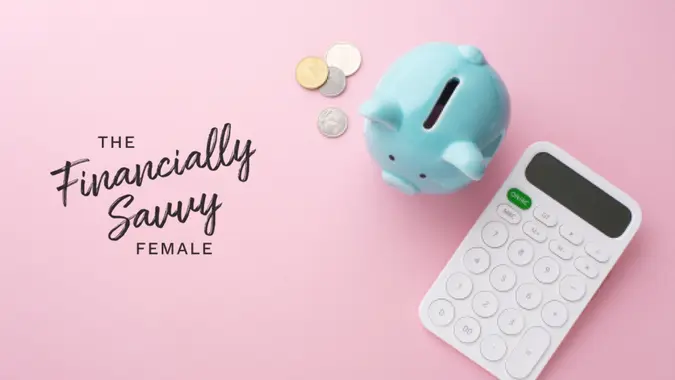 everydayplus / iStock.com
As Americans are feeling the financial strain of higher costs and paychecks stretched thin, moms are experiencing the ever-challenging role of affording everyday essentials with tighter-than-ever budgets.
According to a recent survey conducted by GOBankingRates, 27% of parents are overwhelmed by everyday expenses. However, these rising costs are weighing more heavily on mothers, with a much higher 41% of moms saying they feel overwhelmed by everyday expenses. Other expenses are also troubling this group as they are trying to make ends meet while prices continue to rise.
Here's a breakdown of all the expenses weighing on mothers as well as some expert tips to ease the financial stress.
Mothers Are Feeling Overwhelmed by Everyday Costs
Nearly half of moms are burdened by overwhelmingly high costs of essentials, such as groceries, with 41% of mothers feeling this way according to our survey.
However, not all moms are finding grocery costs to be the most overwhelming expense. Others are finding saving for college to be the most concerning cost, with 16% feeling this way. Rising child care and after-school care costs are also weighing on moms with 10% of mothers finding this category to be the most overwhelming.
Millennials Are Finding Everyday Expenses and Child Care Costs To Be the Most Overwhelming
Today's millennial mothers (aged 27-42) are likely parents to dependent children and feeling the financial strain of caring for and providing for their kids during times of extreme inflation.
These moms are experiencing higher levels of stress toward affording everyday expenses than any other age group. Our survey showed that 49% of millennial moms aged 25 to 34 felt overwhelmed by the costs of everyday essentials. Additionally, moms on the millennial and Gen X cusp are the most anxious about affording everyday expenses, with 52% of 35 to 44-year-olds struggling to make ends meet.
These millennial moms are also feeling the weight of steep child care expenses more than any other age group, with 52% of moms aged 35 to 44 feeling the strain of this cost.
Take Our Poll: How Much Salary Would Buy You Happiness?
Gen Z Moms Are Concerned About Saving for College
Young Gen Z moms are most concerned about saving for college, with 27% of 18 to 24-year-olds finding this cost most overwhelming (compared to a much lower 13% of millennials 25-34 and 9% of those 55-64 on the Gen X and boomer cusp). 
If you are struggling to make ends meet in this economic climate, you are not alone. Here are some tips from experts on why costs are so high and how to find some financial relief. 
Why Are Costs So Overwhelming Right now
No matter how you cut it, raising kids is incredibly expensive. Whether you are raising kids during an economic recession or an expansion, it's not going to be a financial walk in the park. That being said, during a recession, the majority of moms are finding their budgets stretched thinner than ever.
"With inflation being the highest we've seen it since the 1980s, many moms are feeling the pressure of everyday expenses rising," said Gerald Grant, financial planner with Equitable Advisors. "With expenses rising faster than wages, this change can be somewhat overwhelming. Instead of your grocery bill being $100 a week, it's now $125 a week for the same items and those increases can add up over time, especially when you're feeling it in many areas."
Tips for Saving on Everyday Costs
To ease some financial stress, experts recommend prioritizing awareness of your cash flow and being more mindful than ever of where you are spending your money and how much you are spending where.
Avoid Using Apple Pay
"With credit cards, Apple Pay, and easy payments online, the thought process is being removed from spending money," Grant said. "It's easy to tap, swipe or click to pay without much effort. Having an awareness of the costs of things will allow you to adjust."
Stop Buying Name Brand
Although it might be only a few cents cheaper, buying generic brands can lead to major savings over time.
"Instead of buying the same name brand product you always buy, you may try the store brand or brand that is on sale for the week," Grant said. "This can save you 20-30% and if you do it across multiple items, it can have a large impact on the overbill."
Plan Meals Around Sales
In this day and age, you might be inundated with TikTokers advising you to meal plan and come up with creative recipes before hitting the markets so you have a shopping plan ahead of time. Financial advisors, however, recommend the opposite.
"Another way you can save is by planning your meals around what proteins are on sale," Grant said. "If chicken is on sale, find a chicken recipe. If the fish you like is on sale, find a fish recipe."
How To Save for College
With Gen Z moms stressed about affording their child's college education, while likely still paying off their own student loan debt, there are a few great ways they can get ahead to help prepare them for affording their child's education.
Start a 529 
Similarly to how a Roth IRA or 401(k) account operates, a 529 account is a state-sponsored savings account that parents can invest in and their children can use on education expenses.
"When it comes to preparing for college, moms can take advantage of investments like prepaid college savings and 529 plans," Grant said. "This will allow them to create a systematic program for putting funds away."
Incentivize Your Kids
Financial transparency with your children might be a great way to help them realize their role in merging the gap between what you can afford to spend on their education and where they can take matters into their own hands.
"Get your children involved," Grant said. "Have them begin to research the institutions they would like to attend and familiarize themselves with the cost and criteria needed to be met. Once they have an idea of what's needed, you can incentivize them to obtain the minimum GPA requirements for entry and explain the importance of being able to qualify for scholarships and grants."
How to Save on Child Care
Even in low-cost areas, child care can be a significant expense that can seriously strain budgets. To help you maintain some financial control and save on these costs, here are a few tips to help your budget while ensuring your child has a safe place to go.
Recruit Family To Help
If you are able to, asking family to help can be a major asset.
"One of the best ways to save is finding someone in your family who has a background in child care who can watch and develop your child," Grant said. "Typically, these options are more affordable than your traditional school options but can be just as effective from a development point of view."
Employer Child Care Programs
Most companies have programs to help parents afford child care expenses. Be sure to reach out to your employer to see if they have programs that can help you offset costs or find facilities.
"For example, federal government employees can apply for the Federal Child Care Subsidy Program, which is a pool of funds specifically set aside to aid its employees with the cost of childcare," Grant said. 
Government Tax Credit
"There are also government tax credits like the Child Tax Credit designed to reimburse taxpayers for a portion of the child cost incurred," Grant said. "Understanding all your options and benefits available are critical to making sure your child can get the most adequate and affordable child care."
Be sure to do your research beforehand and ask a tax professional for assistance if you want help evaluating which option will give you the best savings.
More From GOBankingRates