Kim Kiyosaki: How To Become a Rich Woman in 5 Steps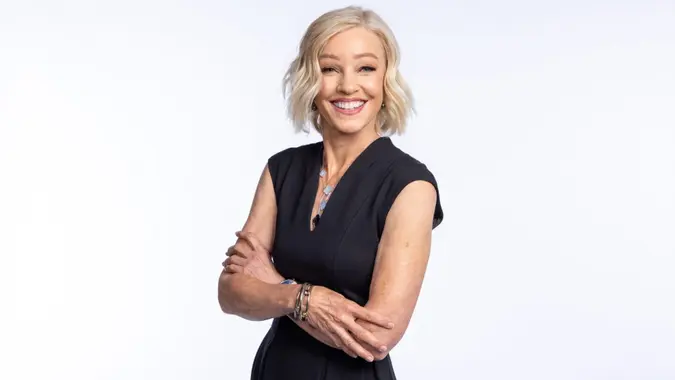 ©Kim Kiyosaki
Do want to become rich? Kim Kiyosaki, wife of Rich Dad Poor Dad author Robert Kiyosaki, shares her suggestions on how to achieve financial freedom. She didn't just repurpose the lessons she learned from her husband and add a female slant to them. Kim is an author as well. In 2020, she released the book Rich Woman: Because I Hate Being Told What to Do.
Kim says it's possible to transform yourself into a rich woman. All you need to do is follow and apply her five steps.
Never Stop Learning
Independent, rich women are lifelong learners. They consistently prioritize financial education, she says in a post for the Rich Dad blog. Sign up for personal finance and investing seminars, read personal finance books, listen to podcasts, and pay attention to financial news stories. A rich woman is an informed woman.
Kim also cautions that while learning is paramount, you should be discerning about who you're getting your information from and who you're handing your money over to. Diversify where you're getting your financial knowledge but make sure the expert is reputable. Also, screen advisers and financial planners before trusting them with your money.
Take Control of Your Finances
It's crucial for women to seize their independence when it comes to finances, says Kim. When you hand over control to a partner, the government, or a family member, you're giving up control over your financial future.
Come Up With a Plan
Your long-term financial plan doesn't have to be elaborate, Kim says, but it should be based on cash flow. She calls herself the "queen of cash flow." You have to know your numbers and where you are financially. If you don't know where you are today, it will be difficult to achieve your financial goals.
You want to invest for cash flow and capital gains. Cash flow means you bought an asset that pays a dividend. When you make an investment in a rental property and have additional money left over after the renters pay their monthly fee and you cover all of your costs, that's a form of cash flow.
Start Small
There's going to be a learning curve to understanding money, personal finance, and wealth, Kim says in the blog. Whether you're buying an investment property or starting to take part in the stock market, start slow, and learn as you go. Kim and Robert began investing in small, single-family homes in the late 1980s, eventually buying an apartment building. They now own more than 1,000 apartment units.
You Have To Put Money in It To Win It
Kim stresses the importance of "putting a little money down" and taking action. You can read up about investments and research opportunities until you know graduate-level financial education, but if you don't put some money into investments, you won't see financial gains. You can start small and take action by researching various stocks in companies you want to invest in and buy a few shares. It's possible to go from being clueless about money to being educated and wealthy.
More From GOBankingRates