Offered Free Money or Land To Move? 6 Reasons You Might Regret Taking It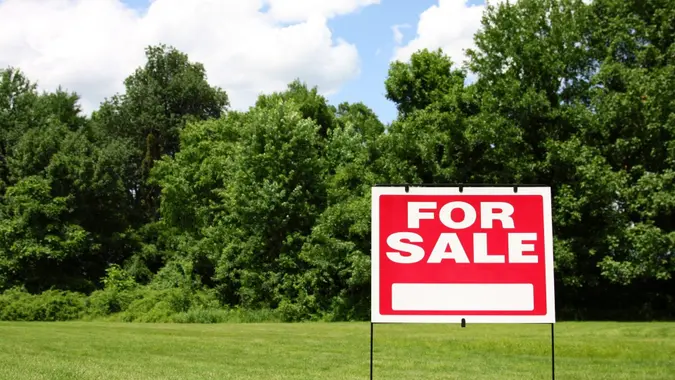 CHRISsadowski / Getty Images
One of the enduring legacies of the pandemic is the realization of just how many jobs we can perform from home.
Pre-pandemic, 47% of workers never worked from home. Now, 44% work from home at least five days a week, compared to 17% before the pandemic, according to numbers from Statista.
The shift to remote work brought movement by thousands of workers who decided to move from urban areas to the suburbs for more space, or even cross country to a whole new area to experience a new lifestyle, find cheaper housing or move closer to family.
The exodus isn't over, and some cities and states are offering remote employees money as an incentive to move to their areas, hoping to attract new residents, which boosts the tax rolls, too.
Moving to a new place and being handed, like in Rochester, New York, up to $10,000 — and another sum in the thousands in a grant to buy a home — sounds like a great deal. But is it a financially smart move in all instances?
Here are a few reasons you might regret the move later.
You'll Owe Income Taxes
The offers presented by communities come with a big string attached. It's considered income, and you'll pay taxes on it.
You'll have to ask a financial advisor just what makes sense for your bottom line, though it is hard to resist some of the offers.
Consider the Ascend West Virginia program, for instance. It offers remote workers $12,000 over a two-year period. Additionally, you'll get access to a co-working space at no cost, as well as a free outdoor recreation, like skiing, and equipment rentals for a year.
The whole package is valued at $20,000, and "recipients are solely responsible for any taxes associated with payment," according to the program website.
The Benefit Might Not Be What You Think
Before filling out the application for a relocation incentive, it's wise to fully check out the program description to learn just how much money you stand to gain. When you could be paid "up to" a specific amount, keep reading. The amount you actually could receive might not make the move as attractive as it seems.
Your financial incentive might be tied to certain factors, in fact. In the Remote Shoals program, which will pay you to move to specific counties in Alabama, the amount you receive is tied to your income. If you earn at least $124,800 per year, you'll qualify for the highest reimbursement amount. The minimum income requirement is $52,000, and the program will pay you $6,000, with the amount rising for higher incomes.
Is the Cost of Living Affordable?
Many of the communities that offer relocation incentives boast about housing costs that are under the national average, but you'll undoubtedly want to verify those claims before getting too deep into the application process.
A deep dive on the website of a local real estate agency will show you home prices, if you plan to buy. And a check of an online relocation calculator will help you to figure out just how far your money will go in your target city compared to where you live now.
Can You Afford the Move?
The cost of packing up your furniture and other belongings — and then transporting it — isn't cheap. And if you're counting on the relocation incentive to help you fund the move, know that you might not get it all at once.
If you're selected for the $10,000 Greater ROC Remote program in Rochester, you'll receive $4,000 up front, another $3,000 after six months of signing on and the final $3,000 after one year. And, remember, you'll owe taxes on that.
You're Making a Commitment
What if you've made that move to Rochester and, before your year-long program commitment is up, you get a once-in-a-lifetime job offer that requires you to work in an office 1,000 miles away? In Rochester, as in some other cities, you'll need to repay the money you received.
If you breach any part of the agreement, such as by leaving the area, you will be required to repay the amount you've received.
Consider the Hidden Costs
In our mobile society, moving to a new city doesn't mean you'll be there 365 days a year. Even as a remote worker, you'll probably travel some, whether to visit family and friends in the city you left behind or for work purposes.
The owner of the small company you work for might have said that if you choose to work remotely, you'll be on your own for travel costs back to the office for the semi-annual meetings. With the always fluctuating costs of airfare, will you be able to afford to make those trips? Is there a large airport nearby, where the deals tend to be better and the flights more accessible, or is the community served only by a small regional airport?
More From GOBankingRates