Experts Say To Stop Following This Terrible Money Advice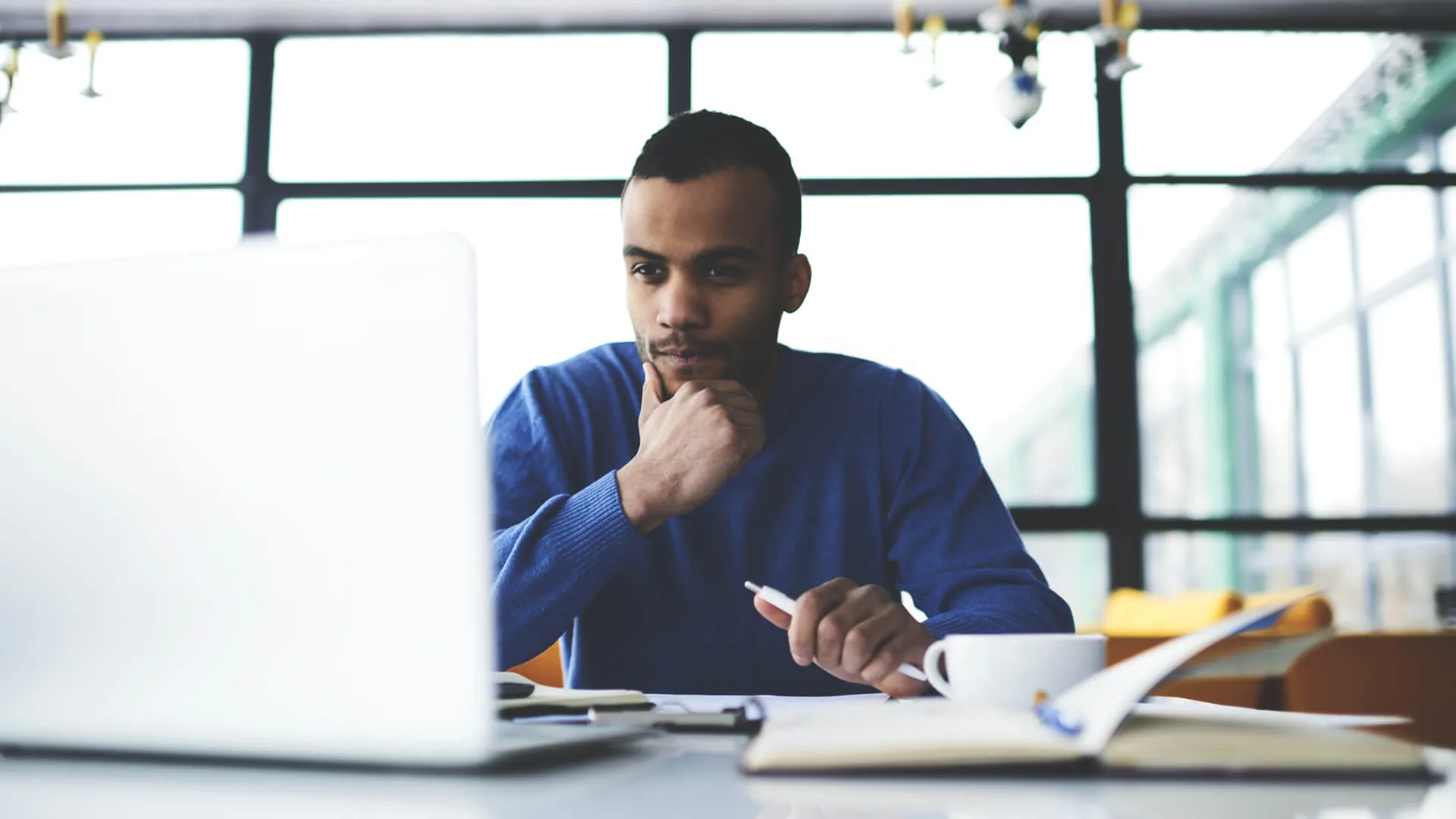 Some of the most popular money advice is as unreliable as it is common. From social media drivel to well-intentioned counsel from industry professionals, money misinformation can come from anywhere.
Sometimes it's bad investment advice. Other times, it's misguided suggestions about saving, spending, borrowing or building credit. No matter the subject, all misleading money guidance has one thing in common — it never helps the person on the receiving end. 
GOBankingRates asked a variety of experts to share the unsound financial advice they would most like to see go away. Their answers span all topics and categories, but they come to the same conclusion — a lot of what you've been hearing about managing your finances is wrong. 
Invest in the 'Best'
Personal finance YouTuber Andrei Jikh warns to beware of advice that claims to know the best thing to invest your money into. 
"The worst advice is usually one that says, 'This is the BEST thing to invest your money into.' There is no 'best,' it's called personal finance for a reason, it's personal to all of us."
Everyone Should Have Life Insurance
TikTok money expert John Eringman says don't get life insurance unless you need it.
"The worst advice that I consistently see is people recommending you buy a whole life insurance or universal life insurance policy. This is bad advice especially for Gen Z and millennials for two reasons."
Eringman explains that life insurance serves the purpose of providing financial support to dependents in the event of the policyholder's passing. If you have a spouse or children who rely on your income, it makes sense to invest in life insurance to ensure they receive the payout as beneficiaries. However, the majority of Gen Z — and quite a few millennials — do not have dependents. 
Eringman goes on to say that whole life and universal life insurance products often come with excessive fees. These policies tend to be riddled with costs that can quickly add up, making them far from cost-effective. 
"The reason they're pushing life insurance so hard is because it's very lucrative to sell these products — however it's a predatory product in my opinion. Anyone who recommends whole life insurance is likely receiving a commission from it. Avoid whole life and universal life insurance at all costs."
You Can Beat the Stock Market
YouTube and TikTok money expert John Liang says the worst piece of advice he frequently encounters is related to the allure of selecting individual stocks with the goal of outperforming the overall stock market. 
"The overwhelming majority of retail investors will fail to beat the market over their entire investment time horizon. We also know that many institutional investors fail to beat the market yet over a year. Yet I see a lot of advice on TikTok showing you how to pick the magic stock or how to enter the magic trade. It doesn't exist."
You Can Have More Money by Depriving Yourself
Personal finance YouTuber Nischa strongly disagrees with two common pieces of advice she often encounters. The first one being, "Credit cards are bad," closely followed by, "Cut back on coffee." 
"I am a believer in prioritization and find these statements to be promoting deprivation. Money should serve as a tool to create the life you desire, not to take away from it."
Nischa emphasizes the significance of defining your ideal financial life and setting clear goals. Understanding the purpose behind your hard work and having a vision for the future empowers you to make deliberate financial choices. The best approach is to consciously allocate your resources while you cut back ruthlessly on nonessential spending.
"Striking a balance is essential. Enjoy the rewards of your hard work now while also setting up a financially secure future."
Invest in Short-Term Stock Picks
Richard Coffin, creator of The Plain Bagel, expresses deep concern regarding the quality of stock pick and day trading content proliferating on TikTok. These videos often present dubious claims, with creators asserting that a specific stock is on the verge of soaring based on a singular trading pattern or indicator. Even more disconcerting are the instances where no justification is provided, and creators simply reel off a list of stocks purportedly destined for explosive growth in the following year. Ironically, Coffin observes that he's seen many of these stocks end up plummeting.
"Short-term trading is a questionable practice to begin with, but if there were a winning strategy, you wouldn't see it summed up in a 15-second TikTok video," he says. "Stock analysis isn't that simple, and there's no single indicator for predicting a stock's movement — if there were, institutions would have already found and exploited the relationship, thereby taking the opportunity away from others."
Follow the Traditional Path to Retirement
YouTube money and investment expert Ryan Scribner, the author of "From Side Hustle To Main Hustle To Millionaire," says, "The worst financial advice I ever received was at my former workplace. I wasn't being challenged intellectually at my job, and I felt lost. After talking with a few coworkers about my feelings, I began to see the walls of this proverbial prison that I was in. Only difference being that I was the one who locked myself up."
The advice he received from multiple co-workers was disheartening: stick it out for a grueling 25 years and then retire, as this supposedly marked the pinnacle of earning potential. Motivated to prove them wrong and eager to showcase his true potential to the world, Scribner became consumed with dismantling this misguided belief. 
"So, from my cubicle in Gloversville, New York, I planned and orchestrated my escape," he says. "I wrote about this entire journey in my new book 'From Side Hustle To Main Hustle To Millionaire,' published by Penguin Random House."
"Above all else, my advice is don't listen to anyone telling you what you can or can't do. And if someone is telling you what to do, or what not to do, poke some holes."
Live Beyond Your Means To Have the Lifestyle You Want
Gen Z financial expert and activist Taylor Price says, "The worst advice that I've seen on social media is the idea that it's OK to take on high levels of debt to pursue a certain lifestyle or purchase when you're young. Social media perpetuates and romanticizes the idea of living a glamorous lifestyle filled with luxurious and expensive trips, often promoting the idea of 'doing everything while you're young.'"
As a result, young individuals may experience immense pressure to overspend, attempting to keep up with the glamorous facade they witness on their feeds. Price urges young people to exercise caution and consider the implications of heedlessly spending based on social media.
"It's important to remember that social media is often a highlight reel and doesn't reflect the full reality of someone's financial situation," she says. "It's crucial to prioritize financial responsibility and plan for the long term, rather than sacrificing financial stability for short-term gratification."
More From GOBankingRates