Top Money Advice Books That You Should Read in Your Lifetime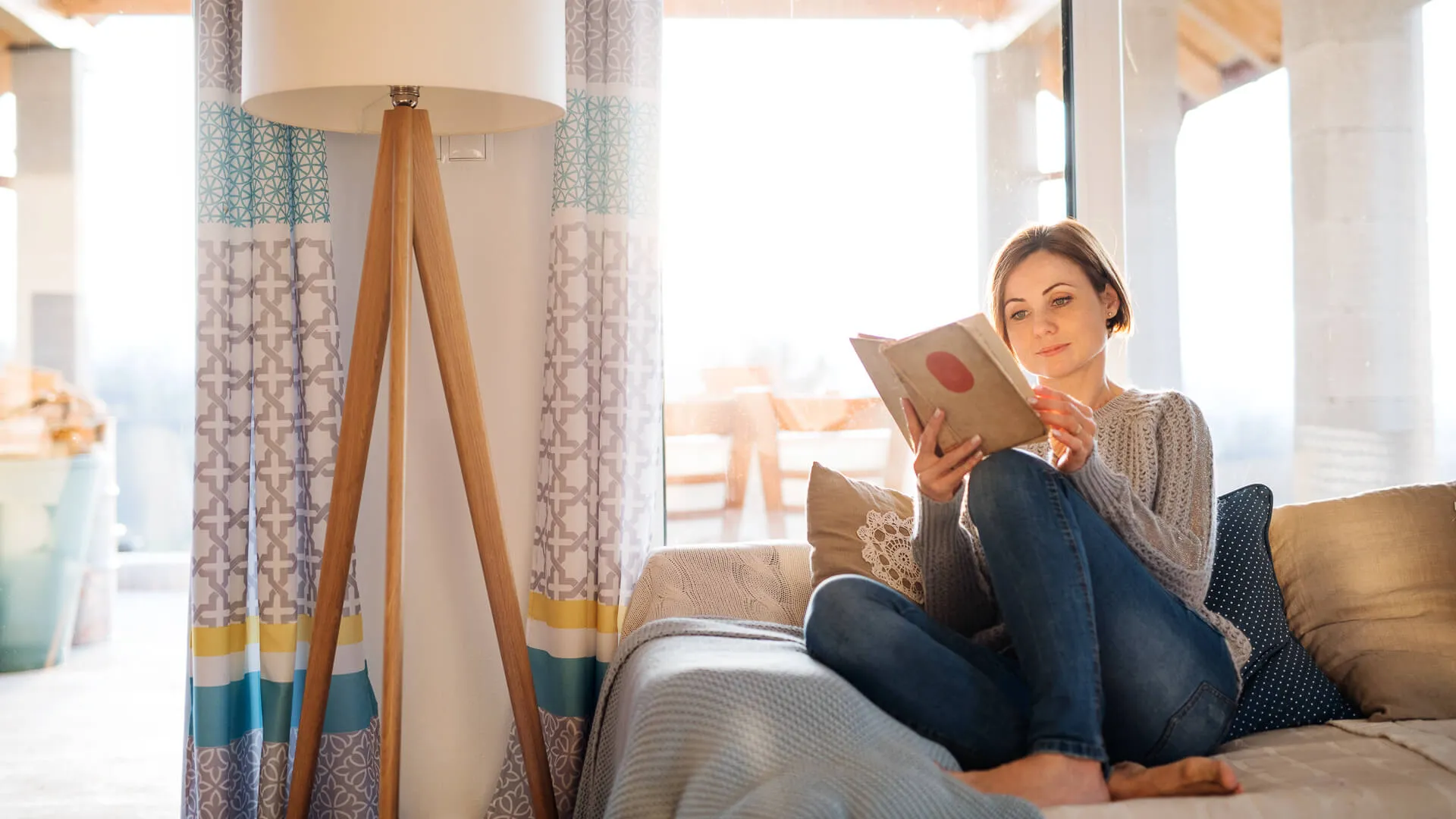 When it comes to money advice, the internet is bursting at the seams with information, misinformation and conflicting information. If it all feels like one big mess of confusion and frustration, maybe it's time to close the laptop and open a book. The best money self-help books offer a break from the online noise and take weary readers on a deep dive into a new perspective about wealth and financial security. 
To come up with a list of money advice books that should be on your bucket list, GOBankingRates consulted Amazon's bestseller lists to make sure to include the books that stand out as being the most popular with average readers. Since GOBankingRates also wanted to find out what the actual experts are reading themselves, the list is dominated by selections from financial pros, entrepreneurs and business people from a variety of backgrounds. 
Some of the books are brand new entries that are changing the game right now. Others date back decades or even centuries and are still revered for their timeless messages. All, however, can help you reach your goals and the dream of financial security while offering up an entertaining read.
Last updated: April 21, 2021
Robert T. Kiyosaki: 'Rich Dad Poor Dad'
First printed in 1997, "Rich Dad Poor Dad" still owns the No. 1 spot on Amazon's Best Sellers in Personal Finance list and the top spot for audiobooks, as well. Nearly a quarter-century after its debut, entrepreneurs, CEOs and regular people everywhere still cite it as a must-read book that changed their lives and inspired their careers. In this famous and familiar tale of two dads, Kiyosaki challenged decades of conventional wisdom and changed the way millions of people around the world think about money.
Charles MacKay: 'Extraordinary Popular Delusions and the Madness of Crowds'
Speaker and author Mark Zinder of Mark Zinder & Associates has had an extraordinary career in the world of business and finance, and it put him at the side of a legend — a legend who swore by a book first printed in the 1840s.
"I was once the spokesman for Sir John Templeton, arguably one of the greatest money managers of the 20th century," Zinder said. "Investopedia ranks Sir John No. 2 behind Benjamin Graham, the father of quantitative analysis. I joined the Templeton Funds in December of 1992. With one hand, Mr. Templeton shook mine. With the other, he handed me a book called 'Extraordinary Popular Delusions and the Madness of Crowds.' Many books teach you how to make money. This book will offer insights to past market calamities and teach you how to protect yourself from participating in irrational markets."
Nick Murray: 'Simple Wealth, Inevitable Wealth'
Thanasi Panagiotakopoulos is the owner and founder of LifeManaged, an independent fiduciary advisory firm. For him, one great money book originally published in 1999 stands out above all the rest. 
"'Simple Wealth, Inevitable Wealth' by Nick Murray is one of the most basic and insightful books anyone can invest their time in," Panagiotakopoulos said. "He has such a gift when it comes to articulating the importance of long-term investing, misconceptions and the risks of letting your emotions best you. My personal favorite is his chapter on being an 'owner not a loaner' and his insights for people to understand the difference between equities and bonds."
Vicki Robin: 'Your Money or Your Life'
Katherine Golub, MBA, PCC, is a career coach who specializes in helping people overcome work-life burnout. The founder of the Center for Callings and Courage, she knows the transformative power of a good book firsthand. 
"I often recommend 'Your Money or Your Life' by Vicki Robin to clients, and several report life-changing effects," Golub said. "Not only does this book help you understand how much money you truly need to earn, but it also helps you get clear about what's most important to you and start focusing on your top priorities."
Tiffany Aliche: 'Get Good with Money'
The No. 1 bestseller on Amazon's Budgeting and Money Management list and the No. 3 bestseller on the Personal Finance list, "Get Good with Money: Ten Simple Steps to Becoming Financially Whole," is also one of Amazon's bestselling self-help audiobooks. The book presents a 10-step plan devised by a former preschool teacher who became a self-made finance guru. Tiffany Aliche, aka the Budgetnista, offers no get-rich-quick advice or complex money-making schemes. Instead, the book provides nuts-and-bolts lessons on practical matters like fixing your credit score, calculating your insurance needs and budgeting.
George S. Clason: 'The Richest Man in Babylon'
Mladen Maksic is the CEO at Play Media, a digital marketing agency, and is also involved in financial modeling for startups. For him, the best advice is some of the oldest. 
"While many people disregard it as being old and out of date, 'The Richest Man in Babylon' (1926) by George S. Clason is a figurative and literal treasure trove of financial advice," Maksic said. "It's a collection of parables, which makes all the advice provided in the book much easier to act on and apply in your personal life. It's also the basis for any further financial self-help reading, as it's very inspiring and inclines the reader to expand their wisdom and learn all the secrets of wealth."
Morgan Housel: 'The Psychology of Money'
Andrew Herron, CFP is the managing partner of Stone Pine Financial, located in Media, Pennsylvania. As someone who helps others achieve their own financial goals, he's interested in how mindsets steer money choices. 
"What makes this book so great is that Housel clearly makes the connection between personal finance and emotions," Herron said. "The book is full of excellent examples and stories that make us aware of our biases and shortcomings when it comes to dealing with our own money."
Napoleon Hill: 'Think and Grow Rich'
Originally written in 1937, the Napoleon Hill classic "Think and Grow Rich" holds the No. 4 spot on Amazon's list of Best Sellers in Personal Finance to this day. It holds a rating of 4.7 stars after more than 45,000 reviews. Many consider it to be the book that launched the modern motivational money literature genre. Packed with life lessons and financial advice that has stood the test of time and then some, it has sold more than 15 million copies worldwide.
Eric Tyson: 'Investing for Dummies'
Unlike so many money self-help books, "Investing for Dummies" is not a collection of concepts, parables or philosophical exploration. It's a highly digestible, easy-to-read primer on the basics of how to use money to make money. That's exactly what Charles H. Thomas III, CFP, a financial advisor and the founder of Intrepid Eagle Finance, loves about it.
"This book, now in its [9]th edition, was one of the first books I read on investing," Thomas said. "As a financial advisor and financial literacy advocate, I still happily recommend it as a very accessible way to learn about investing."
Lois P. Frankel: 'Nice Girls Don't Get Rich: 75 Avoidable Mistakes Women Make with Money'
Alexandra Seagal is the co-founder and editor-in-chief of Animalso, a widely read blog with more than 500,000 monthly visitors. Her book of choice was written for women but comes with lessons that know no gender. 
"A personal finance book I'd recommend is Lois P. Frankel, Ph.D.'s book, 'Nice Girls Don't Get Rich: 75 Avoidable Mistakes Women Make with Money,'" Seagal said. "It is obviously written with women in mind but there are tips that can help people of any gender get smarter about personal finance."
More From GOBankingRates