What End-Of-Year Layoffs Could Mean for Your Job in 2014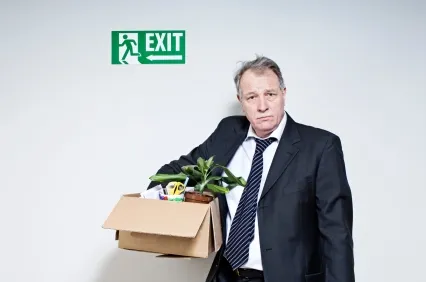 The end of the year is usually a welcome reminder that holiday vacations and time with family are drawing near. Unfortunately, what some workers don't expect, and therefore fail to plan for, is a year-end layoff that sets 2014 savings off to a grim start.
The U.S. Bureau of Labor Statistics found that the last quarter of the year has had the highest rate of layoff events in the last two years. Imposing mass layoffs on employees looking forward to the new year might seem cruel, but for companies struggling to meet their bottom line, it's an unfortunate inevitability, regardless of the season.
According to a November 2013 Challenger, Gray & Christmas Inc. report, companies announced plans to downsize 45,730 positions from their payroll in October, a 13.5 percent rise from the 40,289 layoffs in September.
The good news is that layoffs are pacing slightly slower than last year, but for those who are still at risk of losing their income, this reassurance isn't enough.
Industries Hit the Hardest Going Into 2014
An onslaught of job losses has already hit a number of industries. In October, the pharmaceutical and financial markets scaled down their operations, affecting 10,585 and 8,717 positions, respectively.
Make Your Money Work Better for You
Changes within the Affordable Care Act contributed to layoffs in the pharmaceutical sector and will likely continue into the first quarter of 2014, said Bill Peppler, managing partner of Kavaliro, a staffing services company.
"Regulations and procedures developed from the new health care act has made this industry susceptible to downsizing," Peppler said, noting that manufacturing roles might be in jeopardy in the new year.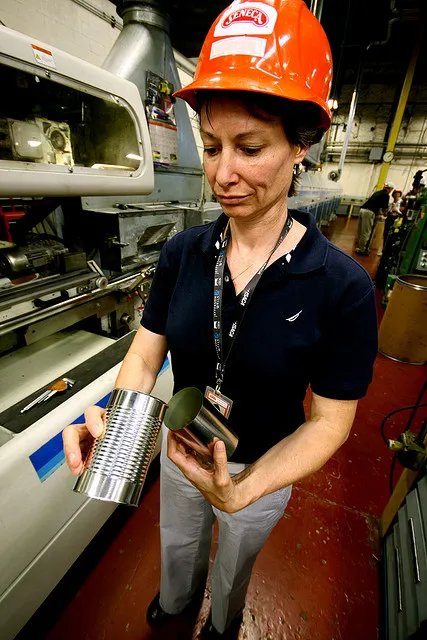 "Manufacturing jobs are at high risk of downsizing due to outsourcing these positions where the cost is drastically less," Peppler explained. "Exporting and outsourcing are always a risk for manufacturing jobs and this risk increases when the economy is suffering."
Peppler emphasized that the months of November and December are a popular time for companies to restructure their budget and strategies in preparation for the new year. It's for this reason workers need to take proactive measures to safeguard their emergency savings account funds before their number is called.
Photo credit: Alex
Steps to Preparing for a Layoff
Whether your employer has issued a formal announcement about imminent restructuring, or you've noticed a cluster of coworkers being escorted off the premises each week, preparing for a layoff before you're given a pink slip will help you weather future financial uncertainty.
Make Your Money Work Better for You
1. Pause Retirement Account Contributions
Surviving a layoff requires that you concentrate your funds into an easily accessible location. This means that it's time to put your retirement savings contributions on hold for a bit in order to focus on the more urgent crisis at hand — a potential layoff.
Instead of locking funds into an account that penalizes you for withdrawing money when you most need it, reroute cash reserves to a deposit account with high liquidity. A basic high-yield savings account typically allows you to make up to six withdrawals per statement cycle without incurring a service charge, while also earning you interest for the funds that are kept in the account.
2. Downgrade Service Contracts
If your current employer is trying to cut costs — and possibly personnel — you'll need to look into how you spend your existing income. Often, the security of a steady income entices employees to opt for the highest-tier services available, the costs of which are excessive when preparing for a layoff.
The key to dealing with being laid off and successfully keeping afloat financially is to reassess your standard of living. Is premium cable truly a necessity, or is making your auto loan payment more important in the larger picture? Make temporary service contract downgrades to free up money for your emergency savings fund, which you'll come to rely on between jobs.
Make Your Money Work Better for You
3. Update Your Resume and References
Reconnect with existing references to remind them that they might be contacted by a potential employer, and touch base with new contacts who are willing to attest to your skills and talent.
4. Revisit Your Current Employment Contract
It might have been quite some time since you last sat down with your employment terms and the company's severance policy. Review your employment contract to reacquaint yourself with any agreements you made regarding a severance package when you were hired, and identify what lingering benefits the company might bestow to you in the event you transition out.
Keep in mind that the door is always open to negotiate additional severance benefits, such as continued health insurance coverage for your first month of unemployment or company-paid services like resume writing and networking workshops. There is no harm in asking, and seeing as you're already facing a layoff, there's really nothing to lose.
Make Your Money Work Better for You
5. Get Out and Network
Networking with others in your field is integral to having an advantage over the millions of unemployed workers in the market. Search for local free job fairs or networking opportunities to expand your connections.
If there are no free industry networking events taking place in your area, prepare a list of paid networking events that your company can cover on your behalf if severance negotiations go well.
Connecting with peers and potential employers at these types of engagements increases your exposure and hopefully decreases the amount of time you're stuck unemployed.
6. Take a Hiatus From Holiday Shopping
While it's indisputably the season for giving, friends and loved ones will understand if you have to hold back on purchasing gifts in the midst of job insecurity. The National Retail Federation found that Americans spent an average of $750 on gifts in 2012; for a worker facing a layoff, this could be essential as emergency cushion money.
The good news is that employment projections for the new year might shift wallets into the black, as other industries start increasing their payrolls.
Job Growth Prospects for 2014
Dr. David Blond, chief economist of QuERI-International Inc., said, "Our forecast for jobs in 2014 is a growth of around 1.6 percent in the U.S. and 1.5 percent in the world returning employment growth to positive for the world after more than five years of negative to zero growth."
Peppler suggested that professions in the health care sector will see a boost in available positions, due in part to the full implementation of Obamacare.
"[Health care] is seeing an increased speed of regulations that has impacted the industry greatly. There also is a need for positions within the industry as it shifts over to electronic medical records," he said.
Other industries in the 2014 job growth forecast include "high tech," as companies are turning to more data-centric strategies that boost revenue, and hospitality.
"Headquartered in Orlando, we tend to see this industry increase in hiring due to the recovering and growing economy," Peppler said. "With more discretionary income, people are traveling more often and the hospitality industry increases the hiring in order to accommodate the influx of travelers."
Preparing for a layoff is never easy, nor does everything fall neatly into place if you are proactive about minimizing the blow. However, with modest projected growth in 2014, successfully surviving a layoff can be achieved with some planning ahead.