6 Ways Administrative Professionals Make Everyone Richer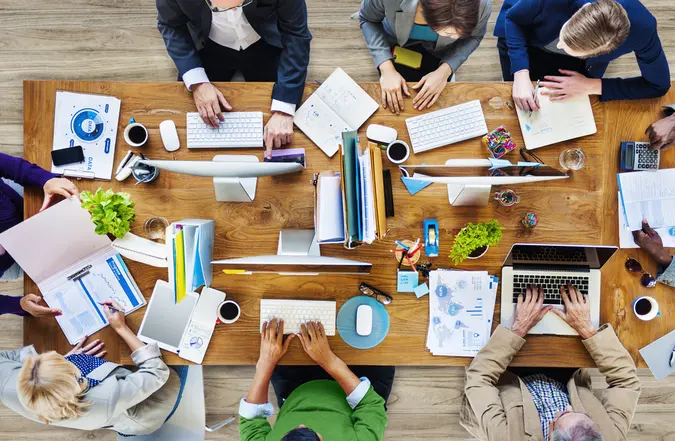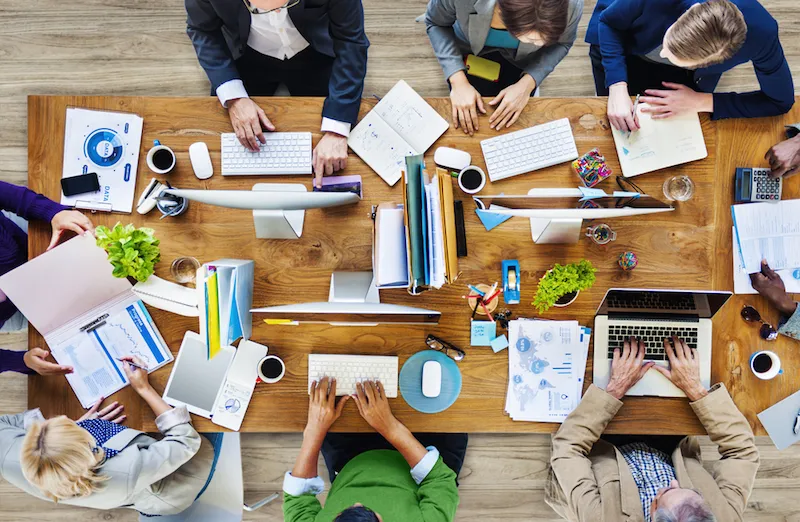 Wednesday is Administrative Professionals Day, which celebrates the admins who serve as the pulse of any office and are pros at making processes run smoothly. But did you know your administrative professionals also save you a ton of money?
Related: 7 Cheap Gift Ideas for Administrative Professionals Day
What Is Administrative Professionals Day?
Administrative Professionals Day was first honored as a part of Administrative Professionals Week in 1952 by the International Association of Administrative Professionals. This holiday — one of the largest workplace observances outside of employee birthdays and major holidays — was created to celebrate the hard work of office employees.
Though the job of the administrative professional has changed dramatically over the past 60 years thanks to new tools and shifts in organizational culture, admins have remained the center of efficiency in an office setting.
Many people, and even workers in an office, have no idea just how valuable admins are. Not only do they create synergy among workers, but they have the skills and expertise to help a department or entire company save money.
6 Ways Your Administrative Assistant Saves You Money
In honor of Administrative Professionals Day, find out just how amazing your administrative professionals are by examining the ways they save you money.
1. Budgeting and Expense Reports
For many administrative professionals, their top priority is managing the office budget. Whether it's tracking travel expenses to and from meetings or keeping up with magazine subscription payments, the admin is responsible for knowing how much money is being spent daily.
Make Your Money Work Better for You
This role is huge since mismanagement of the budget could result in overspending in just about any area. But in most cases, admins not only meet the challenge by not overspending, they also find ways to cut corners on costs in ways you couldn't imagine.
2. Cheap Travel Deals
When it's time for executives in the office to take business trips, it's up to the administrative assistant to save money on travel costs. For instance, admins seek out the cheapest flights and discount lodging for business class executives. Also, they might be able to sign you up for a credit card travel rewards program that can score the company reduced rates or even free flights.
Having already learned flight guidelines, your admin knows how large your bag should be to help you avoid paying checked bag costs. In all, your office pro is able to make each trip comfortable at a cost that won't hurt your office's budget.
3. Supplies and Furniture
It is your administrative professional's job to provide the office with a boatload of supplies, including pens, office paper, printer cartridges, post-its, paper clips, staplers, letter openers and more. Major items such as chairs and desks go through the admin as well.
Because admins are responsible for maintaining the office budget when ordering supplies, they know all of the tricks to save money, including signing up for rewards programs with top suppliers like Staples and Office Depot. They are also great at finding online discounts for supplies and furniture.
Make Your Money Work Better for You
4. Office Repairs
Another vital issue that offices regularly face is the need for office repairs. Anytime a printer, fax machine, copier or even the refrigerator breaks down, it's up to the admin to find a contractor in town who is not only affordable, but reliable. It's also the admin's job to properly invoice the contractor so the office isn't accidentally overcharged for the service.
5. Meetings, Events and Catering
Every business meeting or company event requires significant input from the office's admin. In addition to sending out meeting requests or event invites, food and beverages must be ordered, music may be required and presentation supplies might need to be rented or purchased. It's up to the admin to find the best deals for everything that goes into these gatherings so that no excess money is spent.
6. Branded Items
Many companies order branded items, like shirts or mugs with the company logo to hand out to employees or potential clients at trade events. Admins are responsible for locating companies that provide the most affordable, high-quality items out there.
Administrative professionals make huge contributions to the businesses they belong to, which is why it takes a special person to fill the role. In a single day, your admin could potentially save you hundreds of dollars through extensive research and innovative decision-making. So if you have yet to show appreciation for your admin's contributions, today is the day to say thank you.
Image: FiveCentNickle.com