Amazon Jobs Aren't Always Worth the Hype — Here's Why
Working at Amazon isn't for everyone.
Elaine Thompson/AP/REX / Shutterstock.com
With two upcoming headquarters in New York City and Arlington, Va., Amazon will begin hiring for thousands of positions in 2019. The Seattle-based tech giant plans to house at least 25,000 employees in each location, so job seekers intrigued by Amazon's culture of fierce competition and breakneck growth will have plenty of opportunities to try their luck in applying.
However, are Amazon jobs good and actually worth the hubbub over the new corporate sites? Working at any company has its pros and cons, and Amazon is no exception. Check out the reasons why you should -- and shouldn't -- spring for that enticing job opening at the popular online retailer.
1/12
PeopleImages / Getty Images
Perk: Collaborate With World-Class Employees
If you manage to land a position with the online retailer, you'll be in the company of first-rate talent. Nearly 1,000 employees at Amazon have written Glassdoor reviews about their exceptionally smart, creative co-workers as of February 2018, according to Business Insider. A finance manager in Seattle called Amazon's employees "the best of the best" that could be hired anywhere.
2/12
Peopleimages / iStock.com
Drawback: The Environment Is Cutthroat
Working with highly competitive, world-class employees can have its disadvantages, especially when your co-workers might not have your best interests at heart. Amazon's aggressive approach apparently isn't limited to the market -- it can be seen as part of the internal culture, too.
"Amazon is built, quite deliberately, to be Darwinian," said a Seattle-based software development manager on Glassdoor.
3/12
RyanJLane / Getty Images
Perk: Earn a Competitive Salary and Benefits
The average salary at Amazon is $100,000 a year, according to PayScale, which means employees can get compensated handsomely at the company. A former warehouse associate in Pennsylvania posted on Glassdoor and complimented the "great starting pay and the ability to get raises very quickly," and a former area manager in Georgia noted that Amazon employee perks "are the best thing about working at Amazon."
4/12
Cecilie_Arcurs / iStock.com
Drawback: Work-Life Balance Is Lacking
Despite the positive comments about compensation, more than 400 reviews complained about the lack of work-life balance in the typical Amazon work schedule, according to Business Insider. In a telling report, Amazon didn't even break the top 100 in Glassdoor's 2018 Best Places to Work -- which was chosen by employees -- although other tech companies such as Facebook and Google ranked among the top 10.
5/12
PeopleImages / iStock.com
Perk: Grow Your Career in a Relentless Culture
Amazon remains innovative by pushing a hungry startup mentality -- or, as founder and CEO Jeff Bezos wrote in a 2017 letter to shareholders, consistently operating as if it were "Day 1." A work culture that rebukes complacency can allow employees to hit milestones and develop their Amazon careers faster compared to traditional companies.
6/12
Nattanon Kanchak / Getty Images/iStockphoto
Drawback: Management Can Lack Empathy
In a controversial 2015 article, The New York Times reported on workers at Amazon who alleged that they had been evaluated unfairly by management due to a variety of personal reasons, such as taking time off for cancer treatment, dealing with a miscarriage or caring for elderly parents.
Jay Carney, the senior vice president for global corporate affairs at Amazon, published a response on Medium criticizing the fact-checking and lack of context in the article, which he said "misrepresented Amazon."
7/12
PeopleImages / Getty Images
Perk: Recruiters Won't Ask About Salary History
In an effort to bridge the pay gap for women and people of color, Amazon banned its recruiters and hiring managers from asking interviewees about their salary history or using certain tools to gain that information, reported BuzzFeed News in January 2018.
Women and people of color are forced to carry lower wages between jobs -- perpetuating pay discrimination -- if their compensation is continually based on previous salaries, according to the National Women's Law Center.
8/12
Ridofranz / Getty Images/iStockphoto
Drawback: Workforce Skews Male and White
The tech giant details its global workforce demographics on its "diversity at Amazon" webpage. Though 40 percent of Amazon's workforce is female, only 26 percent of managers are women. And, 63 percent of managers are white compared to 42 percent of overall workers.
However, Amazon doesn't rate poorly in terms of pay equity -- in 2017, "women earned 101.5 cents for every dollar that men earned in the same jobs, and that minorities earned 100.5 cents for every dollar that white employees earned in the same jobs," according to the company.
Related: Here's the Industry That Pays Women a Staggering 38% Less Than Men
10/12
AP/REX / Shutterstock.com
Drawback: The Company Resists Unionization Efforts
Amazon has traditionally opposed unionization by its warehouse workers and other employees despite multiple attempts over the years, according to the Wall Street Journal. However, the situation could change with the company's acquisition of Whole Foods. In September 2018, discontented employees at the grocery chain renewed efforts to unionize under Amazon due to perceived changes in compensation and corporate culture.
11/12
gorodenkoff / Getty Images/iStockphoto
Perk: Push Boundaries With Cutting-Edge Technology
Employees working Amazon jobs have unparalleled access to data from various tools and applications. Unlike many companies that isolate their research on artificial intelligence, Amazon integrates findings from machine learning throughout the company, according to Forbes. Information and insights are shared across departments; different teams can take advantage of AI technology to help innovate with their respective products.
Looking for Work? The Most Popular Companies in the 50 Biggest US Cities
12/12
Prykhodov / iStock.com
Drawback: Amazon Could Start Tracking Employee Movements
Access to advanced technology can exact its price in other areas -- particularly security and privacy. In early 2018, Amazon got two patents for a wristband tracking system approved, according to The New York Times. The idea was to streamline tasks by monitoring the location of employees' hands relative to inventory bins and providing "haptic feedback," but the wristbands could result in greater surveillance in the workplace if Amazon moves forward with manufacturing them.
Click through to read more about why you shouldn't work for money and what you should work for instead.
More on Jobs
We make money easy. Get weekly email updates, including expert advice to help you Live Richer™.
About the Author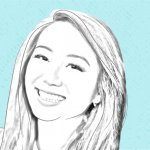 Grace joined the GOBankingRates team in 2017 with an editorial background in print journalism and magazines. Prior to editing and writing for GOBankingRates, Grace pitched books and movies from Renaissance Literary & Talent, a literary agency and management firm representing clients such as the estate of Audrey Hepburn, Kirk Douglas, Goldie Hawn and Heidi Murkoff of the "What to Expect When You're Expecting" series.