How I Became a Real Estate Investor on a $58,000 Salary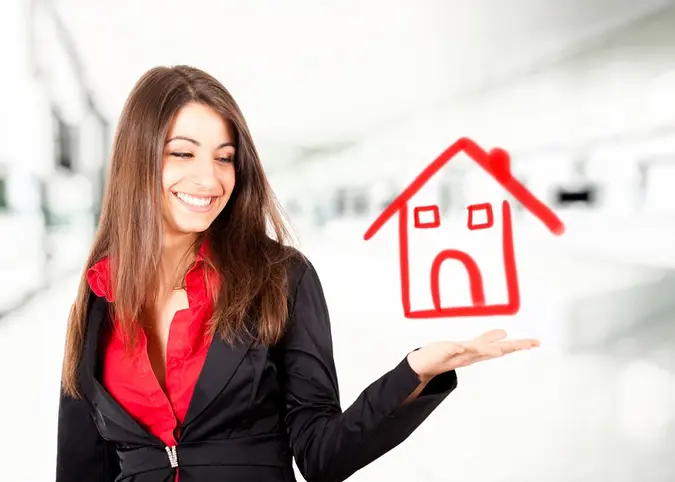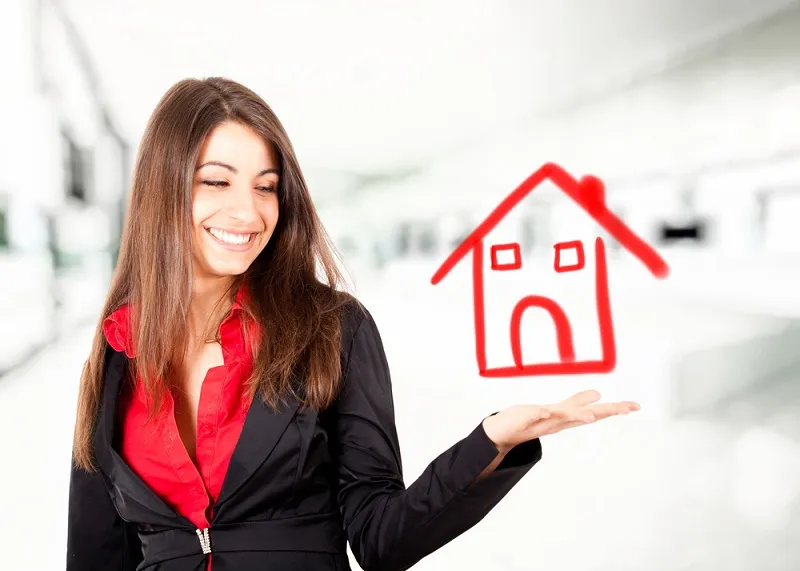 There is no shortage of personal finance experts touting a frugal lifestyle, but just how far can you get ahead just by skipping your daily latte and living like a college student? For one woman, cutting corners got her far enough to own four homes free and clear.
Saving for the American Dream
Janet Laverty is a 39-year-old marketing professional, wife and mother. She also happens to own millions of dollars of real estate. No, she didn't inherit any money, and her family isn't rich — she built her wealth completely from the ground up.
A Canada native who moved to California's booming Silicon Valley in 2000, Laverty said she struggled financially while living in Canada. "When I moved to the United States, I didn't have anything," she said. "I had no credit cards, no family support and no financial partner. I had $8,000 in my pocket. That's it." After the move, Laverty started working for an internet company making $58,000 a year. Immediately, she started saving.
For four years, she saved by cutting her living costs down to the bare essentials. She went without cable, shopped at thrift stores and garage sales, and drank water when she went out with friends. She even skipped drinking caffeinated drinks and other beverages because she does "not see the cost benefit of soda or coffee."
Laverty lived like this until she was able to purchase a four-bedroom, two-bath home for $672,000 in 2004. Although that price might seem cheap compared to some of the more expensive homes in Silicon Valley you will find today, $672,000 was a hefty price tag during that time.
Also, the home needed a lot of work. "The house was a hot mess," said Laverty. "It hadn't been touched since 1970."
Make Your Money Work Better for You
During this time period, Laverty's income increased to $85,000 a year, and she started a side business to bring in residual income. She continued to save and started putting energy into fixing up her new home.
Keep Reading: How I Saved $30,000 for a Home Down Payment in 5 Months
Two years later, her home was in good enough shape to be turned into a rental property, and she also managed to save enough to buy her next home: a two-bedroom, two-bath condo for $550,000. But again, the home was in bad shape. "The owner was good at starting projects but not finishing them," said Laverty. "Half the floors were done, the kitchen was also half done, and the drywall was gone. I lived there and fixed it up for quite some time."
Money-Saving Tips for Home Renovations
Laverty continued the same pattern for the next several years: She would purchase a run-down home, fix it up, turn it into a rental and save enough money to purchase another home until she owned a total of four homes in California. This might seem like an expensive and risky endeavor, but Laverty offered some tips on how homeowners can save a ton on their own home renovations:
Do as much of the work yourself as possible — painting and refinishing floors are easy.
See if you can buy "oops" paint (incorrectly mixed paint) at Home Depot. It usually costs $5 a can.
When sprucing up landscaping, buy half-dead plants on sale and bring them back to life.
Shop garage sales to find gently used or even brand new household items.
If you have to buy new, don't pay full price. Look for stores that are struggling, and go in on a Sunday or close to when their rent is due. And always offer to pay cash for a better deal.
Make Your Money Work Better for You
Laverty also made sure her mortgage payments were always under $1,000 a month, "because you can always rent out two rooms or get a job at a fast food joint if you need to cover it. You have to know that you can somehow make it happen."
Related: Home Renovations That Hurt Your Property's Value
Maintaining a Frugal Lifestyle
During the early 2000s, during the good old days of internet marketing, one of Laverty's side businesses began to bring in a significant amount of extra income. At one point, she operated a website that was bringing in $300 an hour. But instead of spending that money on herself, Laverty used it to pay down her mortgages and continued to live a frugal lifestyle.
This prudent way of thinking has been the cornerstone to her financial success. "Life is unpredictable," she said. "You never know what life will be like. I always worry, but it keeps me motivated. I want to make sure I can handle emergencies, and I never assume I have a cushion."
Even when she got married three years ago, Laverty maintained a simple and frugal lifestyle. For her wedding, she bought a $250 wedding dress off the sale rack, found a couple of $2 veils on eBay and used coupons to score $3 shoes at DSW. That's right – her wedding shoes cost $3.
She and her husband also keep their finances totally separate. Calling him "the spender in the family," Laverty explained they "indulge in different things," and she prefers to stay in control of her own finances. "He likes new cars, and I hold onto them and drive them into the ground," she said. "I refused to even drive my husband's car until he paid it off. That's how serious I am about not taking on any debt."
Make Your Money Work Better for You
Creating Her Own Safety Net
Now, Laverty has plenty of money in the bank and a steady stream of income from her properties, but she still works part time and refuses to take out a loan or even use a credit card. "Not having a credit card hasn't stopped me from anything in life – buying a car or a house," she said."I only use an ATM card. Not using credit means I know exactly how much I have and how much I can spend."
Laverty also hasn't let go of the fear that she could lose it all. She said, "I have been rich, and I have been poor, but I'm used to going without. It's so ingrained it me I don't even think about it."
Still, she learned a lot from having little money. In fact, she believes that helped her become successful. "I've never had a safety net or someone to catch me — everyone should go through that in life," said Laverty. "It made me who I am today."