Charlie Chang: Make $1,000 a Day With These 5 AI Side Hustles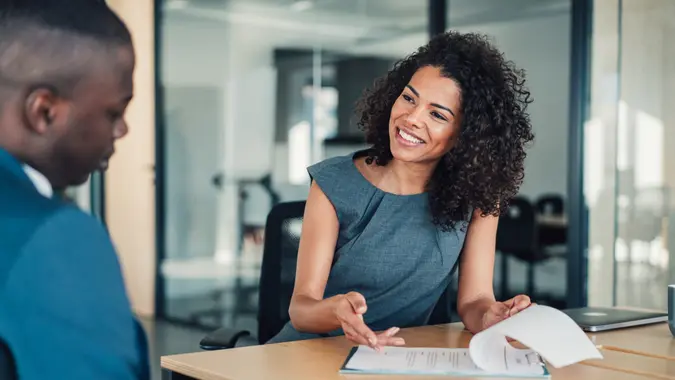 VioletaStoimenova / Getty Images
In this highly digital age, artificial intelligence (AI) is no longer the stuff of science fiction. It's a tool available to everyone, and it can be leveraged to generate serious income from home. Financial expert Charlie Chang revealed five AI side hustles that could potentially add $1,000 or more to your daily income.
1. Resume Creation Services
Resumes are the golden ticket to job interviews, and everyone is constantly looking to polish theirs. By using AI, such as ChatGPT, you can optimize resume creation to be efficient and highly effective, according to Chang during an episode of his show. You simply input the client's details, and the AI drafts a professional-looking resume. Market this service on platforms like LinkedIn or Fiverr, and you could see significant returns with the right strategy.
2. AI Automation Agency
Businesses are always on the hunt for efficiency. By starting an AI automation agency, you can assist businesses with integrating AI tools that streamline their operations. From note-taking apps like Fireflies to content creation with Jasper AI, your agency can save businesses time and money, which in turn, can be quite profitable for you.
3. Affiliate Marketing Blog
Affiliate marketing has been a buzzword for some time now. However, with AI, it's getting a facelift. Use AI-driven website builders and content creators to set up a blog that runs on affiliate marketing. By producing consistent and quality content, you can establish a passive income stream that could snowball into substantial earnings.
4. AI-Created Vinyl Stickers
Car decals are a niche market where passion meets profit. Using AI tools like Mid Journey, you can create unique designs that resonate with specific audiences. Whether it's pet lovers or EV enthusiasts, by targeting the right niche and using platforms like Etsy, this e-commerce venture could rev up your bank balance.
Make Your Money Work Better for You
5. Social Media Content Services
Many entrepreneurs are too busy to manage their social media profiles. Offer a service that uses AI tools to generate compelling content for platforms like Twitter and LinkedIn. With a few high-paying clients, this side hustle could easily net you $1,000 a day.
The Takeaway
AI is redefining the side hustle. With the right blend of technology and entrepreneurial spirit, these side hustles could just be the beginning of your financial transformation. Get started, stay consistent, and watch the AI magic happen.
Editor's note: This article was produced via automated technology and then fine-tuned and verified for accuracy by a member of GOBankingRates' editorial team.
More From GOBankingRates