Companies That Let You Work From Anywhere
Extend your work-from-home past the pandemic with these jobs.
1/18
Rido / Shutterstock.com
Achieve Test Prep
Achieve Test Prep was identified by Flexjobs as one of the companies that commonly hire for work-from-anywhere jobs. The company offers tutoring and live online classes to help people get college credits through Credit-by-Examination. Achieve Test Prep's 100% work-from-home positions range from customer service representatives to engineers to instructors.
Binance
Binance is a bitcoin exchange that offers the option to work remotely for many roles. The company is currently hiring for business development, communications and engineering positions, as well as positions across a number of other categories.
Be Aware: Common Ways Smart People Lose Their Jobs
3/18
lechatnoir / Getty Images/iStockphoto
Cactus Communications
Cactus Communications specializes in academic and medical writing and editing. Although the company is based in India, it offers full-time, work-from-home editing jobs that can be done from anywhere.
Chainlink Labs
Chainlink specializes in Smart Contracts, a form of digital agreement. The company is hiring for roles in engineering, business development, marketing, operations and more. Chainlink allows you to work from anywhere and create your own work schedule.
Important: 6 Career Mistakes To Avoid During an Economic Downturn
5/18
jacoblund / Getty Images/iStockphoto
Coalition Technologies
Coalition Technologies is a Los Angeles-based web design firm with a fully remote team. Coalition is hiring for positions in a number of specialties, including marketing, design and sales.
6/18
fizkes / Getty Images/iStockphoto
Day Translations
You don't need to speak another language to get a work-from-home job at Day Translations. Although the fully remote company specializes in translation services, it is hiring across a number of fields, including app development, business development and social media management.
Other Options: 7 Bizarre Ways People Earn a Living
Elastic
Elastic is a search solutions company that counts Netflix, Uber and Slack as its clients. Many of its roles offer flexibility around schedule and location, although some do require you to go into an office. Elastic currently has openings in field operations, engineering, marketing, finance, IT, operations, services, legal and human resources.
See: 25 Companies Laying Off the Most People Thanks to Coronavirus
8/18
skynesher / Getty Images
Incsub
Incsub specializes in developing products for WordPress. The company is based in Melbourne, Australia, but most of its positions are fully remote. Current remote positions include theme developer, UI/UX designer and sales enthusiast.
Kraken
Ninety percent of employees at Kraken, a bitcoin exchange, work remotely.
"We are highly results-focused vs. time-focused. We want you to work when and how you need to keep you at your most proactive," the company states on its site.
Kraken is currently hiring for a number of role types including client services, engineering, finance and product.
10/18
Django / Getty Images
11/18
PeopleImages / Getty Images
Modus Create
Modus Create is a consulting firm that assists brands with their product strategy, product design/build and user experience. Although the company has four corporate offices, it is a "fully distributed organization" that hires people all over the world. It is currently hiring engineers, recruiters and analysts.
12/18
katleho Seisa / Getty Images
Protocol Labs
Protocol Labs is an open-source R&D lab with a global, remote workforce. There is no central office and employees can work from anywhere in the world. Protocol Labs is currently hiring for enablement, project-based and research roles.
Find Out: 9 of the Most Secure Jobs in America
13/18
chrisdorney / Shutterstock.com
Quora
Popular Q&A platform Quora announced in June that it was going to be a "remote-first" company: "All of our positions can be performed remotely from anywhere in the world," the company stated. However, because many roles require collaboration, most employees will need to be available from 9 a.m. to 3 p.m. PST.
Quora is currently hiring for positions in data science, design, engineering, product management and sales.
14/18
Doucefleur / Getty Images/iStockphoto
Time Doctor
Time Doctor is a time and productivity tracker for remote teams, so it makes sense that the company's own team is fully remote. Time Doctor now has employees in 31 countries and is currently hiring content marketers, engineers and customer service representatives.
Toptal
Toptal is a freelance talent company, and according to its site, it is the largest fully remote company globally with over 600 core team members in over 70 countries. Toptal has open positions in product, engineering, marketing, talent operations, design and more.
Keep Reading: 30 Jobs That Will Soon Be Gone for Good
16/18
NickyLloyd / Getty Images
Trafilea
E-commerce group Trafilea has a fully remote workforce and offers perks including paid access to co-working spaces and a technology stipend. Available jobs include video producer, data engineer and product designer.
17/18
katleho Seisa / Getty Images
Ulatus
Ulatus is a translation service that is currently hiring for freelance, online translators.
18/18
blackCAT / Getty Images
Upstack
Upstack helps companies scale their teams quickly using specially designed software. It is currently hiring engineers to work across a number of fully remote roles.
More From GOBankingRates
Photos are for representational purposes only.
About the Author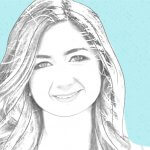 Gabrielle joined GOBankingRates in 2017 and brings with her a decade of experience in the journalism industry. Before joining the team, she was a staff writer-reporter for People Magazine and People.com. Her work has also appeared on E! Online, Us Weekly, Patch, Sweety High and Discover Los Angeles, and she has been featured on "Good Morning America" as a celebrity news expert.