11 Employee Benefits to Get Amped About
monkeybusinessimages / iStock.com
Ranging from a discount on your gym membership to free college tuition, your employee benefits can turn an average-paying job into a highly desirable position. And many companies are willing to offer superior employee benefits to secure the best workers. So, if all you're hoping for from your next job is a solid medical plan, you might want to set your sights a little higher.
For the past 20 years, the Society for Human Resource Management (SHRM) has been surveying businesses to track employee benefits trends and offer companies advice on how to attract top talent. If you're on the hunt for a new job, check out these 11 employee benefits from the 2016 report, and add them to your checklist of what to look for in your future employer.
1/11
Pears2295 / iStock.com
401k Retirement Savings Plan
Few things are more important than your family's security. With that in mind, it's no surprise that retirement savings plans like the 401k are among the most common benefits offered by employers, according to the SHRM survey. Referring to plans that let you save and invest a portion of your pre-tax income, these benefits provide an even greater advantage if the employer matches some or all of your contribution.
According to Evren Esen, director of workforce analytics at SHRM, 90 percent of the businesses surveyed in 2016 offered 401k plans, while 74 percent provided at least some matching -- that's free money in your bank account.
2/11
Rawpixel.com / Shutterstock.com
Pension Plan
A defined benefit pension plan differs from a 401k in that an employer assumes some degree of risk by agreeing to pay the pension benefit regardless of how the fund performs. The amount a worker receives in retirement depends on factors like age and length of service.
Said Esen, most pension plans are found in government agencies. In fact, only 25 percent of the businesses surveyed offered this coveted benefit in 2016, so if you're lucky enough to work for an employer that provides a pension, give a little cheer.
3/11
Dmytro Zinkevych / Shutterstock.com
Paid Maternity and Paternity Leave
It's no secret that working full time while caring for a new baby can be challenging. Fortunately for many new parents, the number of companies offering parental leave is on the rise. In 2016, 26 percent of employers offered maternity leave compared to just 16 percent of companies in 2012. And paid paternity leave went up 5 percentage points, from 16 percent of employers in 2012 to 21 percent this past year.
According to the study, 63 percent of employees said that paid time off was very important to job satisfaction.
4/11
antoniodiaz / Shutterstock.com
Gym Membership Reimbursement
With StatisticBrain.com reporting the average cost of a gym membership as $58 per month, businesses that subsidize or reimburse employees for fitness expenses likely enjoy happier employees -- and maybe even healthier ones.
Some employers even go a step further by hosting fitness centers on site. Twenty-six percent of the businesses surveyed offered on-site gyms, while 28 percent provided some gym fee reimbursement. That's something worth jumping up and down about.
5/11
Soloviova Liudmyla / iStock.com
Paid Vacation
According to the Bureau of Labor Statistics, paid vacation time accounts for 3.4 percent of an employee's total compensation, when offered by a private company. In light of this cost, it's all the more impressive that 46 percent of the companies surveyed offered paid vacations through standalone plans.
Moreover, 20 percent of companies provide cash-out options whereby employees can get money back for some of their unused vacations hours. Save that extra cash for a future trip.
6/11
kupicoo / iStock.com
Health Insurance
It probably comes as no surprise that health insurance is the most expensive benefit offered by employees in the survey. The cost for private companies is 8.3 percent of total compensation, according to the Bureau of Labor Statistics.
Despite the high price tag, 94 percent of the employers in the study offered the benefit in 2016. And while most organizations (84 percent) required full-time employees to share the cost of healthcare, 15 percent paid the benefit in full. That's a pretty nice bonus.
Related: 10 Best and Worst States for Health Insurance Costs
7/11
Jakub Zak / Shutterstock.com
Telecommuting
According to the SHRM study, a majority of employees said that having the flexibility to balance work and life was crucial. And with the 2015 Citi ThankYou Premier Commuter Index reporting that the average American worker spends $2,600 a year commuting to work, telecommuting can be both convenient and cost effective.
Said Essen, telecommuting has seen a threefold increase in the past two decades due in part to technological advances that make it easier for people to work from home. While a mere 20 percent of businesses offered some form of the benefit in 1996, 60 percent of companies allowed telecommuting in 2016. The ability to work in your pajamas might not be your most lucrative employee benefit, but it's a pretty nice one.
Frequent Flyer and Hotel Points
If you've ever signed up for a credit card rewards program, you know how valuable frequent flyer and hotel points can be. According to the travel website ValuePenguin, the average American airline budget for a family vacation is currently $3,304. Moreover, American vacationers spend 44 percent of their vacation dollars getting to, from and around their destinations.
Free miles from company credit cards enable employees to travel with their friends and loved ones for less, and American workers have a good shot at scoring this benefit. According to the SHRM study, 67 percent of businesses offer the frequent flyer benefit, and 68 percent provide hotel points. Getting a discount on an executive suite courtesy of your employee benefits can certainly make you feel like a boss.
9/11
monkeybusinessimages / iStock.com
Travel Per Diem and Meal Reimbursement
Traveling for work can get expensive, even if your company is covering the flights and hotel. From eating at local hotspots to hitting the hotel mini-bar, seemingly small purchases can add up fast. Landing a job at a company that offers a good per diem is something worth celebrating.
According to the SHRM, the number of companies offering meal reimbursement and other travel benefits rose by 11 percent in the past four years to 76 percent. And 11 percent of companies even cover mini-bar purchases. If you're curious about how your company stacks up to the competition, note that the government sets its per diem for federal employees at $142 per day -- $91 for lodging and $51 for food and incidentals.
10/11
Syda Productions / Shutterstock.com
Free Coffee, Snacks and Drinks
Coffee lovers rejoice: 78 percent of companies now offer free java, while 20 percent provide complimentary snacks and other drinks, according to the SHRM.
For many employees, coffee is crucial for surviving the daily grind. And if you're financing your own Starbucks habit, you know that the cost of a daily caffeine infusion can add up. If your company offers this delicious benefit, consider yourself lucky.
11/11
Monkey Business Images / Shutterstock.com
Educational Assistance
The average four-year public college charges $9,000 a year in tuition and fees, according to The College Board. Hence, tuition reimbursement is a standout employee benefit, and it's more common than you might think. Fifty-five percent of companies surveyed offered undergraduate tuition assistance, while 52 percent provided assistance with graduate school.
While the average reimbursement for tuition and other expenses was just $4,442 per employee, the long-term benefits for workers can be significant. According to the Bureau of Labor Statistics, workers with college degrees make $459 more a week than those with only high school degrees.
Four percent of companies even offer help with student loan repayment, so check out your employee handbook to make sure you aren't missing out on big savings in the new year.
Related: 15 Steps to Paying Off Your Student Loans
About the Author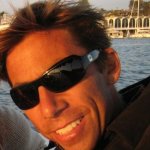 Terence Loose is an award-winning freelance writer who writes about everything from travel and sport to fitness and finance. He is a Hawaii-based writer who has covered a broad range of topics during his 20-plus-year career, from finance and education to travel and celebrity. He is a former editor for both Movieline and COAST Magazines and his work has appeared in publications as diverse as COAST, Riviera and Movieline to the L.A. Times Magazine and Orange County Register.