Gender Wage Gap Is Narrowing Among Gen Z: Is This Generation Poised for Equal Pay?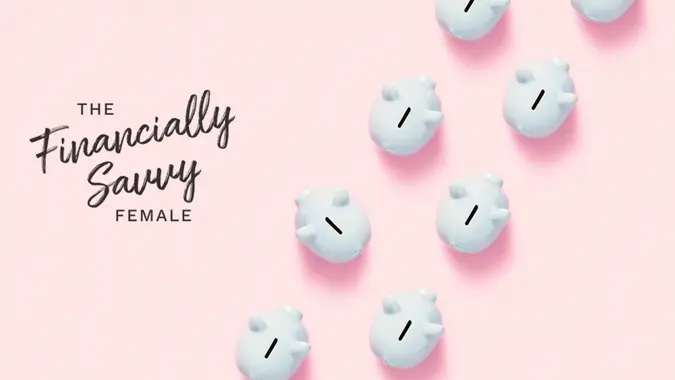 TARIK KIZILKAYA / iStock.com
The gender pay gap has barely narrowed in two decades, a recent Pew Research Center analysis found. In 2002, women earned 80% of what men earned and in 2022, they earned 82% of what men earned.
While these stats may be disheartening, there is one glimmer of hope — the wage gap has been narrowing significantly among young workers. The analysis found that among older Gen Z and younger millennial workers — those ages 25 to 34 — women currently earn 92% of what men earn. That marks a 6% increase since 2002 and an 18% increase since 1982.
Here's a look at some of the possible reasons behind the narrowing of the gap among this demographic, plus, expert predictions about the future of gender pay parity among Gen Z.
How Younger Workers Are Narrowing the Gender Pay Gap
Mark Beal, a Gen Z expert and faculty member at the School of Communication and Information at Rutgers University, believes that the changing work environment has been a major factor in narrowing the pay gap.
"Since the arrival of the pandemic in 2020, the workplace has transformed significantly," he said. "There has been a convergence of the arrival of Gen Z employees, a transition to remote and hybrid work, the prioritization of diversity and inclusion, and a focus on pay equity."
Make Your Money Work Better for You
All of these factors combined could lead to a better chance for equal pay for younger employees.
Will Gen Z Close the Gender Pay Gap?
Beal believes that Gen Z will come close to reaching pay parity within the next decade, as more members of this generation enter the workforce.
"Gen Z is bringing to the workplace an unmatched entrepreneurial mindset, and they are seeking to work for employers that are purposeful — and that purpose includes pay equity," he said. "Gen Z will not settle. If they don't believe they are being compensated fairly, they will identify employers who recognize the measurable business-building value that Gen Z is confident they will deliver."
Tracy Bell, CFA, director of equity strategies at First Horizon Bank, does not have as optimistic of a view.
"Gen Z is early in their career and at this stage, the pay gaps among all workers tend to be less," she said. "But for women, the wage gap tends to increase just as they are gaining the experience needed to make larger career strides."
Bell notes that because women often bear the burden of child care and other caregiving responsibilities, it will be difficult for them to reach pay parity, regardless of which generation they belong to.
Make Your Money Work Better for You
"Even though women now earn more than 50% of college degrees, the impact of their child-bearing years on career and lifetime career earnings remains a factor," she said. "While employers are more supportive today versus in the past, the responsibilities of child care that fall disproportionately on women remains a persistent factor in explaining the wage gap. Child care through day care options remain extremely expensive, so many families have little choice but to have one parent stay home to care for children, and this person has historically been the mother. Gen Z is just now entering the workforce, and Gen Z women have yet to reach this point in their careers. It will be interesting to see if Gen Z is able to change this trend."
Another factor that could lead to a persistent pay disparity is that women tend to hold lower-paying jobs.
"Women still lag behind in STEM fields, which tend to be higher paying," Bell said.
More From GOBankingRates