Goodbye Non-Compete Clause? FTC Reveals Plans to Shut Down Practice That Limits Ability to Work for Competitors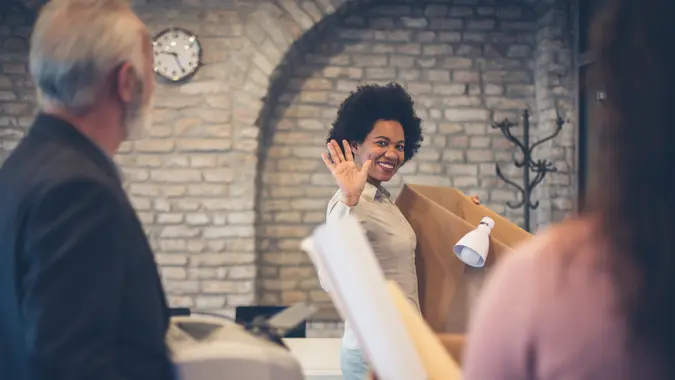 Mladen Zivkovic / Getty Images/iStockphoto
The U.S. Federal Trade Commission has proposed a rule that would ban companies from entering or attempting to enter a non-compete agreement with a worker. The rule banning non-compete clauses in contracts would apply to independent contractors or gig workers as well as W-2 employees.
In the growing gig economy era, which saw roughly 70 million people in the U.S. take on 1099 contractor jobs in 2022, this rule can help entrepreneurs and W-2 employees, alike.
The rule, if passed, could be "months away, if not longer," from going into effect, Yahoo News reported. But, if it passes, it could drive wages up by roughly $300 billion per year and expand career opportunities for 30 million Americans, according to the FTC press release issued Thursday, Jan. 5.
Currently, a non-compete contract can prohibit employees or contractors from working for a competitor while they are working for a specific company or for a period of time after they stop working for that company. In some cases, the non-compete clause of a contract can prohibit professionals from working in an entire industry while they are working for or after they have left a company. This can be especially limiting for independent contractors and entrepreneurs but also prevents W-2 workers from seeking better opportunities.
"The freedom to change jobs is core to economic liberty and to a competitive, thriving economy," said FTC Chair Lina M. Khan in the press release. "Noncompetes block workers from freely switching jobs, depriving them of higher wages and better working conditions, and depriving businesses of a talent pool that they need to build and expand. By ending this practice, the FTC's proposed rule would promote greater dynamism, innovation, and healthy competition."
Make Your Money Work Better for You
The rule would not just make it illegal for employers to enter or attempt to enter into a non-compete with an employee or contractor, it would also rescind existing non-competes and inform workers and former workers that the clause is no longer applicable.
The rule would also stop companies from requiring workers to reimburse funds provided for training if they leave the company before a specified amount of time. Training repayment would be banned if "not reasonably related to the costs the employer incurred for training," Yahoo News reported.
Currently, the FTC voted 3-to-1 to publish the rule and it is now open to the public to submit comments.
More From GOBankingRates