How Long It Takes To Find a Job in 2023 (and 5 Ways To Get It Done Faster)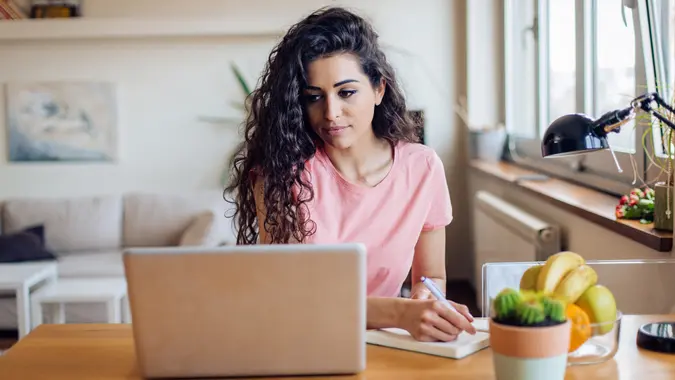 RgStudio / Getty Images
Whether you're a new college grad or a professional looking to change jobs, you'll likely face a longer job hunt than in the height of the Great Resignation. The U.S. Bureau of Labor Statistics found that the average period of unemployment in August 2023 was 20.4 weeks — or almost five months. And around 20% of people stayed unemployed for at least 27 weeks.
As the Federal Reserve hiked interest rates several times, some companies laid off workers or pulled back on hiring in preparation for a potential downturn. Plus, there are more people seeking work now, increasing your competition for each job opportunity.
To land a job faster, you'll need to strategize and understand the current job market. Here are five ways you can give yourself an advantage.
1. Prioritize Networking
If you mainly just apply on job boards, it's hard to stand out to potential employers and get your application picked for an interview. It also makes it easy to miss out on the many job opportunities that companies don't post publicly. Instead, you want to form personal connections with other professionals who either do the hiring or can refer you.
Let your existing social network know you're looking for a job, and ask them to introduce you to anybody who might have an opportunity for you. You can also research companies and employees on LinkedIn and send introduction messages to people in hiring positions. Being active in your community and industry is helpful, too, so consider attending in-person and online networking events.
Make Your Money Work Better for You
2. Be Open to Diverse Opportunities
Although you may have a specific company and role in mind, your job hunt can become difficult if you're too selective. For example, you might only want a software developer role at a famous tech company, but recent layoffs and extreme competition can hurt your odds.
You'll find a job more quickly if you consider other industries and even job titles related to your skills. This could mean searching for software jobs at schools, government agencies and small businesses, or broadening your search to other technology roles. And if you're a college student or recent graduate, look for businesses with special hiring programs.
3. Optimize Your Resume
Not only can a single job post get hundreds of applicants, but companies usually use applicant tracking systems that use algorithms to sort out resumes. If your resume doesn't have the right formatting or keywords, you might not get picked for an interview.
Ken Coleman of Ramsey Solutions suggests using a clear and simple resume format and customizing your resume with each application. Look for keywords in the job post and incorporate those when you detail your skills, experience and credentials. If you need guidance, you can even prompt ChatGPT to customize your resume.
4. Master Your Interviewing Technique
Once you get an interview, you need to sell yourself well enough to be picked over your competition. This will require making a good first impression and showing how your skills and experience make you the best choice. Researching the company and having specific examples of your accomplishments will help with this.
Doing mock interviews is a great way to get feedback and improve your interviewing skills. Job centers and universities often offer them, but you can use a family member or friend. It also helps to practice interviewing in different formats because video interviews have become common, especially for earlier rounds.
Make Your Money Work Better for You
5. Upskill To Make Yourself Competitive
While you wait to land your next role, use your free time to research in-demand skills in your field. These could include specific tech tools or broader skills such as project management. Browsing job posts is a good way to do this, but you can also check career and education sites.
Once you know where you fall short, look for online classes and videos that can help you upskill. To get more practice, you can do projects to add to a portfolio and show during your interviews.
More From GOBankingRates