How To Embrace Your New Reality When Moving to a Lower-Paying Job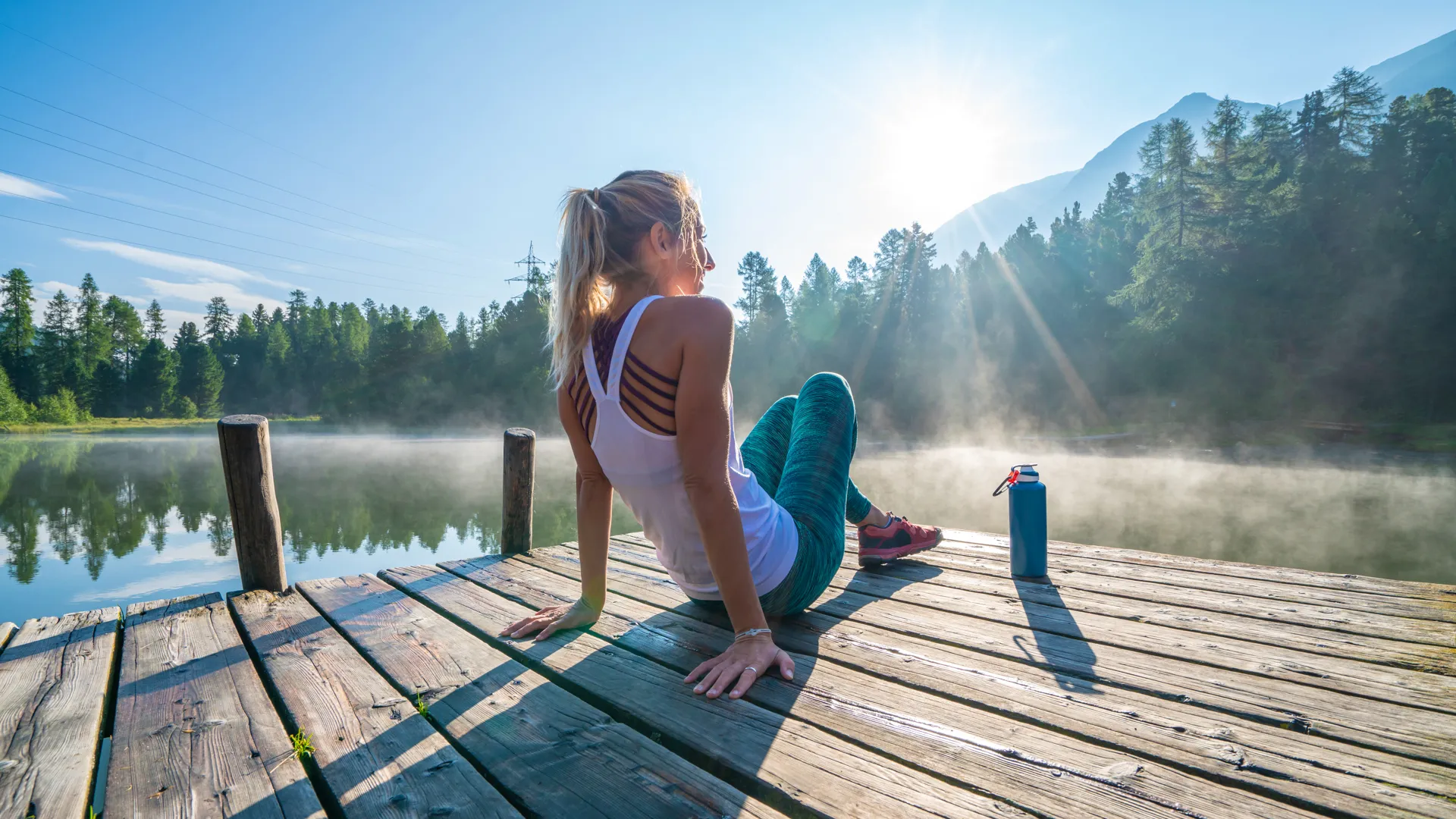 Focus on What You Can Control
"Having to readjust your mindset and your budget is less about finding 'new money' and more about making your dollars work for you," said Emily Koochel, PhD, senior financial planning education consultant at eMoney Advisor.
This means finding a budgeting plan that works for you, whether that's the 50/30/20 budget or a different breakdown that's more feasible. If you use this rule, 50% of your income is directed toward necessities, 30% toward disposable income and 20% toward savings.
"The financial planning group at eMoney recommends the 50/15/5 rule," Koochel said. This may be more achievable for you if you need some more wiggle room based on your new income.
Take the Guesswork Out of Your Spending
It can be easy to feel overwhelmed or stressed out when you don't actually know how much you are spending.
"People tend to do a lot of 'mental budgeting,' especially with spending on items such as food," Koochel said. "Operating from what you think you spend rather than what you actually spend can consequently impact your budget."
Once you have a clear picture of your spending habits, it's easier to see where you can cut back to still live happily on your new salary.
"Look at reducing or eliminating unnecessary expenses and discretionary spending," Koochel said. "One area often overlooked is automated subscriptions. There are several free apps that can help identify these subscriptions — and cancel what you don't need."
Make Your Money Work Better for You
Ditch Unnecessary Expenses ASAP
It may be tempting to cut out your "nice-to-haves" that you can no longer afford one at a time, but it's better to just rip the band-aid off, so to speak.
"To maximize happiness, don't slowly cut these expenses one at a time. It's best to make the reductions in expenses all at once," said Margaret Bolton, senior behavioral researcher at Common Cents Lab. "While it will feel painful initially, studies indicate that we adapt to our new circumstances and our happiness rebounds, a phenomenon known as hedonic adaptation. Cutting expenses slowly across time will only prolong how bad we feel about the change in circumstances."
What Are Variable Expenses? How They Affect Your Budget and How You Can Reduce Them
Find Small Ways To Reduce Your Necessary Expenses
You don't have to overhaul your life to cut down on how much you spend on necessities. Making small changes can save you meaningful money that will make it easier to live on your new budget.
"Determine if there is any room for reduction in fixed spending categories," said Cassandra Kirby, CFP, partner, COO, CCO and private wealth advisor at Braun-Bostich & Associates. "Can you reduce spending on food by pre-planning meals and/or purchasing items on sale, or shopping at lower-cost providers? Can you contact your insurance providers to ask if there is any way can you save on premiums?"
Look Into Other Benefits Provided By Your Job
Even if your new job pays you less, you may now have access to benefits you didn't have previously. Be sure to take advantage of all of the employer-provided benefits that are available to you.
"If you have a 401(k) or retirement plan sponsored by your employer, you may have access to financial tools or apps that can help with saving and budgeting," Koochel said. "Also, consider reaching out to your retirement plan advisor for guidance."
Learn: 27 Best Strategies To Get the Most Out of Your 401(k)
Change Your Money Mindset
You may have to rethink how your income correlates to your wants and what makes you feel fulfilled.
"When building wealth, a client will need to evaluate if their wants fit their income or if they can make their income fit their wants," said Chris Moran, managing principal and advisor at SAVVI Wealth Partners. "The best approach is to do both. Have an abundance mindset and realize that a reduced income may unlock hidden benefits, such as improved relationships and new perspectives on life."
Make Your Money Work Better for You
Invest in Yourself
Even if money is tight, you should continue to invest in yourself.
"The greatest asset a person has is themselves, so at any point in your life, investment in knowledge, skills or personal development will always produce an improved life outcome," Moran said.
Plus, there are many courses you can take online and books you can read for free, so investing in yourself doesn't have to take a bite out of your now-smaller budget.
More From GOBankingRates