How Your Old Company Can Haunt Your Wallet Long After You Leave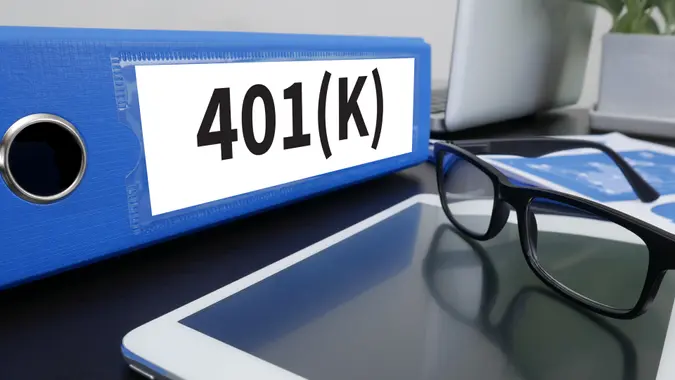 ©Shutterstock.com
A job's impact on your financial life is about more than just your salary and benefits — and negative repercussions can follow you to your next company and beyond.
Check Out: 10 Best Cash Advance Apps That Cover You Until Payday
Learn: How To Build Your Savings From Scratch
Even if you don't know it at the time, your decisions and your company's policies can nibble at your wallet long after you've moved on in your career.
Here's how.
An Old Non-Compete Agreement Can Handcuff Your Career
Some employers include clauses in their contracts that protect them by restricting their employees and limiting their future options. If you signed one, you might have unwittingly hobbled your ability to reach your potential.
"One way your former company can haunt your wallet is through non-compete agreements that restrict your ability to work in the same industry or geographic area, potentially limiting your earning potential," said Dominique Vatin, CPRW with Resume Genius. "If you're interested in working in the same industry, they can hinder your job prospects and bargaining power for future positions."
Make Your Money Work Better for You
Take Our Poll: What Are You Worth to Your Company?
Unrealized income at a new job that never came to fruition is only one way these contractual stipulations can drain your resources down the line.
"If you violate a non-compete agreement, you may face legal consequences, including financial penalties and potential lawsuits," said Kimberley Tyler-Smith, an executive at the career tech platform Resume Worded. "These financial obligations can significantly impact your wallet, as you may be forced to pay hefty fines or legal fees. Therefore, it is crucial to thoroughly review and understand the terms of any non-compete agreements before signing them, and seek legal advice, if necessary, to mitigate the potential financial consequences in the future."
What You Do — or Don't Do — With Your 401(k) Could Cost You
Whether you quit or get fired, you have a few options for what to do with your old job's retirement plan. Many providers let you roll over your old account into your new job's 401(k). You also could roll it over into an IRA if you're leaving the workforce or your new company doesn't offer retirement benefits.
Or you could just leave it where it is with your former employer, which opens the door to neglecting your nest egg.  
Make Your Money Work Better for You
"Unmanaged 401(k) plans can incur fees and cause missed growth opportunities if not properly rolled over or transferred," said Kal Dimitrov, HR and resume expert at Enhancv.
Things get even more complicated if your benefits package included an ownership stake.
"Stock options or equity in a previous company can also have implications," Dimitrov said. "Their value might fluctuate, impacting your net worth and, potentially, your tax liability."
Settling for Lousy Pay Leads to More Lousy Pay
Failure to bargain for higher starting pay at your first job sets a low standard that can lead to much lower lifetime earnings.
"One thing that contributes to income inequality is employees being too shy to negotiate salaries early in their careers," said Mandy Steinhardt, career coach and founder of Mandy Steinhardt Coaching. "This often leads to a lower salary of 30% or more than peers who negotiate from the beginning. Each subsequent raise and role jump tends to get you an increase in relation to your previous salary."
Improper Withholdings Make for Unpleasant Tax Surprises
Even if your current employer gets your tax withholdings right, the IRS will want to have a word with you next spring if your former company did not — or if you requested for too little to be withheld at your old job.
Make Your Money Work Better for You
"Not selecting the correct withholdings when you complete your W-4 can haunt you for years if it puts you in debt in April when taxes are due," Steinhardt said. "You may be subject to underpayment penalties."
Your Performance and Attitude Could Have the Biggest Impact of All
It's never been easier for hiring managers to quietly reach out to your former colleagues, bosses or subordinates — and the good ones do. If you mailed it in at your last job or contributed to a toxic environment, don't be surprised if you don't get called back for a second interview during your next job hunt.
"A poor working attitude or lack of respect for your colleagues can become a bad reputation that follows you around to future jobs or even prevents you from getting the next one," Steinhardt said. "Word travels fast. All it takes is an action that lacks integrity or being disrespectful to the wrong person, to start your reputation off on the wrong foot. So don't make a bad reputation for yourself that will put you in the crosshairs in your industry when it comes time for you to interview for your next position. You never know who you will run into at future employers."
Make Your Money Work Better for You
More From GOBankingRates
Make Your Money Work Better for You