22 Industries That Pay Less (and More) Than They Did 10 Years Ago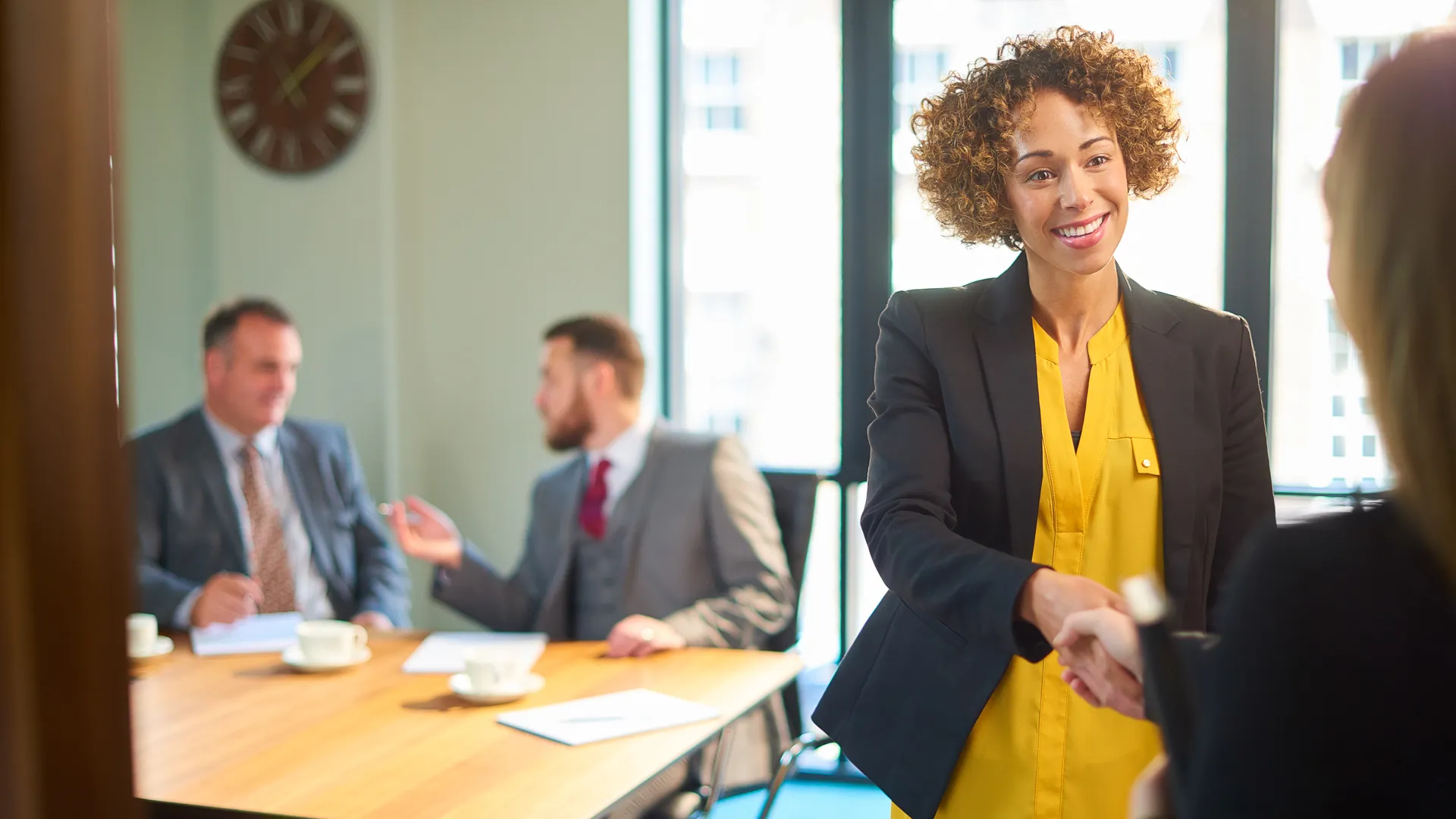 Are you considering switching careers? Before you do, check out the direction your industry is heading. Learning about future prospects can keep you from making a time-consuming — and costly — job-change mistake, and help you zero in on the best industries.
The best way to consider the future is to look at the past and compare it to the present. That way, you'll know how far things have come, and where they might be going. The USAFacts website has published an annual report that offers a fascinating glimpse into which jobs and industries have grown over a decade, and which have contracted.
GOBankingRates rounded up a list of industries that are paying either more, or less, now than in the past. Learn about these industries so you'll make smart decisions when changing careers.
Make Your Money Work Better for You
Industries That Pay Less
Some professions pay less than they did a decade ago — in some cases, much less. Automation is a common denominator in many of these professions. Perhaps robots are beginning to replace workers themselves. Or digitization might simply make certain products and industries less profitable and employable. Click through for eight industries paying less now than they did before.
Sales
2005 pay: $26,872
2015 pay: $25,660
The sales industry — which includes cashier and retail jobs — is going through major changes as consumers switch to shopping via Amazon and other online portals. A 2016 Pew Research Center survey found that 79 percent of Americans had made an online purchase, as opposed to just 22 percent in 2000. As fewer people shop in stores, there is less need for sales representatives to greet customers and walk them through purchasing options.
Spending on some types of goods has also decreased, as consumers shift toward purchasing experiences. That means shoppers are spending money on hotels and airfare rather than furniture, apparel and other tangible goods, according to a report in The Atlantic. The lower demand for cashiers and retail salespeople might partially explain why their wages have declined $1,212 on average over a decade.
Related: Ready to Make More Money? Signs It's Time to Change Jobs
Education, Training and Library
2005 pay: $48,063
2015 pay: $47,220
Wages in the education, training and library sector have declined across the board to the tune of an $843 decrease. Librarians face a particularly daunting challenge going forward. The digitization of archives and other records means there might be less need for librarians in the future. The availability of inexpensive books delivered to a reader's door — or through Amazon's digital library — might result in consumers checking out fewer books from the library.
Make Your Money Work Better for You
Installation, Maintenance and Repair
2005 pay: $43,536
2015 pay: $42,790
The decline of manufacturing and factory jobs in America over the past few decades is well documented. But one ripple effect is less well known: The impact of factory closures on installation, maintenance and repair workers.
The Great Recession hit manufacturing hard. The dwindling number of factories and plants has reduced the number of large facilities in need of significant maintenance, installation and repair work. As Americans cut back on spending during the recession, many likely opted to try their own installation, maintenance and repair work. If their DIY methods proved successful, perhaps they still are doing this work themselves. That might help explain the $746 average annual wage decrease in the sector.
Personal Care and Service
2005 pay: $22,442
2015 pay: $21,850
Personal care and service jobs encompass a wide spectrum of workers, from dermatologists and hairdressers to in-home aides for the elderly and the disabled. Their annual salaries have decreased by $592.
The Great Recession hit some jobs in this sector particularly hard. Casinos took a huge hit during the recession, leaving many casino workers — who are counted in this category — out of work, or willing to work for lower wages.
Life, Physical and Social Science
2005 pay: $62,555
2015 pay: $62,160
Life, physical and social science careers encompass an array of jobs. Jobs in university faculty might be especially responsible for the $395 decrease in average annual income in the sector.
Social scientists — including economists and political scientists — have seen wage decreases and freezes. A flood of people with doctorate degrees are competing for professor jobs, and university positions that once would have been higher-paying tenure track positions are now adjunct, where pay is much lower. You might also consider how location can impact your salary and find out how much teachers make in each state.
Make Your Money Work Better for You
Production
2005 pay: $32,588
2015 pay: $32,250
In light of the decline of manufacturing jobs in America, it is surprising that there has been a decrease of only $338 of average annual wages in the sector over the decade.
Technology and automation have eliminated many manufacturing jobs and decreased the value and wages of human labor. But this bleak news is countered by opportunities and growth in other types of production jobs. For example, the expansion of healthcare under the Affordable Care Act means there are more medical devices needed, and manufacturing of these devices is both in-demand and highly compensated.
Protective Services
2005 pay: $37,868
2015 pay: $37,730
Since many jobs in protective services — like police, transportation security screeners and crossing guards — are government jobs, it makes sense that their earnings are relatively stable, with a decrease of only $138 over the decade.
Private investigative work is one opportunity in the sector for significantly higher wages than the current $37,730 average. The top 10 percent of private detectives and investigators earn more than $87,070 per year, according to the U.S. Bureau of Labor Statistics.
Building and Grounds Cleaning and Maintenance
2005 pay: $23,983
2015 pay: $23,860
Building and grounds cleaning and maintenance jobs have remained relatively low paying throughout the decade, with a decrease of $123 on average. Jobs like landscaping and gardening, janitorial work and housekeeping all fall under this category.
The so-called "gig economy" has resulted in a higher number of underemployed workers or freelancers who supplement their income by performing building and grounds cleaning and maintenance services through platforms such as TaskRabbit and Fiverr, where the lowest bid to perform a service usually wins.
Industries That Pay More
Many jobs and industries are paying more now than they did 10 years ago. For example, the healthcare and technology industries are booming and creating all manner of jobs for professionals. Read on to see 14 industries that will pay you more now than they did before.
Make Your Money Work Better for You
Transportation and Material Moving
2005 pay: $30,039
2015 pay: $30,090
Transportation and material moving encompasses all types of transport, including air, land and sea. Some of these jobs are high-paying — median pay for air traffic controllers and pilots is well into the six figures, reflecting the degree of specialization and training required.
However, workers who move freight and stock will have to adjust to the new economy in which automation helps keep track of material more accurately and efficiently, cutting down on available work. Taxi drivers have also faced competition from ride-sharing services such as Uber and Lyft.
Food Preparation and Serving-Related
2005 pay: $19,504
2015 pay: $19,580
Restaurant workers — including waiters, waitresses, hostesses and dishwashers — make up a significant portion of this category. Federal law states that restaurants can pay wages as low as $2.13 per hour to workers who receive more than $30 in tips per month. If their tips do not bring their take-home pay to at least the federal minimum wage of $7.25 per hour, the restaurant must make up the difference.
See: How Minimum Wage Compares Across America
Despite the modest increase of $76 in average annual salary across the category, working in food preparation and serving is not a lucrative career option for most. One outlier is working as a private chef, a job where median salaries clock in at $61,000 per year, according to PayScale. That's almost triple the salary for the category overall.
Office and Administrative Support
2005 pay: $33,062
2015 pay: $33,200
Encompassing all kinds of administrative duties — from dispatching ambulances and firetrucks to maintaining an executive's calendar and travel schedule — office and administrative support workers are expected to be efficient and organized multitaskers. Although average pay increased $138 over the decade, automation is eliminating many administrative positions.
Online banking and ATMs are replacing bank tellers, virtual assistants are undercutting secretaries' wages, and postal service workers — who make an above-industry-average $56,790 per year — have seen massive layoffs over the last decade as more people take to electronic correspondence. However, high-skilled career executive assistants working for major players in the business and technology industries still can command up to $79,500 per year.
Make Your Money Work Better for You
Healthcare Support
2005 pay: $26,872
2015 pay: $27,040
The 2010 Affordable Care Act expanded healthcare coverage to millions of people, which in turn created more jobs across the healthcare industry. Home health aides, medical equipment preparers, pharmacy aides, nursing assistants and orderlies all have seen an increase in demand for their services, and an average rise in wages of $168.
The Bureau of Labor Statistics projects healthcare support jobs will grow much faster in coming years than jobs in other areas of the economy.
Construction and Extraction
2005 pay: $42,055
2015 pay: $42,280
Significant economic growth in the years since the recession has sparked a boom in construction, with 1.3 million more construction jobs in 2016 than there were in 2011, and average annual pay $225 more than it was in 2005.
Huge numbers of high-rise developments are being built in cities across the country, which is good news for one of the highest-paid segments in the industry: elevator installers and repair technicians, who have a median income of $78,890.
Community and Social Service
2005 pay: $41,703
2015 pay: $42,010
Social workers, career counselors, rehabilitation counselors and mental health counselors are all part of a fast-growing industry projected by the Bureau of Labor Statistics to add more jobs over the next 10 years than the economy at large. The industry has also seen an average pay bump of $307 per year.
The rapid increase in demand for healthcare workers since 2010 has created an opportunity for hospital social workers, who earn an average of $57,000 per year and can make more than $70,390, according to the InnerBody website.
Farming, Fishing and Forestry
2005 pay: $21,228
2015 pay: $21,760
Although workers in farming, fishing and forestry saw an average annual pay increase of $532 over the past decade, the sector is one of the most rapidly shrinking in the country. The Bureau of Labor Statistics estimated that more than 57,000 jobs will be lost in the coming decade, as technological advances such as farm robots that tend crops replace humans. If you're employed by the government, it's also one of the worst-paying government jobs.
If you still want to work in nature, consider becoming a logging worker — also known as a lumberjack — who fells trees to be used in construction projects around the world. Because construction is currently booming, there are still lumberjack jobs to be had. Logging workers can earn more than triple the average salary for the sector. In fact, California tree fellers took home an average of $71,650 in 2011, according to the BLS.
Make Your Money Work Better for You
Arts, Design, Entertainment, Sports and Media
2005 pay: $44,701
2015 pay: $46,160
Workers in these creative, product-oriented fields have seen an average pay increase of $1,459 over the decade. One reason for this might be the advance of digital technology. Creative types have a much larger technology sector to work in now than they did in 2005.
Online publications, apps and other technology companies all have a need for art directors, graphic designers and writers. As a result, those who work in the arts, design, entertainment, sports and media fields the opportunity to accelerate their earnings by hopping on the digitization bandwagon.
Legal
2005 pay: $76,331
2015 pay: $78,170
Lawyers have seen their pay jump an average of $1,839 over the decade, with lawyers working at white-shoe law firms making even greater gains. Associates at one firm in New York saw their base pay jump a whopping 13 percent to $180,000 per year, and other firms followed suit, hoping to lure top law school graduates to work for them, Forbes reported.
But if you're considering a legal career, remember that a significant chunk of your salary will go toward paying off law school loans, unless you can pay for the six-figure cost up front.
Healthcare Practitioners and Technical
2005 pay: $60,164
2015 pay: $62,610
Healthcare salaries have risen $2,446 on average in the past decade, and the trend is only accelerating. A report by Merritt Hawkins, a leading physician recruitment firm, found that many doctors are seeing double-digit percentage pay increases in a single year, with psychiatrists commanding an average of $250,000 per year, general surgeons earning $378,000 and dermatologists raking in $444,000.
Medical technicians make less at a median of $61,070 per year, but demand for their services is only expected to rise as an aging population leads to a need for diagnostic services. So if you're trying to get a bigger salary, this might be the field for you.
Business and Financial Operations
2005 pay: $62,822
2015 pay: $65,710
Workers involved in business and financial operations saw an overall increase of $2,888 in their average annual income over the decade. Several factors contributed to this rise, despite the Great Recession.
For example, regulation increased in response to the financial crisis, which created demand for skilled financial advisors, tax advisors, accountants and auditors. And the growth of finance jobs in traditionally lucrative sectors, such as energy and technology, has been driving up salaries, with average salaries in those sectors at $120,000 and $116,000 per year, respectively, according to a Monster report.
Architecture and Engineering
2005 pay: $73,066
2015 pay: $76,870
Architecture and engineering professionals experienced an average salary increase of $3,804 over the decade, with engineers especially enjoying robust salary gains. Electronics and computer engineers saw a salary bump of 8.31 percent from 2014 to 2015 alone, Forbes reported.
According to a report by the American Society of Mechanical Engineers and the American Society of Civil Engineers, ocean and petroleum engineers are commanding especially high salaries of $137,736 and $130,000, respectively, as new methods for energy extraction and transport are explored and expanded.
Computer and Mathematical
2005 pay: $77,605
2015 pay: $81,430
The breathtaking pace of technology companies' growth and the number of technology companies founded during the decade surely contributed to the $3,825 average annual salary increase computer and mathematical professionals have enjoyed.
Computer scientists, in particular, have an array of high-paying jobs from which to choose. Rasmussen College reported that software applications developers have a median annual salary of $95,510. The Balance reported that the top 10 percent of software systems developers pull in more than $143,300 per year. And Facebook, Snapchat, Twitter and Instagram all require an army of computer scientists to keep their users happy and engaged.
Management
2005 pay: $94,221
2015 pay: $98,560
Managers saw an average increase in annual pay of $4,339 over the decade. One intangible influencing the salary spike is the influx of highly qualified business school graduates entering the marketplace — there are more MBAs now than ever before, Fortune reported. Many business school grads tend to quickly become managers.