Jaspreet Singh: The US Job Market Is Reversing — 3 New Rules for Keeping Your Job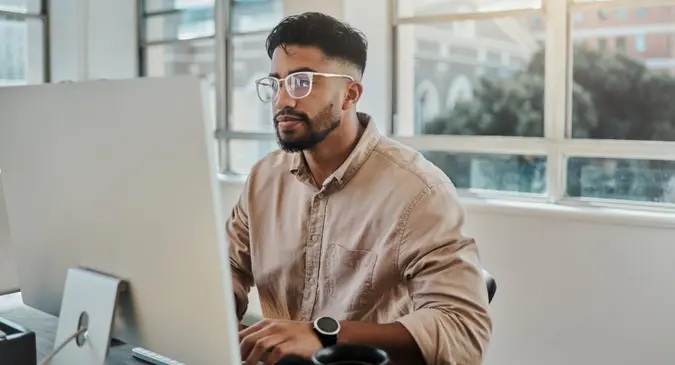 Citing high-interest rates, inflation, and reduced profits, YouTuber Jaspreet Singh recently shared changes in the U.S. job market — and how employees can protect their income and continue building wealth.
"In the last number of years, we've seen power go into the hands of employees, because everyone had a lot of money," Singh explained. Until recently, employers needed workers more than the employees needed the jobs. "Employees had the upper hand," he said.
But as employers now look for ways to cut costs, they demand more from workers. And workers who need increased income to live in these inflationary times have less leverage.
"This is shifting in real-time right now. Employers are being much pickier," Singh said in the video. "They are demanding more work, and they're not paying out as many bonuses and perks as they were before."
These changes include policies such as bringing people back into the office or hybrid arrangements rather than letting talent work from home. It also involves pushes toward increased efficiency and productivity. "Employers are saying we need people to be more productive. We need people to be more creative. We need people to put in more effort. We need people to put in more hours."
Smart workers can use these elevated standards to secure their positions and advance their roles in the company. If employers are cutting hours, they are likely to keep the more productive workers while sending less productive employees home. Employees who stay the same with the times ultimately risk getting replaced by others willing to work harder, accomplish more, and bring more profit into the company.
Make Your Money Work Better for You
Follow these rules to survive — and thrive — in this changing economy.
Protect Your Income by Increasing Your Productivity and Creativity
The first thing you want to do, Singh said, is to make yourself valuable to your company. This is the best way to lock in job security. If your employer wants you to return to the office even a few days a week, it might be wise to comply.
Bring your best self to your job, and work creatively and productively to maintain your income. "[Employers] need more productive work and if you're not willing to do that work, they might let you go because they are already looking for ways to cut expenses," he said.
Use Your Money Smartly
True financial security, however, doesn't come from working for someone else. Use your salary as a tool. This is something most Americans need help understanding, Singh explained. "Most people rely on their salary to become wealthy," he said. But, truly wealthy people, on the other hand, use their salaries to buy investments. "That way, their investments can pay for their lifestyle. You don't need a ton of money to do this. You can start with as little as $100. But you have to start understanding how investing works," he said, emphasizing a common theme that runs most of his financial education videos.
Understand What's Going on in the Economy
Finally, you'll want to think like your employer, which means understanding what's happening in the economy. Rising interest rates mean people are spending less. And if people pay less, most companies will suffer with lower sales. At the same time, company expenses are rising, further cutting profit margins.
Make Your Money Work Better for You
"What we're seeing is a slowdown in growth across the country, across the economy. If companies are seeing a slowdown in growth, while employees keep wanting more money, that means profits are not growing as fast while expenses are rising faster. You can start to see why that's a problem," Singh said. "Understand what's going on because that's going to help you make better decisions for yourself."
More From GOBankingRates