Looking To Change Careers Due to COVID-19? You're Not Alone

5 min Read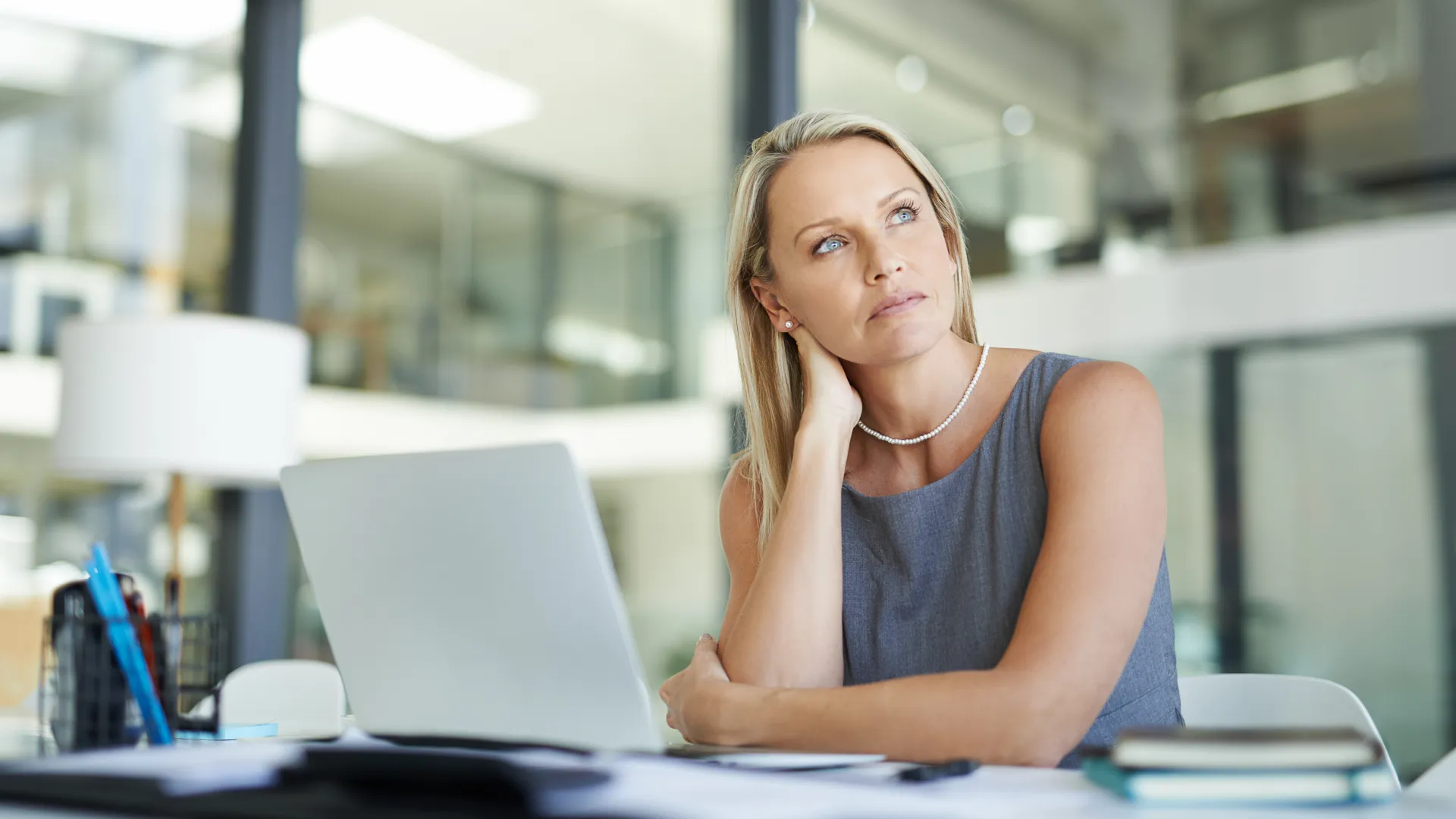 If you're considering a career change, join the club. A study from Ceridian shows that 64% of American workers are actively looking for a new job or will consider a new job if approached by another company during the coronavirus crisis. This and other studies show that women are especially likely to pursue a new professional path, but young people are the most inclined by far to leave their old lines of work behind in search of greener professional pastures. 
Read More: How To Jump-Start Your Job Search and Find the Perfect Position in 2021
Some were thrown into career transition through turmoil — losing jobs when the economy shut down in March, only to reemerge in different industries when it began to reopen. Others were employed in positions that disappeared for good when their entire industry collapsed. 
Find Out: The Best Place To Work in Your State
Other people, however, have changed or are considering changing careers for different reasons, ones that are more conceptual and less about concrete drivers like higher pay. According to Forbes, it's not unusual for people to reassess their lives, priorities, purposes and destinies during times of crisis — and that same kind of transformative introspection is typical to the dawn of the new year. In this day and age, that means finding a new gig, a new job or an entirely new career. Here's what you need to know about making a change.
Last updated: Jan. 13, 2021
Make Your Money Work Better for You
The Pandemic Brought New Choices — for Some
For many Americans, the pandemic brought an unprecedented opportunity to exert new control over their lives and careers. The fast and widespread switch to virtual work unshackled millions of Americans from both the office and the grind of the daily commute. The 2020 housing market sizzled as waves of people who had wanted to move before but couldn't because of work were now free to relocate and work remotely from wherever they called home. This, of course, was not the reality for countless Americans who were tossed into unemployment and economic survival mode. For them, the goal was not to find a career that was more in tune with their authentic selves — it was to make it through another month.
Read More: Hiring Growth for These 20 Jobs Has Exploded
New Remote Opportunities Are Boundless
The idea of working from home was long an elusive fantasy for millions of exhausted commuters. That fantasy is now a reality for many and is within reach for many more. If you're considering a career change, consider new remote opportunities, even if you've never worked remotely before or even if you're not sure that you want to. FlexJobs recently profiled more than two dozen major companies that are switching to long-term remote work — and that's not an exhaustive list by far. Among them are the likes of Amazon, Facebook, Aetna, Microsoft, Mastercard, Salesforce, Shopify, Ancestry.com and Capital One.
It's a Whole New World — Be Prepared
Changing careers is common in modern culture, but if you haven't changed jobs since the pandemic struck, you'll quickly learn that many of the old rules no longer apply. The top career-focused sites have developed primers specifically designed for people considering career changes during the pandemic. Indeed.com, for example, created a tutorial that can help you determine if the time is right for a change, and it'll help you audit your skills, narrow your career paths and prepare your job-search toolkit. Give these tutorials a read before you dive into your preparations — they're quick, easy and written by experts who help people just like you every day.
Read: Extended Unemployment and More Challenges Older Workers Face in 2021
Make Your Money Work Better for You
Also, Be Aware of the Realities
Optimism is good, but it doesn't change the sometimes harsh realities of switching careers, even in noncrisis times. Starting over often requires some combination of training, education, certification or licensing. These are time-consuming and potentially expensive barriers that will be dealbreakers for many, particularly those who are in middle age or beyond. Also, your skills might not be transferable no matter your education or background — an out-of-work school psychologist who did some bartending in college, for example, likely won't impress hiring managers at a nightclub with a Ph.D. should he or she decide to return to their first trade. Also, you'll be in direct competition with the many American workers who are thinking the same thing you're thinking, including scores of motivated and highly sought-after young people pursuing the same positions as you.
More From GOBankingRates
About the Author