8 Moms Who Built Amazing Careers After Taking Time Off for Kids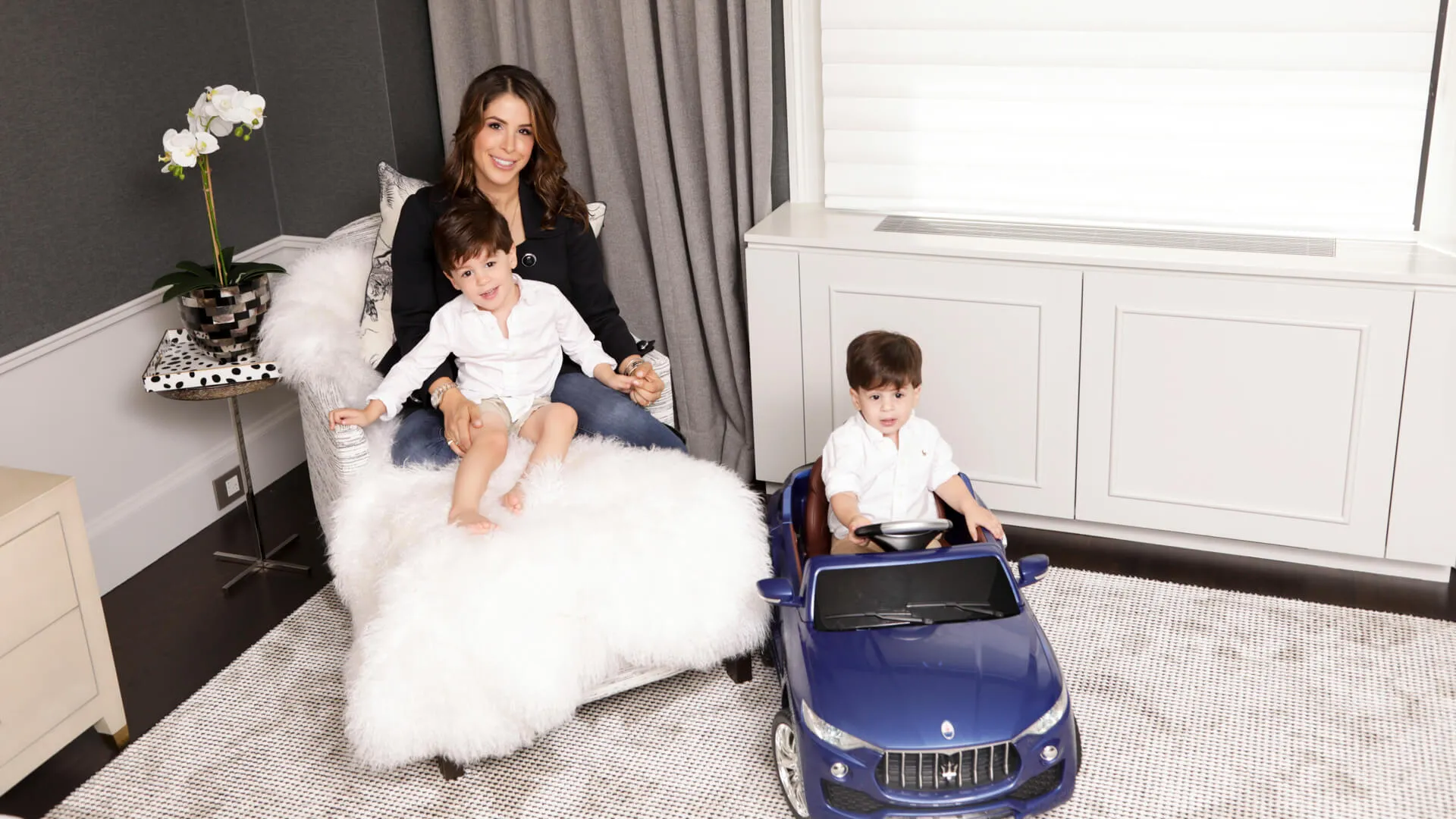 Choosing whether to continue working or take time off after having kids is a tough decision that many moms have to make. Of course, becoming a stay-at-home mom offers an invaluable opportunity to bond with your children and be there for the milestones in their lives. But leaving a career for a few years — or even just a few months — can make it difficult for moms to return to the workforce.
A study by University of North Carolina professor Kate Weisshaar found that moms who had employment gaps from raising kids were half as likely to get job interviews as moms who had lost a job. In other words, you have a better chance of getting a callback when applying for a job if you've been fired than if you've been a stay-at-home mom.
As discouraging as those survey findings are, they don't mean that all moms ruin their career chances forever by choosing to leave the workforce temporarily — quite the contrary. Plenty of moms have taken time off, returned to the workforce and become even more successful than they were before being stay-at-home moms.
Last updated April 24, 2019.
Make Your Money Work Better for You
Claudia Reuter
Claudia Reuter left a career as a senior support analyst at financial services company UBS to be a full-time mom in her late 20s when her first child was born. Although her employer was supportive, Reuter said the cost of childcare would've eaten up such a large percentage of her paycheck that it wasn't worth it to continue working.
"I also really felt like I needed more time physically and emotionally to connect with my baby," she added.
She Started a Company After 3 Years Off and Now Has a Podcast
After three years of being out of the workforce, Reuter wanted to contribute more to her family's finances. Rather than go back to work for someone else, she started her own education software company in 2006 and built it while caring for her kids at home.
When her company was acquired by Houghton Mifflin Harcourt, Reuter became the head of HMH's Digital Services and Labs initiative. She now is the managing director with Techstars, a startup accelerator. On top of that, she recently launched a podcast called "The 43 Percent," which explores the nuanced journeys that women's careers often take as they balance families.
Laura Spawn
For more than four years, Laura Spawn had a job she enjoyed. She managed the indigent program for Mohave County, Arizona, and assisted with elderly guardianship case management. But when she got married and got pregnant, she left her job to become a stay-at-home mom.
However, after about five years of taking time off to raise her two young children, Spawn started looking for a flexible job that would allow her to stay home with her kids while providing extra income for her young family. "But I soon found that finding remote work wasn't exactly a walk in the park," she said. "I was spending hours sifting through search engine results hoping to find something that matched my skill set and allowed me to work remotely, but I was coming up short, and I had no way to know if the jobs I did find were legitimate."
But she didn't let that stop her from becoming a work-at-home mom.
Make Your Money Work Better for You
She Launched a Company to Help Others Like Her After Taking 5 Years Off
The challenge of finding remote work was a blessing in disguise for Spawn. As they say, necessity is the mother of invention. "I dreamed of one, single place where I could browse tons of real remote jobs, and that's when Virtual Vocations was born," Spawn said.
She and her brother, Adam Stevenson, founded Virtual Vocations in 2007 to provide job seekers with hand-screened telecommuting job leads. "Over the last 12 years, I've been lucky enough to be able to watch both my kids and my business grow into what they've become today," Spawn said. "On the business side, we've helped more than 2 million job seekers in their searches for remote work and become the web's No. 1 hand-screened, all-telecommute job board with more than 40 team members from across the U.S. and around the world."
Allison Chiaramonte
Allison Chiaramonte had what seemed to be a glamorous job as the senior women's designer buyer for luxury department store Barneys New York. But when she became pregnant, she realized that juggling long hours and frequent work trips to Europe with motherhood would be difficult. "I just knew I couldn't keep up the pace and didn't want to be away for those long stretches of time while my son was so young," Chiaramonte said.
So she left Barneys just before her son was born. After four months at home, Chiaramonte started trying to find flexible or part-time roles in the fashion industry. "I realized I missed work but was going to have to look a little more broadly to figure out what job could work for my new setup and, frankly, was petrified that I had royally messed up my career," she said.
Make Your Money Work Better for You
She Changed Her Career Path After 4 Months Off
Rather than return to the fashion industry, Chiaramonte ended up taking an offer from her real estate broker to intern for her to learn the ropes of residential real estate. The prospect was scary because it required a big time commitment with no set salary or guarantee of a job, but Chiaramonte made the leap. "Long story short, I did intern for her and, after about a year of that, was ready to fly solo and switched to Warburg Realty, where I am now," she said.
Three years into her real estate career, Chiaramonte said things seem to have clicked. "I am earning more than I ever did in fashion and finally feel like this is the job I was meant to do," she said. "I love it and with now two kids, I need the flexibility of not having a 9-to-5 schedule."
Lauren Manaker
Before becoming a mom, Lauren Manaker worked as a medical sales representative and was, as she said, "an absolute road-warrior." But she gave up her successful career when her daughter was 10 months old. Manaker realized that she was struggling to be both a good mom and good at her job. "I felt the need to take time off because I was doing it all but not doing anything well," she said.
She also was jealous that her nanny was getting to do things with her daughter that she couldn't because of her job. "I knew I was only having one, so I wanted to enjoy as many moments as I could," Manaker said. "I knew financially it did not make sense, but I was miserable."
She Created a Consulting Business After 2 Years Off
Manaker did nothing work-related for two years. But as her daughter became more independent, Manaker — a registered dietician — decided to start her own nutrition consulting business, Nutrition Now. "I was able to enroll her in a preschool every morning, and I hustled to get my name out there," she said. "I also took advantage of nap times, bath time and other windows of free time."
In one year, she has earned back the investment she made in her company and has published a book, "Fueling Male Fertility." "Best of all, I am able to show my daughter what hard work looks like," Manaker said.
Make Your Money Work Better for You
Vered DeLeeuw
While living in Israel, Vered Deleeuw worked as an attorney. Rather than give up work entirely when she moved to the U.S. in 1999 and had her first daughter, she decided to work part time in the legal department of a high-tech company. But when her second daughter was born in 2002, Deleeuw decided to take time off to be with both of her children.
She Started Blogging After Taking 5 Years Off
Deleeuw didn't work for five years while her daughters were young. Then she started a now-defunct mom blog in 2007, which led to a successful freelancing business. But she returned to blogging in 2011 by launching Healthy Recipes. "That little food blog now has over 1 million monthly page views and generates a six-figure income," Deleeuw said. She has worked hard to make her blog as successful as it is, but it's work that Deleeuw loves, she said.
Kristi Grigsby
Kristi Grigsby was a financial analyst when she had her first child. "I had every intention of returning to work, and I did — for all of six weeks until I realized that the only one truly vested in getting my colic baby into any kind of schedule was me — and my sanity depended on it," she said.
Her daughter's colic actually was a blessing in disguise because Grigsby loved being a stay-at-home mom. When her second daughter was born three years after the first, she remained at home with her girls until the youngest started kindergarten.
She Launched a New Career and Published Books After 9 Years Off
While Grigsby was a stay-at-home mom for nine years, she spent any spare time she had writing and keeping her job skills current. She learned about e-commerce and returned to the workforce in a marketing role. "As it turned out, my combination of finance and marketing was a huge asset that helped me to really excel in this new world — and I loved it," Grigsby said. She even launched her own marketing consultant firm.
Grigsby also launched a series of books published on Amazon with a Kickstarter campaign in 2017. "That time home with my children — and the writing and creating stories for them — was ultimately the inspiration behind my publishing books nearly 20 years later with the release of STEM Girls Books," she said.
Make Your Money Work Better for You
Angela Majette
Angela Majette gave up a career as a clerk for a New York Supreme Court justice when her son was 6 years old. "I left because my son, who is an only child and was born premature, began experiencing health issues," she said. "He was also very active in sports and school activities." Majette said she wanted to be more involved and present during his childhood.
She Started a Part-Time Business That Gave Her a Flexible Schedule
Majette didn't want to leave the legal field entirely, so she started her own business, Just Write Legal, which allowed her to work part time managing litigation for attorneys. "I needed the flexibility in scheduling that being your own boss can provide," she said. "I worked around my son's needs and activities. I am very proud of the fact that I never missed a single school activity or sporting event from kindergarten through 12th grade and served as the assistant coach of his basketball team."
Now, Majette's son is a senior at Morehouse College and her business has expanded. Not only does she provide legal writing and case management services for attorneys in Florida and New York, but also she provides business management services to entrepreneurs and small-business owners. "Most importantly, even though I work full time in my business, I still enjoy the flexibility that being your own boss provides," Majette said.
Zhaneta Gechev
Zhaneta Gechev was used to juggling a lot before she became a mom. While working for State Farm, she was getting a bachelor's degree in accounting. "In many instances, I would leave my house at 6 a.m. and get back home around 9:30 p.m. only to start on homework and various school projects," she said.
When she found out she was expecting her first child, Gechev said she worked even harder to finish college before her daughter was born so she could be at home with her. "I quit my job, and I didn't pursue a career in the accounting field," she said.
Not long after having her first child, Gechev discovered that she was pregnant with her second child. "With the rising cost of child care, financially it didn't make sense to have my girls in child care," she said. "So, I stayed home a few more years."
Make Your Money Work Better for You
She Built Her Own Business After 5 Years Off
Gechev said that she felt blessed to be able to be a stay-at-home mom for five years. But she wanted to have a career she could excel in to be a role model for her daughters. However, when she applied for jobs, she didn't land a single interview.
Then a friend happened to ask her about getting life insurance for her son, who had health issues. "I reached out to all of my insurance contacts and was trying to find her the coverage they needed," Gechev said. "At that moment, I realized what I needed to do. Even though I had a degree in a different field, insurance was my calling."
Gechev created One Stop Life Insurance to help families get life insurance for children with pre-existing conditions. "Somehow, becoming a mother and my prior work experience all came together," she said. "Now, I successfully run a strictly online insurance agency. I am licensed in about 35 states and can help families across the U.S. secure the coverage they need."
More From GOBankingRates
About the Author