6 Ways to Make Money Through Virtual Reality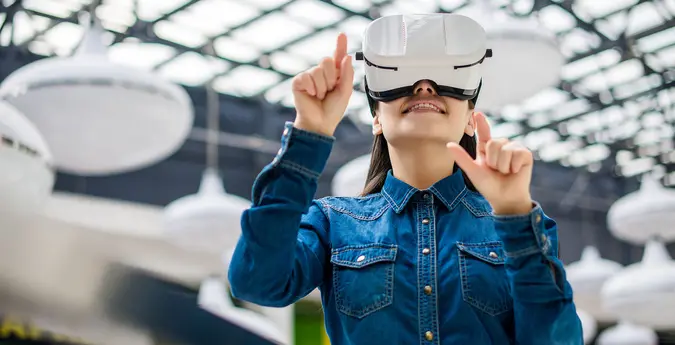 Mark Agnor / Shutterstock.com
Virtual reality is now becoming more than the next big thing. It is the big thing, with companies like Google and Apple investing heavily in virtual reality technology. And don't forget Facebook, which bought virtual reality star Oculus Rift for $2 billion and just built a 22,000-square-foot research lab, named Area 404, in part to work on VR.
The investments into VR are for good reason too, said Steve Cuffari, a senior content marketing manager at CouponBox.com, who has written on the subject. He said that virtual reality is not just for gamers anymore. In true "Total Recall" fashion, you can now go on virtual vacations, house shop virtually, attend classes and concerts and even enhance your crowdfunding potential through virtual reality.
So, how will you use this brave new technology to make money? Here are six possibilities.
Want More? Easy: Here's 101 Ways to Make Money Without a 9-to-5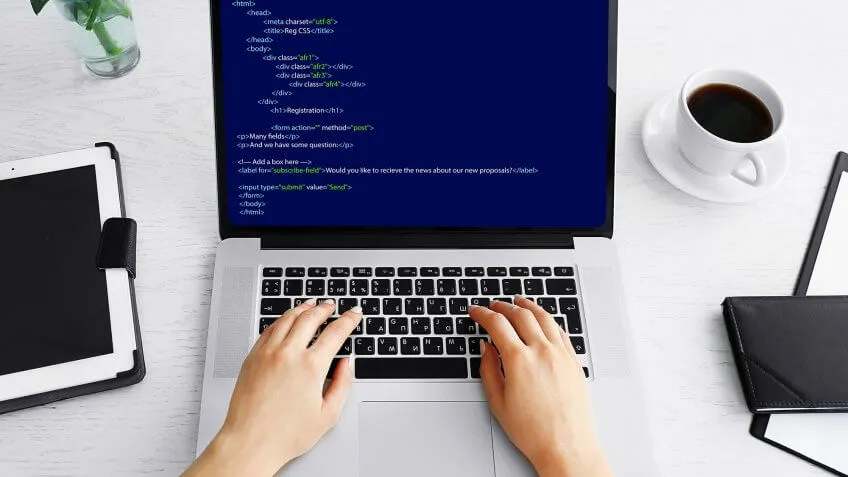 1. Build Your Own Virtual Reality Game
The idea of building a best-selling video game for VR with your own code is a daunting one. But some companies, like Steam, are making the proposition a bit easier. Steam allows anyone to create a VR game and make money from it, said Multi-Dimensional Games CEO and game creator Stephen R. Foster.
"Our 'secret sauce' is that we allow developers to use the Big Three front-end technologies: JavaScript, HTML and CSS. Basically, we try to make building VR content as easy as making a webpage," he said.
Make Your Money Work Better for You
Read: 12 Best Budget Apps to Help You Save Money
It's impossible to say how much you might make by building your own game, Foster said. But, as an example, if you were able to get 10 percent of VR site Vive's 100,000 users to buy your app for $1, you'd make $10,000. Get them to pay a monthly subscription of $1, and you're talking about $10,000 a month.
"It really depends on what the app developer's model is and how many people they can get to download their app," he said. "The trick, of course, is building something that people will pay for."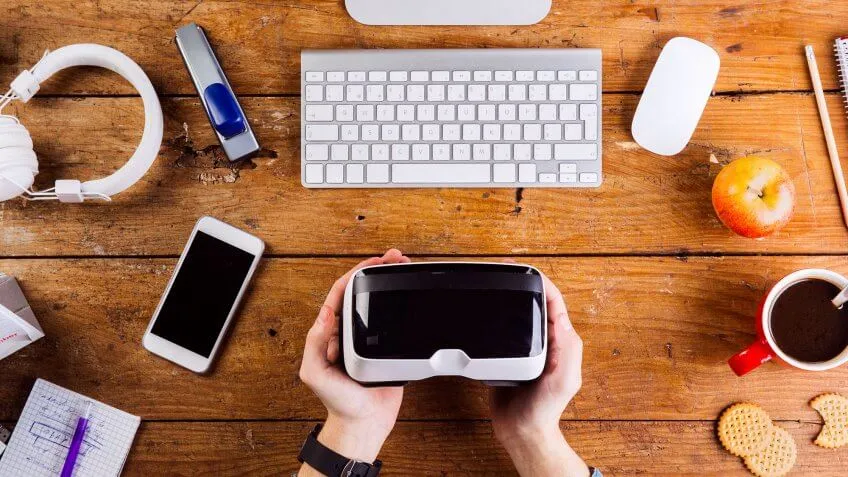 2. Start a Blog About Virtual Reality Technology
Of course, you don't need tech skills to make money off virtual reality.
"Nowadays, a person without any tech skills can spend less than $20 and buy a headset to start consuming virtual reality content on existing platforms, such as Facebook or YouTube. They can then start blogging about different types of VR apps, experiences, platforms, etc.," said Caleb Chen, who did exactly that.
He said that, as an up-and-coming blogger, in a very short time you could approach companies making virtual reality games to give you apps for free. Over time, you can create a following and make money from Google ad revenue or sponsorships.
"Content creators will send you early release or test copies of their games if you show just one month of experience or a few articles under your belt. It's free marketing for them," he said. "Eventually, instead of paying for apps, you'll be getting paid to test them."
Make Your Money Work Better for You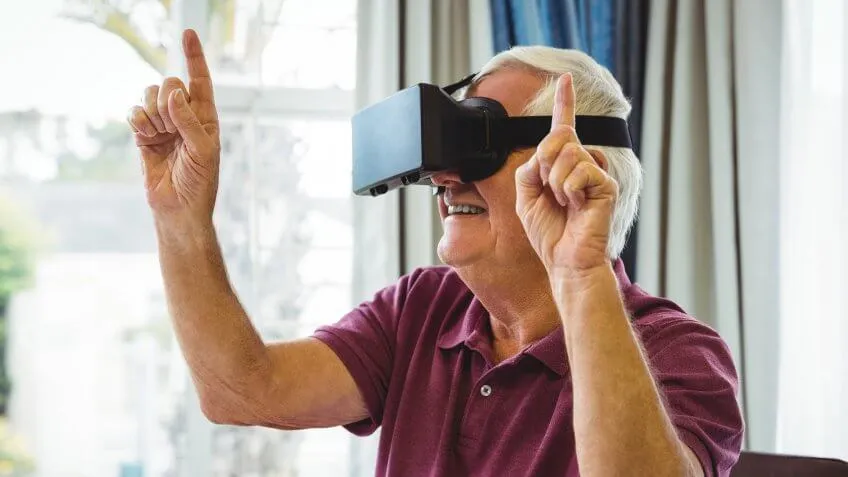 3. Sell Virtual Reality Tickets to Your Concert
If you have a band, but aren't quite at the Rolling Stones stadium-filling level yet, VR might be able to help. For instance, virtual reality technology has the ability to virtually create front-row seats — from anywhere.
One company that's banking on this is Kore Asian Media in Los Angeles, which is building virtual reality packages for the concerts it promotes.
"Kore Asian Media envisions a world where a sold-out concert actually has unlimited front-row tickets," said Chen, who works with the company. "Eventually, this technology will be in everyone's hands. It won't just be big concerts being live streamed to your VR goggles; indie bands will be able to sell virtual tickets to their shows at clubs or even to more intimate studio sessions. In fact, at least one 360-degree camera, the Vuze, can be bought for just $799."
That's in almost any garage band's budget.
4. Build Virtual Reality Real Estate
As a graphic designer, you could get hired by boutique virtual reality companies to create "real estate" within their games, said Chen.
"Some freelance virtual reality designers, if given the right platform, can even create their own unique architecture style, build it up in a virtual world, then sell the blueprints/templates/designs to virtual reality content creators," he said.
The challenge for those with current tech skills is using voxels instead of pixels and thinking in 3D instead of 2D.
"But the world's digital builders will soon be able to build real estate in digital spaces, like Second Life, the same way they have been doing for years in Minecraft, except now they can explore it in a whole new way," said Chen.
Make Your Money Work Better for You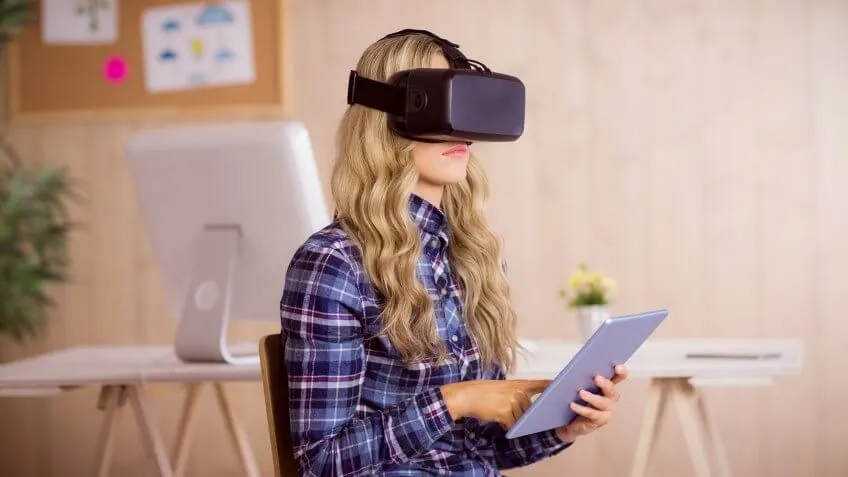 5. Use VR to Sell 'Real' Real Estate
If you are a real estate agent, virtual reality could help you sell homes without real-life showings. For instance, WalkThrough creates virtual reality tours of listed properties for agents to help "show" to potential buyers.
"Buyers have a great experience seeing each home as much as they want to and save themselves, the agents and the sellers valuable time," said Pascal Wagner, CEO of WalkThrough, which offers photos, the VR tour and more for $149.
And realtors aren't the only salespeople that can benefit from this. How about allowing people to virtually test drive a car or boat, or giving clients a virtual reality tour of the new bedroom or deck you want to create for them?
Related: 10 Open House Red Flags Before Buying a Home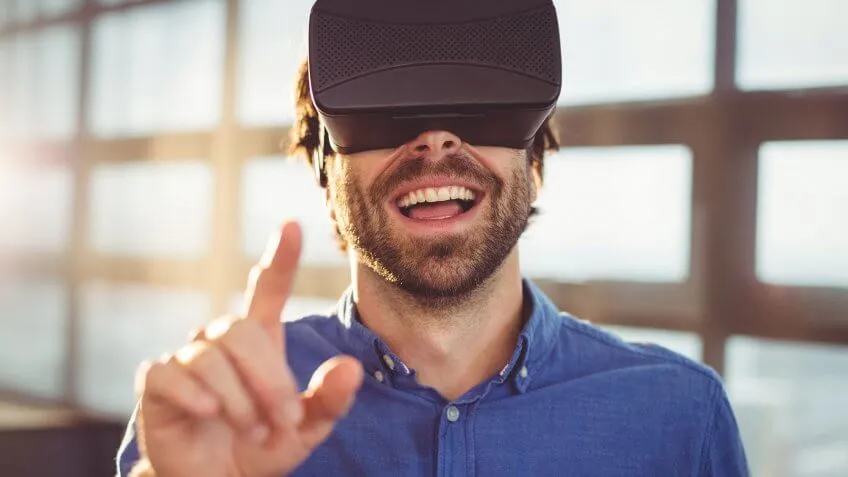 6. Become a Virtual Reality Professor
If you have a skill from which you think others could benefit, virtual reality could allow you to teach at a college or university that's on the other side of the world from where you live.
"E-learning is getting a shot in the arm to become VR-learning," said Cuffari, adding that independent tutors and teachers can create stunningly attractive and informative courses. And because of virtual reality, just about any subject is fair game, from cooking to car repair.
"Technical courses like engineering and design can now be conducted digitally in the most immersive ways, not only creating a new revenue stream for teachers, but also enhancing students' learning experiences," Cuffari said.
Make Your Money Work Better for You