Is Your Resume Up To Par With the Competition?

7 min Read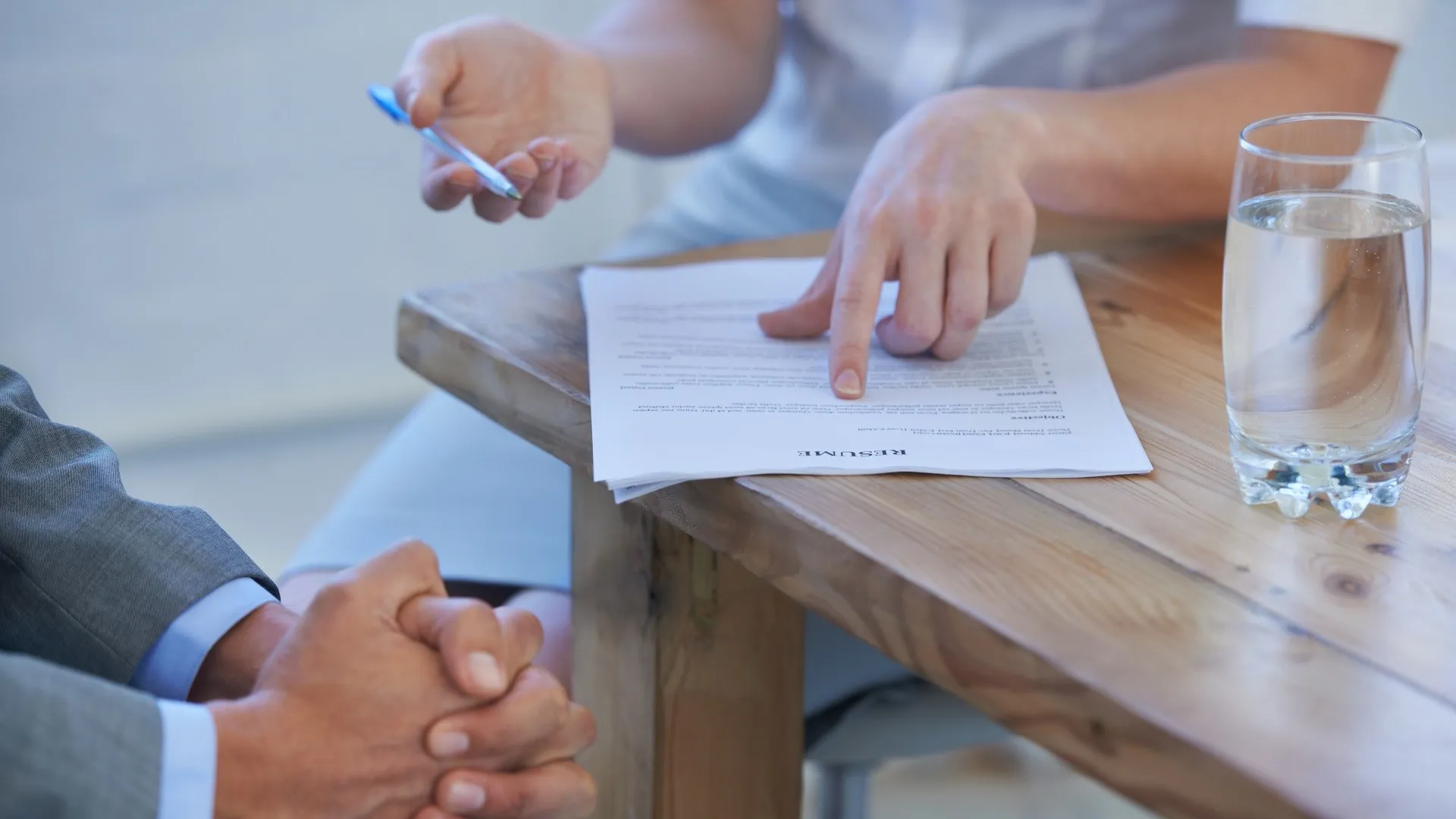 When you're applying for a job, your resume gets mixed in with hundreds — and sometimes even thousands — of other resumes. If you're not getting called for interviews, it might be because your resume isn't up to par with the competition.
Find Out: How To Write a Good Resume With No Experience
Jobs: 20 Jobs Where You Can Make $60,000 Out of College
If you're not a recruiter, you probably haven't seen too many resumes other than your own. That makes it hard to know what you're doing right and what you need to work on. Lucky for you, online resume builder Zety analyzed more than 670,000 resumes to find out what the ideal resume should look like in 2021, what components it must include and what you should definitely leave out.
Here's what job hunters need to know.
Last updated: Oct. 27, 2021
Make Your Money Work Better for You
The Average Resume Length Is Roughly 500 Words
Recruiters Prefer 2-Page Resumes
Gone are the days when you are expected to cram your entire resume onto a single page. In fact, Zety found that recruiters actually prefer a two-page resume.
"Statistically, recruiters are 2.9 times more likely to choose a candidate with a two-page resume for management jobs and 1.4 times more likely for entry-level employment if the applicant has a two-page resume," Zety's research found. "Furthermore, 77% of employers believe that seasoned professionals seem less experienced when utilizing a one-page resume."
Work Worth Considering: 28 Genius Side Hustles You Never Knew Existed
Job Seekers Usually Send the Same Resume for Every Job Listing
The median number of resumes created by job seekers is one — the average is 1.4 — but this is a major mistake. Most recruiters — 63% — want to receive resumes tailored to the open position. That means that you should create one master resume and tweak it for every application you send, so no two jobs openings will receive the same application.
But Some Job Seekers Take Resume Personalization to the Extreme
Zety found some users who created more than 100 resumes — and one user who created 363 — but clearly, this is not the norm. Since most people don't take the time to create a new resume for every job opening, you'll have an edge on the competition if you do — only 2% of applicants create five resumes or more.
Make Your Money Work Better for You
There Are 5 Must-Have Resume Sections
There are five sections your resume should have — and if you're missing one of these, you're in the minority. These are the big five sections along with the percentage of resumes that include them:
Personal information: 99%
Education: 99%
Work experience: 97%
Skills: 95%
Summary or objective: 95% 
Why You Need a 'Skills' Section
According to Zety data, not including a list of professional skills can hurt a resume as much as a year of unemployment. The skills section makes it easy for recruiters to see if your skillset matches what's needed to do the job right off the bat.
Discover: Why You Should Consider Putting 'Mother' on Your Resume
The Most Common Soft Skills To List on Your Resume
Your "skills" section shouldn't just include software and applications you are adept at using — it should also include soft skills. These are the most common soft skills found across the analyzed resumes:
Communications: 14% 
Customer Service: 9%
Project Management: 7%
Time Management: 6%
Leadership: 5%
Problem Resolution: 5%
Problem-Solving: 5%
Team Management: 5%
Quick Learning: 4%
Teamwork: 4%
You don't need to include all of these skills, but Zety recommends including a few that apply to you.
The Most Common Hard Skills To List on Your Resume
You might think that your proficiency in Microsoft Office is a given and doesn't need to be included in your skills section, but not including it is actually a red flag, according to Zety.
These are the overall top 10 "hard" skills listed on resumes:
Microsoft Office: 7% 
Microsoft Excel: 5%
Strategy Planning: 4%
Python: 4%
Java: 3%
SQL: 3%
Data Analytics: 3%
JavaScript: 3%
HTML5: 3%
Microsoft PowerPoint: 3%
Do Include a Header Statement
Zety reports that your resume should also include a header statement — your "summary" or "objective" — but instead of listing what your career aim is, you should state what you would bring to the position.
Make Your Money Work Better for You
Go Beyond the 5 Traditional Resume Sections
The five standard resume sections are the bare minimum — to stand out, you should add at least one additional section. Your competition likely already is — the analysis found that the majority of job seekers include an additional section on their resume.
The Most Popular Additional Resume Sections
Not sure what to add? These are the most popular additional resume sections, according to the survey:
Languages: 36%
Certifications: 27%
Custom (user-defined) section: 25%
Interests: 17%
Software: 17%
The Most Common Foreign Languages Listed on Resumes
You certainly should only include a "languages" section if you are fluent in other languages, but even if you're not, it could be useful to know the top languages spoken by your competition:
English: 69%
Hindi: 19%
Spanish: 16%
French: 11%
Arabic: 9%
German: 7%
Tamil: 5%
Russian: 4%
Telugu: 3%
Marathi: 3%
Always Add a Certification Section If Possible
According to Zety, certifications are "the single most provable method of demonstrating your knowledge. So if you have any certifications, make sure to list them separately and prominently on your resume."
If you don't, consider getting certified to get a leg up on the competition.
The Harsh Reality of the Job Search
Even with the "perfect" resume uniquely crafted for each job you apply for, you will likely need to apply to 30 to 50 positions to get a job. According to Zety, only 10% of job applicants are offered an interview, and of those, only 20% are offered a job. That means that the job application success rate is roughly 2% to 3.4%.
With odds so low, you shouldn't be discouraged if it takes a lot of time and effort to land a job. But with these resume tips in mind, your application could float to the top of the recruiter's pile.
Also See: 94 Money-Making Skills You Can Learn in Less Than a Year
Make Your Money Work Better for You
A Deeper Dive: How To Craft Resumes for the Most Common Professions
Zety did a further analysis of resumes for the three most common professions: software engineer, administrative assistant, and project manager.
If you're applying for one of these positions, read on for some job-specific tips for crafting the perfect resume, including the keywords that are most common to each field.
Software Engineer Resume Tip
Before an actual person looks at your resume, it is usually run through an applicant tracking system (ATS) that scans your resume for keywords that indicate if you match the particular requirements for a job. If you're applying for a job as a software engineer, these are the keywords you should have sprinkled throughout your resume:
Engineer

JavaScript

Software

Java

Backend

Development

Python

Developer

Years

Angular 
Administrative Assistant Resume Tip
Very few administrative assistant candidates included an additional resume section outside of the five standard sections. That means that including a section for certifications, courses, conference participation or other additional activity will give you a competitive edge.
These are the top keywords that administrative assistants want to make sure to include in their resumes: 
Administrative

Assistant

File 

Skills 

Environment

Service

Offering

Concurrent 

Strong

Team
Finding a Job: 40 Legit Companies That Will Pay You To Work From Home
Project Manager Resume Tip
Even though Atlassian's JIRA has become a popular project management tool, Microsoft Office and Microsoft Project were both among the top 10 skills listed on resumes for project management positions, while Atlassian and JIRA were not. The takeaway? Don't neglect to include Microsoft in your "skills" section, or you could be at a disadvantage.
Do, on the other hand, try to include some of these keywords: 
Construction

Project

Management

Manager

Skills

Milestones

Years

Specification

Parse

Projects
More From GOBankingRates
Andrew Lisa contributed to the reporting for this article.
About the Author