3 Skills Will Make You Stand Out to Job Recruiters, as Many Companies Shift Focus to Skills-Based Hiring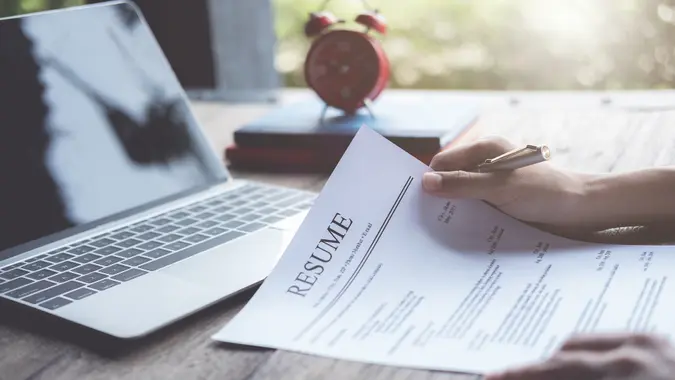 jakkapant turasen / Getty Images/iStockphoto
The days of needing a specific degree for a specific job could be fading. A recent ZipRecruiter survey found that 42% of employers have dropped degree requirements for some roles in the past year, and 72% focus on skills-based hiring, where skills get priority over degrees/certificates.
So, if you want to stand out to job recruiters in this skills-based hiring era, consider these three skills that employers in the ZipRecruiter survey say are most lacking among candidates:
1. Time management
If you want to impress future employers, getting a good handle on time management could help. Plus, it could make work less stressful for you once you land a job.
"It ensures increased productivity, high-quality work, improved confidence in one's ability to do the job efficiently, and on-time delivery of time-sensitive assignments," notes a Teamly article.
2. Professionalism
Professionalism is another important soft skill. But it doesn't mean you have to dress up in fancy clothes to "be a professional," although in certain positions that might be fitting. Typically, it's more about how you interact with others.
"Professionalism is the conduct, behavior and attitude of someone in a work or business environment," explains a Virginia Tech article. Some things to work on to improve your professionalism, according to Virginia Tech, include taking accountability and being able to take feedback constructively.
Make Your Money Work Better for You
3. Critical thinking
Lastly, working on your critical thinking skills can help you stand out among potential hires. As an Indeed article notes, critical thinking isn't just about having information but digesting it and reflecting on it.
"The first step to thinking critically is to accept information only after evaluating it," says Indeed. You can also work on skills like asking questions to learn more, the jobs site explains.
In addition to these soft skills, pay attention to technical skills that might be relevant to the positions you're applying for. The ZipRecruiter survey finds 57% of employers are hiring people with AI skills, for example.
By focusing on these types of areas, you can position yourself to land a great job, even if you don't have a certain degree or certification.
More From GOBankingRates