6 Remote Job Options for Military Spouses

3 min Read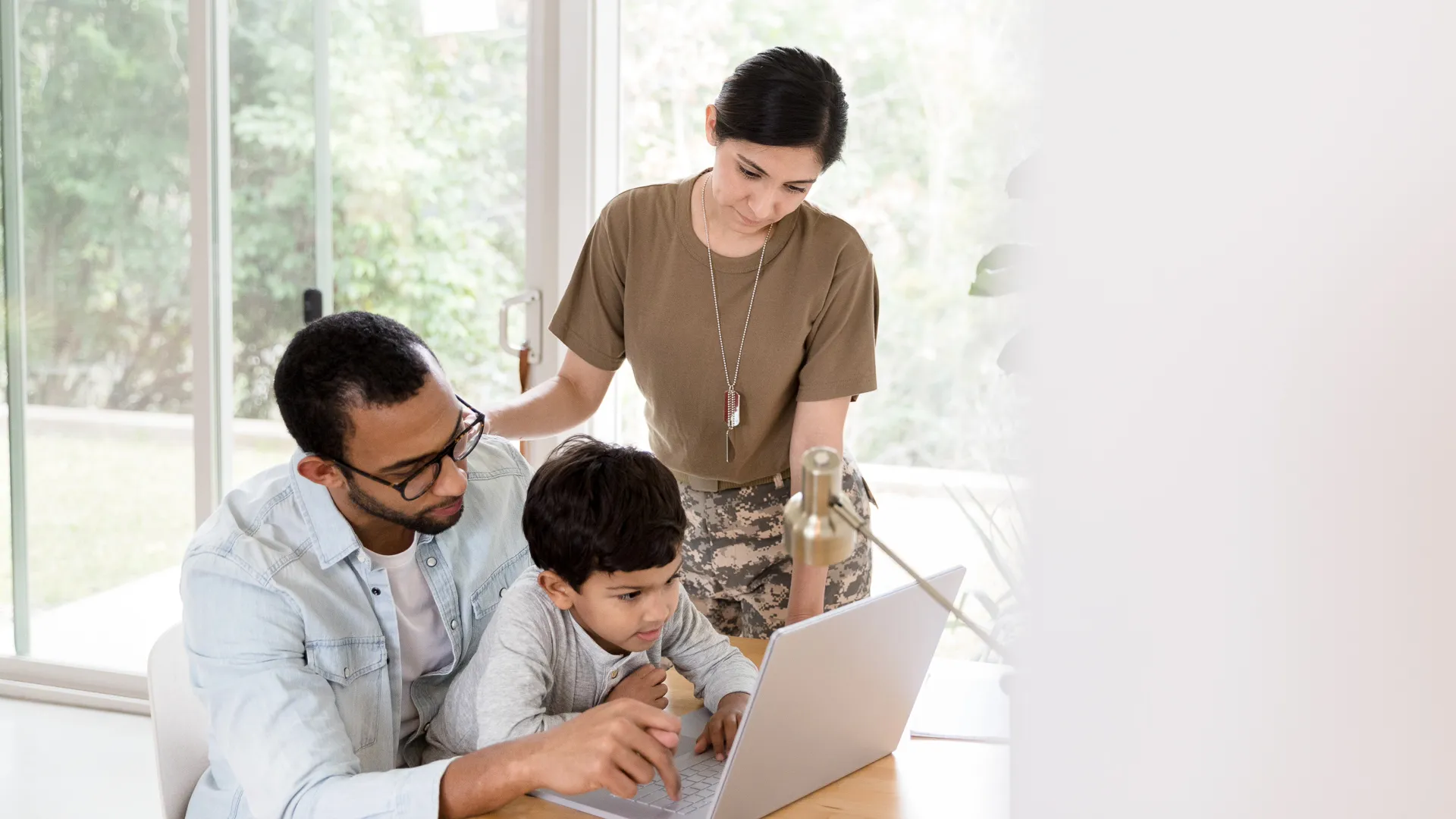 Make Your Money Work Better for You
Salesperson
Many sales jobs can be done remotely, so you can do your job even if you have to relocate. For example, Symmetry Financial Group is currently seeking military spouses for part- and full-time roles selling mortgage protection. The compensation range is $80,000 to $150,000 a year for full-time roles.
Find Out: 4 Tips for Saving Money While in the Military
Legal Consultant
Whether or not you have an active bar license, you may qualify for a job as a remote legal consultant. In this role, you'll be responsible for reviewing legal documents.
Technology Concepts & Design (TCDI) has a special military spouse program dedicated to hiring those associated with the military for this role. The pay is $24/hour for barred attorneys and $13/hour for those who are not barred.
Related: 22 Side Gigs That Can Make You Richer Than a Full-Time Job
Virtual Group Counselor
Many mental health and counseling services are now being provided online, allowing military spouses with a license as an LPC, LMFT, LCSW, LMHC, LCMHC, psychologist and/or nutritionist to work from wherever they may be stationed.
Mindful Vision Counseling is currently seeking military spouses, family members and veterans to join its virtual group counseling practice. Pay starts at $125/hour.
Did You Know: What Income Level Is Considered Middle Class in Your State?
Virtual Assistant
Military.com has singled out virtual assistant jobs as "the perfect job for a military spouse" thanks to their flexibility, portability, ability to specialize and room for growth. These workers typically handle administrative tasks such as scheduling appointments and answering emails, but may also have other duties including business development or social media tasks.
The average pay is $16/hour, according to PayScale.
Discover: 45 Jobs That Can Make You a Millionaire Before Retirement
Make Your Money Work Better for You
Customer Service Representative
Online Tutor or Teacher
If you have teaching experience, you can now utilize that for remote positions as an online tutor or instructor.
Tutor.com is part of the Military Spouse Employment Partnership (MSEP) and is actively hiring military spouses for online tutoring positions. The pay depends on the subject you tutor for.
More From GOBankingRates
About the Author