6 Uncommon Job Benefits You Should Demand Right Now
These workplace benefits could make you more productive.
bernardbodo / Getty Images/iStockphoto
1/6
Capuski / Getty Images
Enhanced Mental and Emotional Health Programs
If you convince your employer to offer enhanced mental and emotional health programs, such as yoga and mediation sessions, those programs can relieve stress and promote a sense of well-being. Other benefits include reduced frustration and increased productivity and creativity. And at a time where people are going through a lot, these sessions, which could be held over video, could truly help everyone involved.
2/6
skynesher / Getty Images
Tuition Assistance
The benefits of tuition assistance are a no-brainer for employees. If you can learn valuable skills or information for free, you can advance much faster in your career than if you have to pay for education out of your own pocket.
Plus, according to a LinkedIn Learning 2019 Workplace Learning Report, 94% of employees said that they would stay at a company longer if it invested in their learning and development. So, that's a win for your employer: It invests in you, and you reciprocate by being loyal.
Free Meals and Snacks
If you're going into the office still, it can be a drain on your wallet to eat out every day at lunch. But it can also be a real drag to pack your lunch every day to save money. A workplace that offers free meals and snacks can eliminate both issues.
Having free meals and snacks to look forward to each day can boost employee morale. Food freebies can also increase productivity: If there's no reason to leave the office to get food and refreshments, there's no reason to be late getting back to work.
And for those working remotely, you can see if your office would expense the occasional meal -- whether it's a team lunch or just a perk for a job well done.
Read More: Legit Companies That Will Pay You To Work From Home
4/6
gradyreese / Getty Images
Workplace Gym or Gym Stipends
If your employer doesn't have space or funds to build an onsite gym or maybe everyone is working from home, why not ask for a gym stipend that can pay for a membership or workout equipment?
The Centers for Disease Control recommend at least 150 minutes per week of moderately intense activity, like brisk walking. Regular exercise can lead to stress relief, more energy and higher productivity -- which can all directly benefit both you and your employer. Other benefits of regular exercise include a stronger immune system, weight loss and heart health.
5/6
South_agency / Getty Images
Paid Time Off for Volunteer Work
Paid time off to volunteer in a project you find worthy can help you reap all kinds of benefits -- some of which will spill over into your regular 9-to-5.
Volunteering can reduce stress and anxiety. It can also make you feel fulfilled. You can also use a volunteer opportunity as a way to build on skills you already use in the workplace, which can ultimately make you a more confident and knowledgeable worker.
6/6
NeoPhoto / Getty Images/iStockphoto
Onsite Child Care
Things may be working a little differently now due to the coronavirus pandemic, but if you're a parent who struggles with finding quality, affordable child care that's in a convenient location, consider appealing to your employer. After all, child care issues can reduce employee productivity and affect job stability, according to a 2019 report from Council for a Strong America.
Onsite child care that you can count on could reduce stress, make you a more productive employee and lessen the chances of you losing your job. If it's an option at your current job, consider bringing it up.
More From GOBankingRates
About the Author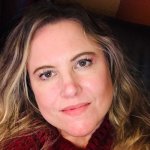 Cynthia Measom is a personal finance writer and editor with over 12 years of collective experience. Her articles have been featured in MSN, Aol, Yahoo Finance, INSIDER, Houston Chronicle, The Seattle Times and The Network Journal. She attended the University of Texas at Austin and earned a Bachelor of Arts degree in English.