20 Best and Worst Jobs for Work-Life Balance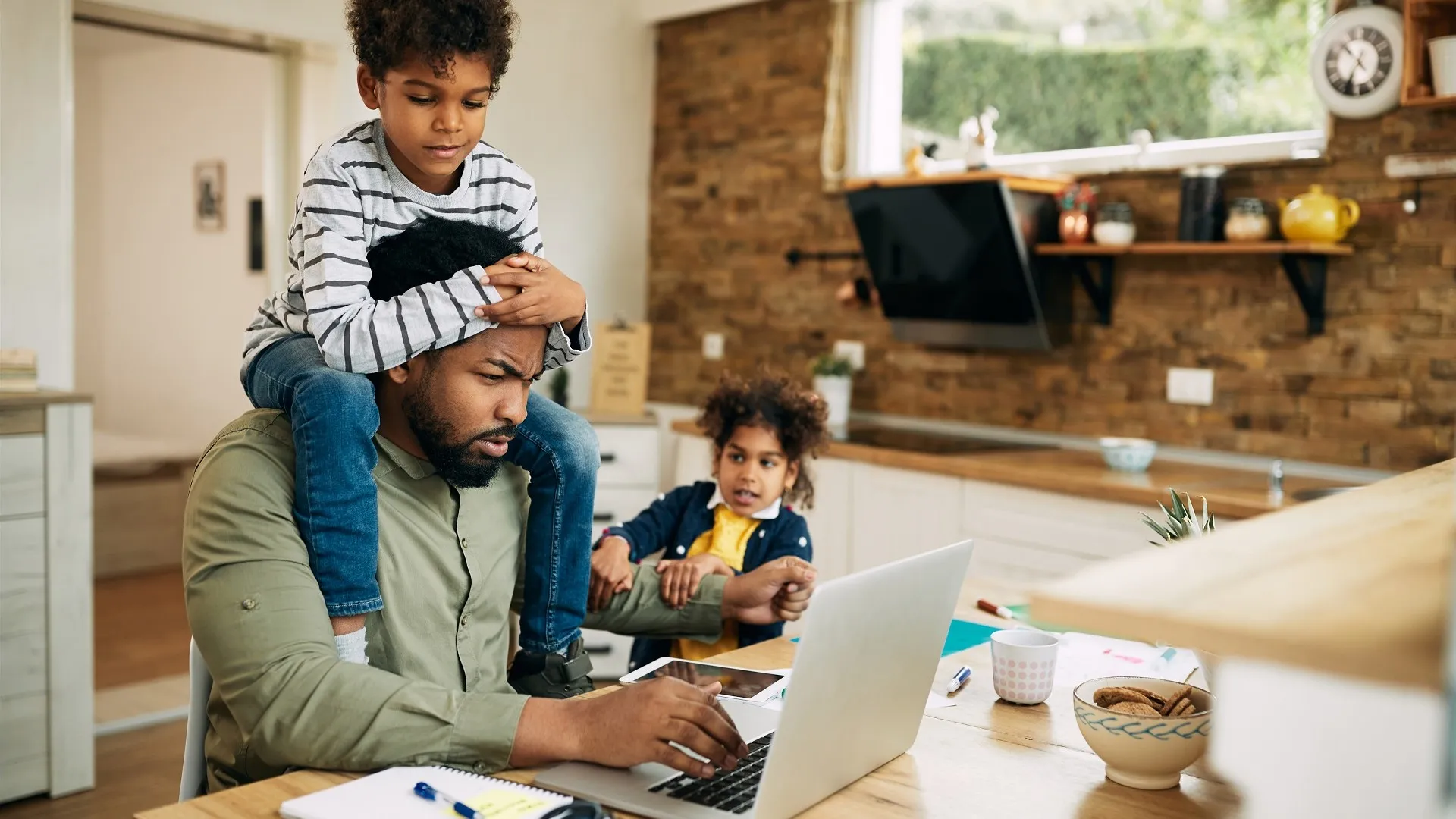 Between work and personal responsibilities, achieving an ideal work-life balance can be difficult. In a perfect world, of course, what your dream job demands of you and your personal life would be two separate things, and you wouldn't have to miss out on having a social life or have a job follow you everywhere you go.
See: 
Find Out: 
Contrary to popular belief, staffing and employment agency Robert Half says that more professionals say their work-life balance has improved over the last few years. Granted, some careers make reaching the perfect work-life balance tougher than others. So consider carefully which industry to go into if you want to have a better work-life balance.
Last updated: Oct. 13, 2021
Worst Jobs for Work-Life Balance
You'd be hard-pressed to find any job that doesn't occasionally take up your personal time. However, some jobs are notorious for it. The following are some of the worst jobs for work-life balance because they often involve overtime or out-of-the-ordinary working hours, taking workers away from their family and friends for long stretches of time. And often, the pay is far from enough to make up the difference.
Look: 
Marketing Specialist
At some jobs, the work never seems to end. That's certainly true for careers that fall under the creative or marketing and umbrella. Professionals in these gigs have to keep pace with an industry that's evolving quickly, which can consume a lot of time, said Brett Good, senior district president with Robert Half.
"The creative industry, in general, is not a 9-to-5 profession," Good said. "People often put in long hours during campaign launches and other busy periods."
If you're looking for more balance in these industries, try to find jobs that let you work from home either full-time or on a hybrid basis. These types of jobs typically include things like graphic designer, copywriter or proofreader, which Good says often offers a better balanced.
Living Richer: 
Make Your Money Work Better for You
Lawyer
Working at a law firm usually means lots of overtime. That often means you need to say goodbye to nights and weekends — no matter what state you work in.
"Whether lawyers are just starting out or have worked their way up the law firm career ladder, it can be difficult to achieve work-life balance due to the pressure of meeting billable hours requirements and the immediate demands of clients or caseloads," Good said.
Despite (or because of) this, the industry is looking up for lawyers. According to Good, law firms are offering more programs, such as flex-time, reduced schedules and telecommuting to help their employees achieve greater work-life balance.
"Some law firms are offering non-partnership-track positions — career associate or staff attorney, to name a couple — that require less travel, lower billable hours targets and no staff management or business development requirements," he said.
Read: 
Surgeon
You'll certainly make a lot of money in this high-paying career, but it will come at a price.
Working as a surgeon involves the care of patients in possible life-and-death situations. Burnout is very common because of the demands of the job and the inability to leave their work behind them, and instead, take their work home with them. In addition, these jobs often involve being on call for potential surgery.
A better option (with potentially better money) might be to practice family medicine. According to the American Academy of Family Physicians, these professionals report a positive balance between career and home. The annual salary for family and general practitioners is $214,370, according to the Bureau of Labor Statistics.
Make Your Money Work Better for You
Pharmacist
Trying to get on the same page with family and friends could be difficult in this line of work. Pharmacists often have to work night hours, weekends and holidays, especially those working in a hospital or in a retail pharmacy with 24-hour service.
Forget being home in time for dinner if you're one of the pharmacists who works one of these less-than-appealing shifts. To improve your work-life balance, try for a job at a pharmacy that isn't open round-the-clock.  You also can pursue another pharmaceutical route and work for companies like Johnson & Johnson or Eli Lilly, which offer a better work-life balance, per Glassdoor.
Chief Executive
Being the head honcho can be synonymous with power, what with having final say over everything. However, that power doesn't come with the ability to maintain a work-life balance most of the time.
It turns out that moving up the career ladder often means additional stress and responsibilities and less time for yourself and family. There might be a feeling of needing to do more or be the problem solver, which can make it hard to step away.
In recent years, major players in large companies have made headlines for stepping down from their positions to spend more time with their families. For example, Google's former senior vice president and chief financial officer Patrick Pichette stepped down from his position in 2015.
If you want a management-style role, U.S. News & World Report ranked data scientist and statistician as two management positions with a good work-life balance in a 2020 report.

Retail Salesperson
When you apply for a retail position, you're basically volunteering to work the hours everyone else isn't. That means nights, weekend and holiday hours on your schedule. Finding balance between work and personal time might become a little challenging, especially around the holidays.
While this is often standard procedure for many retail professionals, the COVID-19 pandemic has made these types of jobs far more erratic (and sometimes dangerous) than they'd been before. With little or no change predicted in the coming years, it might have better hours working for a locally owned store.
Check Out: 
Tour Guide
Vacationing for a living might sound like a dream come true,  getting paid to see the world and everything. Although the travel industry isn't exactly as glamorous as it sounds, particularly when it comes to your personal time.
According to Dylan Gallagher, tour guide at the San Francisco tour company Orange Sky Adventures, a tour guide's work-life balance is tough. "Although we are seeing the incredible destinations of America, for a lot of our year, we spend (it) on the road, away from family and friends," he said.
That means not always being there for your friends and family, not to mention the possibility of never having enough time to plan your own vacation with those who you wish to spend it. If you like the industry but aren't interested in mandatory travel requirements, consider a job as a travel booking agent at a location close to home.
Make Your Money Work Better for You
Restaurant and Beverage Worker
Cook median salary:

$53,380

Supervisors of cooks and servers median salary:

$56,590

Server median salary:

$23,740
Forget a 9-to-5 workday in the restaurant and beverage scene. Like retail, these jobs all but guarantee you'll be working nights and weekends with little routine in the schedule. This is usually true regardless if you're a manager, cook or server, which makes it hard to plan or even create any type of social life when your schedule is seldom the same. 
According to the Department of Labor, restaurant managers often work more than 40 hours per week, as well as on short notice, including evenings, weekends and holidays. While night and weekend schedules can be ideal for those looking to supplement income with a side job, it's not what most people want as their main source of income.
For a position with better balance, consider becoming a manager of institutional food service facilities in schools, factories or office buildings, which typically work traditional hours.
Reporter
If there's one thing you learn early on about the news business, it's this: expect to be worked to the bones. The world and its non-stop news cycle doesn't just go to sleep when you're off the clock, which is why reporter is one of the worst jobs for work-life balance.
Broadcast news reporters might have it particularly. According to the Department of Labor, these professionals might work additional hours or change shifts to follow breaking or developing stories. You can expect to work nights and weekends or have overnight stays if the story requires it. So, making any type of outside-of-work commitment can be challenging.
You will find a better balance between both worlds in a different side of the communications industry, such as public relations.
Earn More: 
Make Your Money Work Better for You
Truck Driver
Being a truck driver might come with the thrill of the open road and exploration of new places, but the work can be very demanding and lonely. What's more, a truck driver's work is incredibly sedentary, and it doesn't leave much time for exercise or the ability to follow a proper diet.
Drivers often spend weeks on the road isolated from families and friends, more so than any other occupation, said Jake Tully, editor in chief at TruckingIndustry.News.
"Over-the-road trucking jobs can pay very well and provide a steady job for those willing to take them on, but many drivers find it difficult to establish any sort of personal life in their time off, other than resting up for the next haul or some limited interaction with those around them," Tully said.
If spending more time around home is your priority, consider being a local-delivery or short-haul driver instead.
Best Jobs for Work-Life Balance
Many of the best jobs for work-life balance have a few key features in common, including the ability to work part time and make your own schedule. Even those that don't allow for such freedoms don't typically involve working outside of a normal schedule.
If you're looking to get a new job to restore work-life balance, consider the following professions.
Read More: 
Fitness Instructor
What's better than making time for your own well-being and helping others strive for the same? Knowing you have one of the best jobs for work-life balance, offering a flexible schedule and often, free gym memberships.
According to the Department of Labor, you might have to work nights, weekends or even holidays to lead a group fitness class or a personal trainer session. Working independently can give you more choice. You can also choose to work just part-time in the field, only committing to what you want to take on.
Make Your Money Work Better for You
Cosmetology
Hairstylist median salary:

$27,630

Manicurist median salary:

$27,870
As anyone can attest, a really good haircut can make you feel great about yourself. Helping others look their best, from hair to nails, also happens to offer a balanced lifestyle.
Although these professionals can work nights and weekends, schedules depend on the business and clientele. If you're working at a salon that serves the after-hours business crowd, then expect your schedule to mirror that. If your salon's primary customers are stay-at-home moms or work-from-home professionals, however, the daytime could be your busiest.
Some cosmetologist skip conventional careers in a salon and aim for their posts on YouTube and Instagram to make money for them.
Office and Administrative Support
The office and administrative support industry include many professions, such as information clerks, receptionists and secretaries. Generally, these individuals can find a reasonable work-life balance. Some jobs are more conducive to flexible hours and remote-work arrangements than others, according to Good. It all depends on the particular business and type of position.
However, if you want to maximize your work-life balance, Good recommends temporary and part-time administrative positions, which can offer flexibility in your start and end times and project length.
Education
Elementary and middle school teachers median salary:

$60,940
Who wouldn't want to take summers off? When you're in education, you can expect to be at school mostly when students are present, although you might have to grade papers or make lesson plans at night or on weekends.
Of course, you'll still have the teacher workdays or the occasional parent-teacher meetings to attend — and, according to PayScale, summers often fill up with professional development, supplementary employment and preparations for the following school year. But, during the academic year, you can expect the same schedule from day-to-day.
For those looking for the most flexibility, consider substitute teaching, which allows you to work when you want and make your own schedule. The trade-off, of course, would be salary.
Make Your Money Work Better for You
Logistician
Supply-chain management, which entails the oversight of bringing products or services to a customer, can offer work-life flexibility. Evans Distribution Systems, a supply chain company in Michigan, states that "high pay, purposeful work, and mobility" as being some of the major perks of this career path. According to the Department of Labor, individuals typically enjoy normal business hours, although overtime might be required occasionally to meet demands. 
If you want a bit more control over your schedule, consider becoming a management analyst, which entails consulting businesses on ways to improve their efficiency. According to the Department of Labor, these professionals can decide when, where and how much they work.
Finance and Accounting
Accountant median salary:

$73,560
Being an accountant might sound like a boring job, but it pays well — and it's one of the best jobs for work-life balance.
Robert Half Management Resources found in its research that the majority of finance and accounting professionals are satisfied with their work-life balance. Many of the factions of these industries have implemented changes in recent years to support their employees' efforts to achieve greater balance, Good said.
"Accounting and finance employers more commonly offer flexible scheduling options, remote-work arrangements and additional vacation," he said.
Still, the world of finance and accounting is not perfect. Typically, these professionals experience spikes in work level, especially around tax season, which could lean a little bit on the 'work' part of the work-life balance.
Real Estate Agent
It's possible to have it all as a real estate agent. You can plan your schedule around your schedule. Although you might have to work the occasional evenings and weekends for showings, you generally have a say in when you work. 
According to the Department of Labor, many of these professionals are self-employed. If you want to go all in, you could have long workdays, however.
When it comes to big real estate companies, consider Coldwell Banker. The company has been ranked as one of the best companies for work-life balance, according to Forbes.
Make Your Money Work Better for You
Engineer
Research engineer median salary: $84,100
Electrical engineer median salary: $100,830
Materials engineer median salary: $96,640
If you're looking for an occupation that delivers on pay and quality of life, consider one in the engineering field. Research engineer, in particular, made Glassdoor's list of best work-life balance jobs, scoring a 3.9 rating. These individuals generally work in an office or laboratory analyzing processes and conducting experiments.
According to ENGINEERING, a website for engineering news, many engineers have lives outside of work and are well-rounded individuals. Women, especially, should consider becoming engineers, as it is among the highest-paying jobs for women.
Human Resources/Recruiter
If there's one thing human resources professionals should get right, it's work-life balance. After all, they're the ones at the forefront of introducing and updating policies and benefits that impact work-life balance and should set an example, according to Good.
"Most HR positions have standard work hours," he said. "But there are aspects of the profession, such as recruiting, that can take place outside the normal 9-to-5 schedule."
Given technological advances, recruiters can work from nearly anywhere and at any time. If you're a people person, this career could be for you.
Technology
Mobile developer median salary: $97,127
With employment estimated to grow much faster than average and one of the best work-life balance scenarios, working in the tech industry can be your best bet. According to Good, many technology professionals can see benefits when it comes to work-life balance, especially as it relates to flexible arrangements.
"The tech industry lends itself to remote working and adaptable hours, which can certainly contribute to feeling able to strike a healthy balance between work and personal life," Good said.
There are roles, though, that require an office presence, so not all tech jobs are created equal, said Good. He suggests positions in development, such as web and mobile development, which tend to allow for more flexibility.
More From GOBankingRates
All salary statistics come from the U.S. Department of Labor Bureau of Labor Statistics. The median salary for surgeons was not specific, described as being "equal to or greater than $100.00 per hour or $208,000 per year."
Christian Long and Priscilla Aguilera contributed to the reporting for this article.