How To Find Hidden Money at Your Parents' House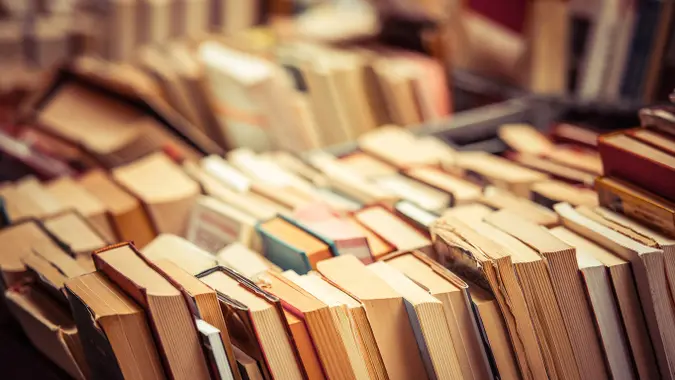 Yulia Grigoryeva / Shutterstock.com
It's not uncommon to rely on your parents for financial help, even as a full-fledged adult.
According to a new study by Insuranks, one in three Gen Zers is not financially independent. A recent survey by Chartway Credit Union also found that 24% of millennials say their parents still pay their rent. 
Hitting up your parents for money is one thing, but you also might make some dough simply by sifting around their home for old valuables — with their consent, of course. Your parents might just be sitting on a secret gold mine in their attic or basement. 
Here are 10 things your parents might have lying around that could equal a surprise payday for you — if they allow you to sell said things and pocket the cash. 
Also see the places you should check for the valuable coin that could make you rich.
Vinyl Records 
Your parents might have held onto their precious vinyl records. Collectors and hipsters alike are always in the market for old albums. The average eBay selling price for a vinyl record is around $15, according to Enjoythemusic.com, though you could make a lot more on a single LP, depending on the rarity of the record and its condition.
Make Your Money Work Better for You
Take Our Poll: Are You Concerned About the Safety of Your Money in Your Bank Accounts?
Underwood Typewriters 
Once the lay of the office land, typewriters have practically gone extinct. And where there's scarcity, there's value. Pricing will vary and depend on the model. Early Underwood typewriters can sell for more than $1,000, according to LovetoKnow.com, while models from the 1920s and '30s go for $300 to $500. Later models usually sell for $50 to $75 on eBay.
Jadeite Kitchenware
Next time you're digging around your parents' kitchen cupboards for a coffee mug, take a deeper look at their kitchenware collection. Look, in particular, for any pale green items, which could be from a vintage Jadeite collection. This dishware was commonplace in the U.S. in the 1950s and '60s but has since become a collectible. On eBay, a simple Jadeite creamer in mint condition is going for $90. 
Original Fiestaware 
Fiestaware is a brightly colored dish style that was run of the mill in the 1940s and '50s; like Jadeite, it has become harder to find. According to Business Insider, original Fiestaware plates and bowls can be sold for roughly $40 to $50 each.
Vintage Luggage 
Plenty of high-end luggage exists on the market, but there's a special sector for vintage luggage. These pieces are unique, sturdy and — ideally — in good condition. Some vintage luggage items on eBay are going for nearly $10,000. Note, that's for a Louis Vuitton collection. But even non-designer luggage can sell for good money, like this Edwardian suitcase, which is listed at $766.38 on Etsy. 
Make Your Money Work Better for You
Antique Porcelain Dolls 
Doll collecting is a popular hobby, so your parent(s) might not want to part with their babies; but, if they do, you could make a nice bundle of money. With porcelain dolls, the older the better. Limited-edition dolls and dolls made before the 1930s typically sell for higher prices because they are considered antiques. Expect to get anywhere from $10 to $2,000, according to Invaluable.com.
First-Edition Books 
Many first-edition books aren't worth very much, but old first editions by famous authors or first editions of classics can go for a lot. You could get even more if the book is signed by the author. You should do your homework, but expect to get at least a few hundred bucks for a valuable first edition. Prices can go up depending on scarcity and condition. 
VHS Tapes
Another practically extinct item that can sell for a nice amount of money is a VHS tape. But not just any VHS tape. You'll want to look for tapes that are still sealed. Original, sealed Disney VHS tapes are especially rare and sought after. A lot of new Disney VHS tapes are currently listed on eBay for $150,000.
Vintage Lunch Boxes 
Kids still take lunch to school with them, but probably not in vintage lunchboxes. Perhaps your old lunch boxes are still being kept by your parents in storage somewhere. The metal lunch boxes of yesteryear are particularly valuable. This autographed one on eBay is listed at $10,000. The more obscure, the better. 
Make Your Money Work Better for You
Old Magazines
If you're cleaning out your parents' attic, be extra vigilant about what you put into the recycle bin. For example, don't toss out any old magazines. Plenty of collectors and collage artists will pay good money — we're talking tens of thousands of dollars — for vintage gems.
More From GOBankingRates