Make Money Using Your Phone With the Mode Earn App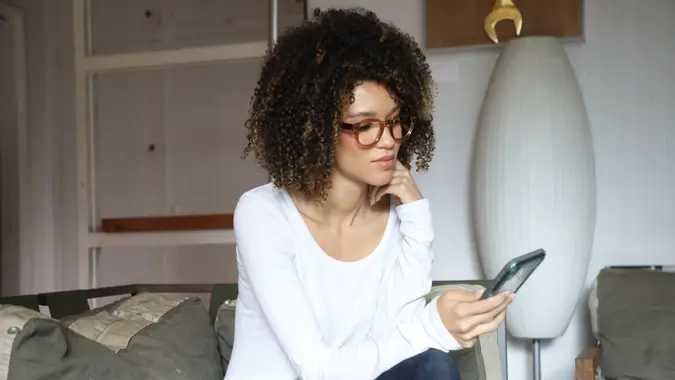 Lensabl / Unsplash
Smartphones have become an essential part of our lives. We use them for communication, entertainment, and even productivity. But did you know that your phone can also be a source of income? With Mode Mobile's Mode Earn App, you can earn money by simply using your phone for everyday activities. Here's how you can make money using your phone.
What is the Mode Earn App?
The Mode Earn App, previously known as Current Rewards, is a rewards-based app that allows users to earn supplemental income by performing various tasks on their mobile devices. Whether you're listening to music, playing games, reading the news, or watching videos, the app offers multiple ways to earn money.
How Does the Mode Earn App Work?
The Mode Earn App operates by leveraging advertising as its primary source of monetization. As you engage with the app, you will encounter ads that are strategically placed during activities such as listening to music or on the lock and charge screens of your device.
Furthermore, the app offers various opportunities to earn income. You can participate in surveys, play games, stay updated with the latest news, watch videos, and even install apps to receive payment. Moreover, brands collaborate with the app to provide exclusive offers and deals, thereby enhancing your earning potential.
Make Your Money Work Better for You
How Much Can You Earn?
With the Mode Earn app, you can generate additional income of up to $600 per year or even more. In addition to the app, Mode Mobile also offers its own mobile device, the Mode Phone. This device is specifically designed to maximize your earning potential.
By using the Mode Phone for four hours per day, you can earn over $900 per year. The phone comes preloaded with the Mode Mobile App, making it easy to start earning right away. This extra cash can be a game-changer, allowing you to save for that dream vacation, settle bills, or simply enjoy some financial freedom.
Who Can Benefit from the Mode Earn App?
The Mode Earn App is designed for individuals who are seeking additional sources of income and are mindful of their budget. It caters to a wide range of users, including students, stay-at-home parents, and those who wish to supplement their existing earnings. By leveraging the power of your smartphone, the app offers a flexible and user-friendly platform to generate extra income.
Is the Mode Earn App Worth It?
Wondering if the Mode Earn App is worth your while? The potential earnings may differ based on how often you use it and where you are, but numerous users have shared their success stories, earning a substantial income by seamlessly integrating the app into their everyday lives. Whether you're jamming to tunes on your way to work, enjoying a quick gaming session during lunch, or taking surveys during your downtime, every small action contributes to your overall earnings.
The Takeaway
The Mode Earn App offers a unique opportunity to make money using your phone. With its various earning options and the potential to earn up to $600 per year or more, it's worth considering.   
Make Your Money Work Better for You
Editor's note: This article was produced via automated technology and then fine-tuned and verified for accuracy by a member of GOBankingRates' editorial team.
More From GOBankingRates