8 Places To Sell Gift Cards for PayPal Cash Instantly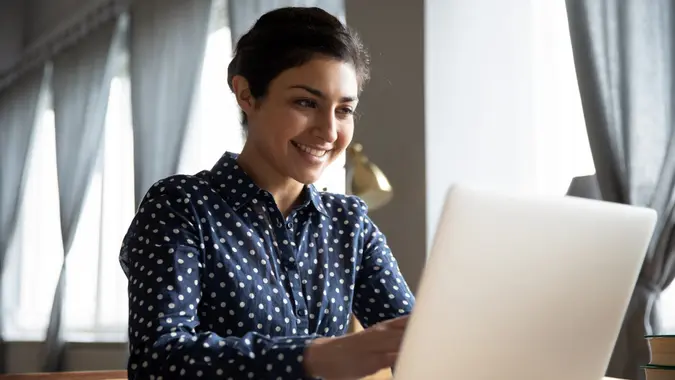 fizkes / Getty Images/iStockphoto
Gift cards are a popular gift around the holidays and birthdays. After all, they're flexible and give the recipient the chance to use them for what they truly want. The downside with gift cards is that they're typically only useful if they're to a store or retailer you already shop at. Otherwise, they might end up in a drawer somewhere, never to be used.
Where Can You Sell a Gift Card a Get Paid Instantly?
If you have some old gift cards that haven't expired yet, you might be able to get some value from them. In fact, certain sites let you sell gift cards for PayPal cash instantly. Depending on how much money is on those cards, you could rake in a decent amount of cash.
Converting Gift Cards to PayPal Cash
It's entirely possible to convert gift cards to PayPal cash. You just need to find the right app or platform and follow the instructions. With that in mind, here are the top platforms where you can sell gift cards for PayPal cash instantly (or nearly instantly).
1. PayPal Zettle
You can sell your gift cards to PayPal for cash through the PayPal Zettle app. All you need to do is set up an account — either online or through the app — and set up the gift cards feature. Provide some basic details about the gift card and add a unique code for tracking and redeeming purposes.
When you're ready to sell, simply click "Gift Card," enter the value, and follow the prompts to add the card to your digital card. Then, complete the payment process.
Make Your Money Work Better for You
You cannot sell gift cards with other items. To sell something else, you'll need to create a separate purchase.
2. CardCash
CardCash lets you convert gift cards into discounts to over 1,300 locations, including Starbucks, AMC Theaters, Walmart, Target, and certain fast food restaurants. You can either buy or sell gift cards through CardCash. However, the company will take a percentage of the card's value upon conversion.
To sell your gift cards, simply input the "Store Name" and "Balance" in the required fields. Then, click "Get offer" to see what you could earn. To receive the funds, you may need to send the physical card to CardCash's mailing address.
Here's an example of what you could get. Say you have a gift card to Target for $56. You could get $46.48 in return. Or you could trade in your card to earn up to 11% more on the value.
How Fast Does CardCash Pay to PayPal?
CardCash typically pays through ACH deposit, PayPal or a written check. After receiving your gift card, CardCash will typically make your funds available within 48 hours.
3. CardSell
You can sell gift cards to PayPal cash on the CardSell app. Download the app and share the card number and pin. After the company verifies this information, you'll receive an offer. As long as you accept the offer, you'll receive the money. It should be sent to your PayPal account within about 48 hours.
4. Raise
Raise is another platform that lets you sell gift cards for money. The platform doesn't charge you for listing your gift card, but they will take a 15% commission from your earnings. You'll see the remaining balance in your PayPal account or receive it via direct deposit.
Make Your Money Work Better for You
Digital gift cards must have at least $5 on them, while physical ones must have $10. The maximum balance is $2,000.
5. Craigslist
You can sell gift cards for PayPal cash nearly instantly on Craigslist. Make a listing that includes the gift card balance, where the card can be used, and the sale price.
Keep in mind that Craigslist doesn't provide many security measures when it comes to your things. Be careful when you exchange information. Make sure you meet in public if you're exchanging a physical card for money.
6. ClipKard
With ClipKard, you can sell gift cards for PayPal cash. You'll need to provide some information, such as the gift card brand, its current balance and the card number. ClipKard will then make an offer that you can either accept or decline. If you accept the offer, you'll need to send your physical card to ClipKard via USPS. You can sell multiple gift cards, but the company does have a maximum limit of $300, so keep that in mind.
7. GiftCash
If you want an easy way to sell gift cards for PayPal instantly — or almost instantly –, GiftCash is another good option. Input the card name and its current value to receive an offer. You can get up to 93% of your card's value this way. If you accept the offer, you can convert the card into either cash or crypto.
8. Reddit
The subreddit, r/giftcardexchange, is another location where you can sell or exchange your unused gift cards with other users. You can get paid in many ways, including through PayPal. However, you can't sell gift cards for more than $250 without moderator approval.
Selling Gift Cards for PayPal Cash
If you have gift cards you're never going to use, don't leave them in a drawer where they can gather dust and expire. Instead, use a free website or platform to convert them into PayPal cash or discounts to popular retailers. Check the payout amounts and any restrictions first to ensure you get the best deal.
Make Your Money Work Better for You
Editorial Note: This content is not provided by any entity covered in this article. Any opinions, analyses, reviews, ratings or recommendations expressed in this article are those of the author alone and have not been reviewed, approved or otherwise endorsed by any entity named in this article.