Target's Best Deals? Shoppers & Experts Reveal Standout Buys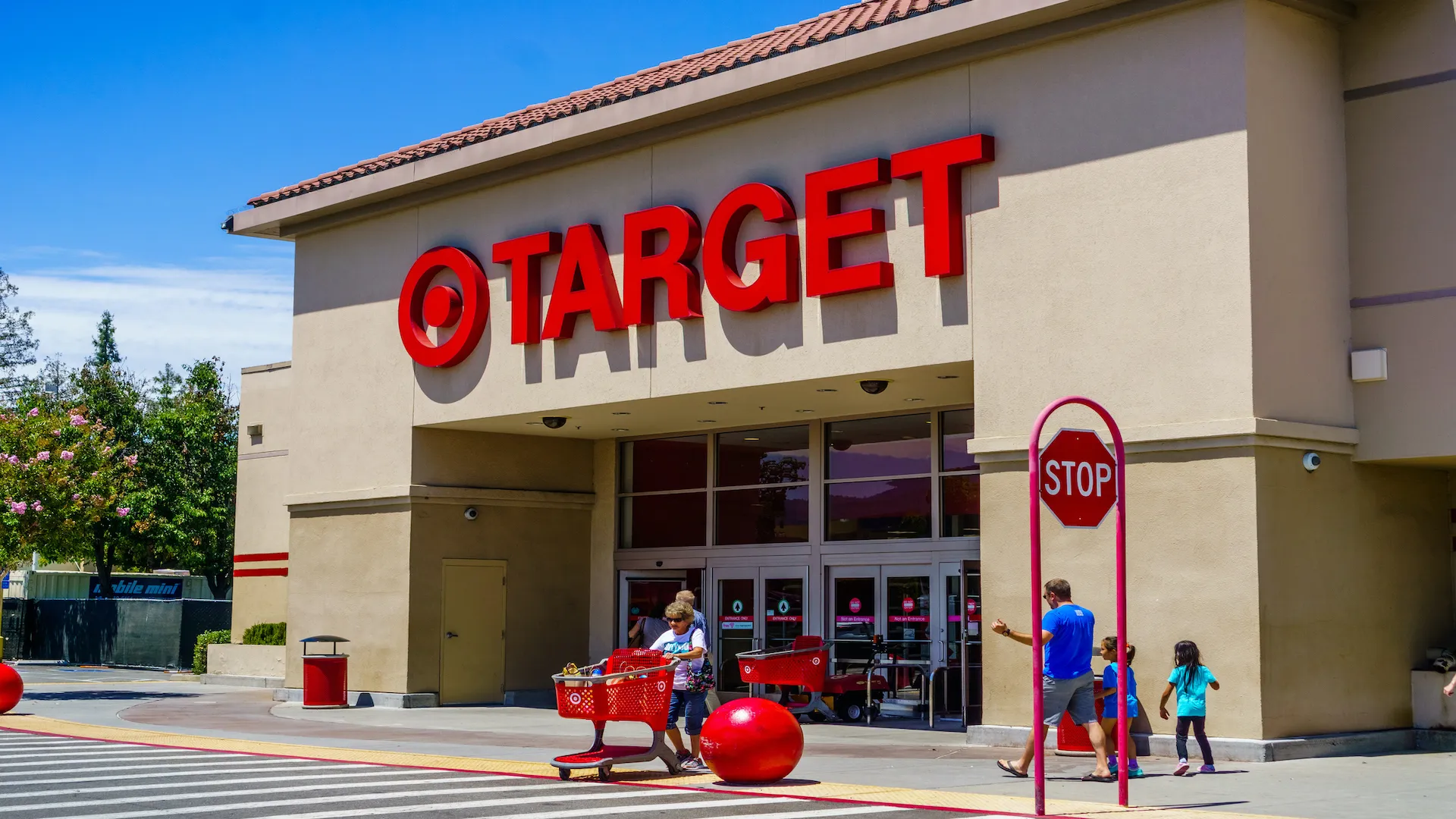 Shark Professional Steam Pocket Mop
Price: $89.99
Gramuglia recommends this mop just in time for spring cleaning season, especially since Target is offering a deal on it. "If you're looking for a steaming mop," she said, "Target is offering the Shark Professional Steam Pocket Mop for $89.99. Since Walmart is selling the same item for $109.99, Target is your best bet — saving you $20 on this home cleaning product."
NUU Garden Pyramid Gas Heater 
Price: $251.99
Not all springs are warm, so Gramuglia recommends picking up one of these outdoor heaters from Target. "The transition from winter to spring can sometimes get a little chilly," Gramuglia said. "So, if you're planning an outdoor event, consider investing in a NUU Garden Pyramid Gas Patio Heater from Target. Lowe's sells the same item for $289.99." One note: make sure you buy the heater online to get the lower price.
Ventura Bench
Price: $135
This bench makes a nice addition to your entryway, where people can sit to take off their shoes. It also can make a nice relaxing place to sit in a bedroom. Shoppers at Target rave about this comfortable bench, with every review being 5 stars.
One review reads, "Bought this as a decorative piece and it looks absolutely stunning! Also, the seating pillow is comfy to sit on! It adds a nice touch to your space and it's really easy to assemble!" Another bonus: You save $45 when you purchase it online right now. 
Make Your Money Work for You
Haverhood Dining Chairs
Price: $105
Regularly priced at $140, these chairs are comfortable and chic so they blend seamlessly with any dining set. All of the reviews are 5 stars, with one happy reviewer saying, "They took literally two minutes to put together. My 6-year-old actually put one of them together. Besides the ease of building, they are incredibly comfortable. I will be buying two more to replace our dining room table chairs. Seriously love these. Very sleek and modern looking."
InUSA Pilot Lightweight Hardside Spinner Luggage Set
Price: $126.99
Looking to travel this summer? This luggage set (sold online only) for your family has many 5-star reviews. The three bags in the set come in an array of colors and there's a 10-year warranty on the bags. One of the 5-star reviews says, "Overall GREAT luggage set!! The products hold up really well, maneuverability is great, lightweight but holds TONS of stuff inside."
DC Comics Batmobile With Batman Figure
Price: $29.99
With more than 70 reviews and all of them 5 stars, you know this toy is a crowd pleaser. The Batmobile features LED engine lights, and you can push down on the engine to activate over 15 accurate engine sounds. Batman himself comes with a cloth cape, detailed sculpting and authentic movie styling. One satisfied 5-star review says, "My 5-year-old is in love! The Batmobile is awesome: both doors open to easily put in and take out Batman. My son has NOT put it down for the last 25 minutes! I think he has a new favorite." It can be purchased only online. 
Kent Megaflex Kids' Bike
Price: $229.99
Give your kids the gift of wheels with this dual suspension bike that's built tough to keep your kids safe and last a long time. One 5-star review reads, "Great price, great design, and great quality! Just great!!"
Onix Pro Team Backpack
Price: $89.99
This bag is great for sports lovers with its four zippered pockets and space for shoes or wet storage. One 5-star review reads, "This pack is designed with the player in mind as there are pockets for whatever you might need and they are easy to get to. I have even considered getting [another] one for general use." Sold online only.
Editor's note: All prices as of March 12, 2023.
More From GOBankingRates