Spelunking in the Basement: 10 Tips on Finding Hidden Treasure in Your Home

6 min Read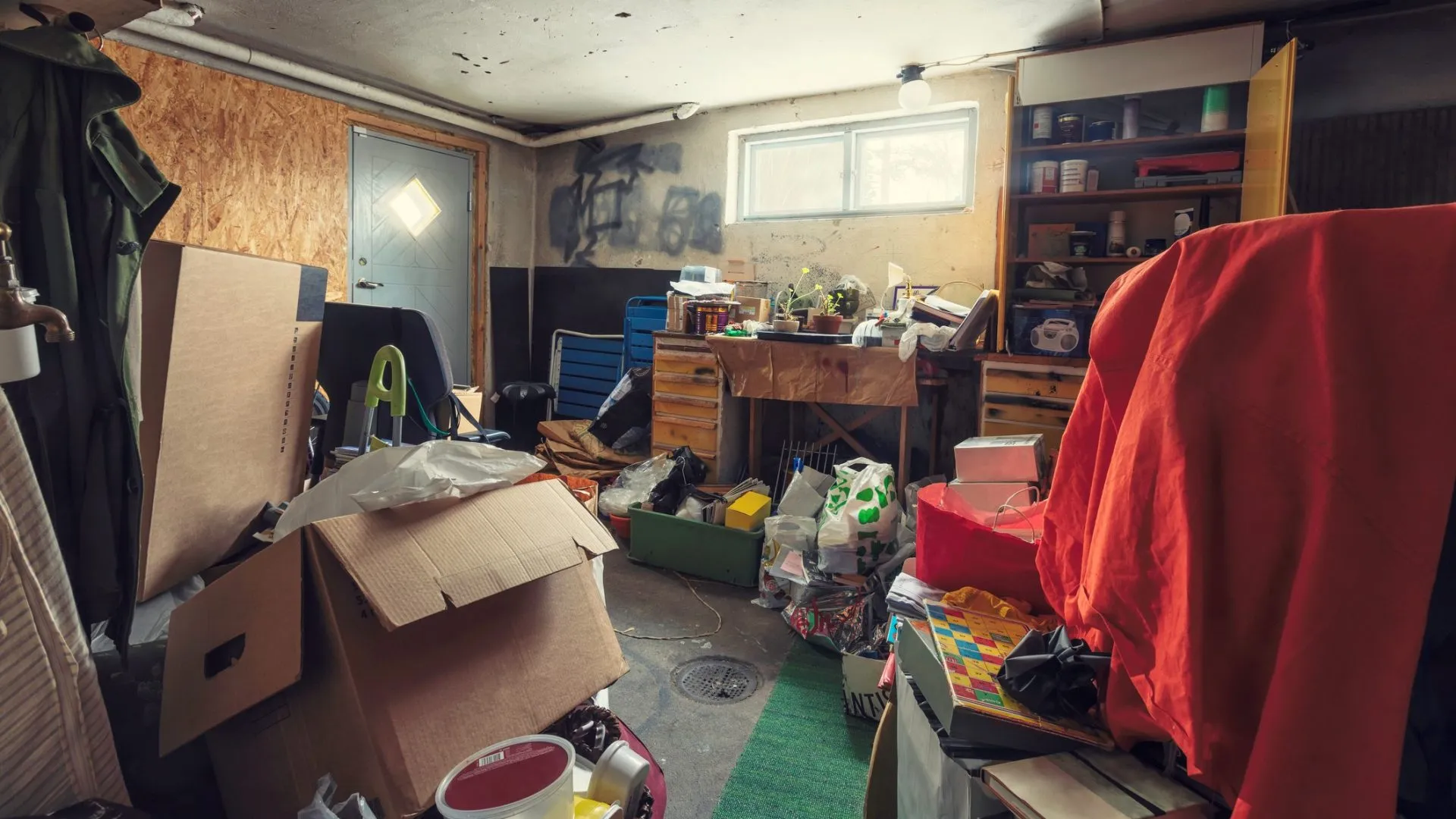 Who doesn't love the idea of uncovering hidden treasure in your own home? If your home is old enough, or former owners were creative in hiding things, you might be able to discover some surprises inside — even stuff that might be worth some serious money.
Here are some tips on finding hidden treasures in your home.
Learn More About Your Home's History
Before you go on a fruitless search of your house, Nature of Home founder Davin Eberhardt recommends you "look into the home's history and prior residents to get an idea of what type of artifacts could be concealed within its walls."
Treasure such as ancient coins and antiques can be found in numerous locations throughout an old house, Eberhardt says, including old storage bins, trunks and chests.
"Look for ancient tools, vintage signs, and vintage household items that may be of interest. Check any secret places or compartments that may have been utilized for storage as well. When looking for treasure, keep an eye out for anything that appears ancient or unique. Vintage clothing, ancient toys, and antique furniture may all be worthwhile treasures."
Dig Into Plaster During Remodeling
Tomas Satas, founder and CEO at Windy City HomeBuyer, is real estate investor, landlord and professional flipper who knows a thing or two about secret treasures. He found "a pile of old coins from the 20s, 30s, and 40s" while tearing the plaster walls out of an old home.
"They were all still made of copper and silver, and worth much more than face value. After asking some construction guys about why someone would do this, they told me that it is a tradition to leave gifts within walls, behind cabinets, beneath the subfloor, and in any other nook or cranny that gets sealed up during construction. It is the carpenter or mason's way of leaving their personal mark on the place."
While you don't want to gouge up perfectly good plaster, when you're remodeling is an ideal time to do this.
Take Our Poll: How Much Salary Would Buy You Happiness?
Make Your Money Work Better for You
Inspect Old Books, Purses or Jacket Lapels
If you've inherited any old items in an attic or basement, such as books, purses or old clothing, be sure to inspect these thoroughly, says Helaine Fendelman, a fine arts appraiser. "Check old books — money is hidden in them all the time. I found $5,000 cash in a faux book once."
In old purses, it's not uncommon to find money or jewelry pinned to the insides, or money sewn into jacket lapels of men's and women's suits. "One has to think like the collector to determine what is where — and sometimes you never know why."
Check Under Old Roof Tiles
If you're in the market to replace your roof, you might just want to inspect beneath the old tiles yourself.
Marty Ford, president of BulletpRoof Roof Systems Ltd, explains, "Usually when we're tearing off the old shingles during a cedar roof conversion…we've seen wartime photos, lamps and unique-looking furnishings all stored in the attic below us. Though there were maybe one or two times when we were removing insulation in the attic…behind it there were really old books, transcripts and such that didn't really make sense to us at the time."
Inspect Built-In Cabinets
Many older homes have built-in cabinets that were used for storing dishes, linens, and other household items, according to Matt Bonestroo, founder of Phoenix Mobile Home and a real estate investor. "These cabinets may contain hidden compartments or drawers that could hold valuable items," he says.
Explore Basement Nooks and Crannies 
The basement is often a treasure trove of items that have been stored away for years, Bonestroo says. Look for old trunks, boxes, and storage containers that may contain antiques, old coins or other valuable items.
Joel Comino, founder & CEO of Next Modular, adds, "There's always the possibility of finding something interesting down here like coins or antiques, as basements often get overlooked when renovating. Look in hidden areas such as under the stairs, around old wooden support beams, and in nooks and crannies that may have been forgotten over time."
Crawl Under the House
While crawling under the house may not sound too appealing, it could be a literal treasure trove, Bonestroo says. "It's worth checking under the house for any items that may have been lost or discarded over the years. Be sure to wear appropriate protective gear and bring a flashlight, as this area may be dark and dusty."
Make Your Money Work Better for You
Peek Behind Wallpaper
Melanie Hartmann, owner of Creo Home Buyers in Baltimore, recommends looking for slight imperfections in the cut of the floor boards or the design of wallpaper. "Knock on these imperfections to see if they sound hollow compared to nearby areas. If they do, see if you can open up the floor or the wall easily or with minimal damage to see if you can find hidden treasure."
Look For Fake Panels
Steven Holmes, the senior investment advisor at iCash, suggests looking for fake panels in closet backs.
"Use your knuckles to tap on panels that hide open spaces. Beneath steps and floors is a potential second location. Check for crowbar scars and other indications that they might have previously been pry-loose and replaced. You can often locate parts hiding behind cement basement floors. Search for elevated surfaces that might hide any holes where valuables might've been kept."
Check For Replaced Bricks
In basements, fireplaces and other spots, you can look behind bricks or cinderblocks that have been replaced, Holmes says.
"You can identify bricks and blocks that have been taken out, replaced, and possibly painted by performing a visual assessment. Last but not least, although it is not pleasant to try to find and recover expensive goods that were dropped into wells or hidden behind loose stones or bricks halfway down, occasionally lowering a camera into wells can offer you a hint as to whether previous owners buried items in these spots."
More From GOBankingRates
About the Author