Holiday Savings: Start These Side Gigs Now To Cover Your Gift-Giving Expenses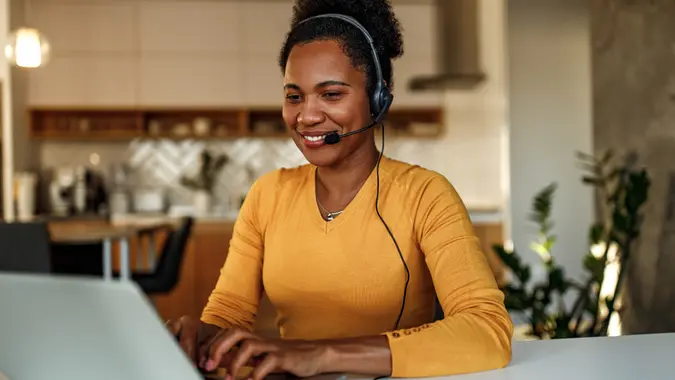 nortonrsx / iStock.com
Holiday shopping season always seems to sneak up on us, and yet this frenzy seems to start earlier and earlier every year. It's impossible to know yet how much Americans will dish out on gifts for this coming holiday season, but even if it's less than it has been in the past (as some economists predict given high inflation and general economic uncertainty), it will still happen and likely, rock your financial world — and possibly drive you into debt.
To make the holiday spending flurries manageable, prepare by doubling down on your income sooner than later. Let's have a look at 4 side gigs you can take now to cover your gift-giving expenses this coming fall and winter.
Rent Out Your Car
You probably know by now that you make money driving your car through services like Uber, DoorDash and Lyft. However, you can also earn extra cash by renting it out. Through companies like Turo, a peer-to-peer car sharing platform, car owners can rent out their vehicles to other drivers (think AirBnB but for cars). The average Turo host brings in about $500 to $1,000 per month, according to HOLR Magazine.
Make Your Money Work Better for You
Become a Virtual Assistant
The days you need to be in or near someone's home or office to be their assistant are over. You can now be a virtual assistant (VA). A VA provides support to businesses and professionals by leveraging technology remotely. You could do a range of services such as data entry, appointment scheduling and social media management for your client(s). VAs make an average of $27.42 an hour, according to Indeed.
Become a Local Tour Guide
All year round, people are visiting new cities and towns and looking to learn as much as they can about the area in a short amount of time. You can step in and step up as a local tour guide. This one is a little trickier to do, but it can pay off. According to TripSchool, you should embark on the following:
Determine whether you actually want this job, and have the skills necessary.
Determine what kind of guiding job you want.
Get training and licenses, if necessary.
Get a travel guide job (or start your own business).
Start working, and never stop learning.
According to Zippia, tour guide salaries typically range between $18,000 and $55,000 yearly. The average hourly rate for tour guides is $15.54.
Teach English
English is the most widely spoken language around the world, and there are tons of people of all ages eager to learn it. Companies like Preply are always recruiting people who can tutor English online. These professionals typically make anywhere between $10 to $40 per hour depending on their level of qualification, according to the International TEFL Academy.
More From GOBankingRates
Make Your Money Work Better for You