How I Used 2 Apps to Make Over $1K in Less Than 30 days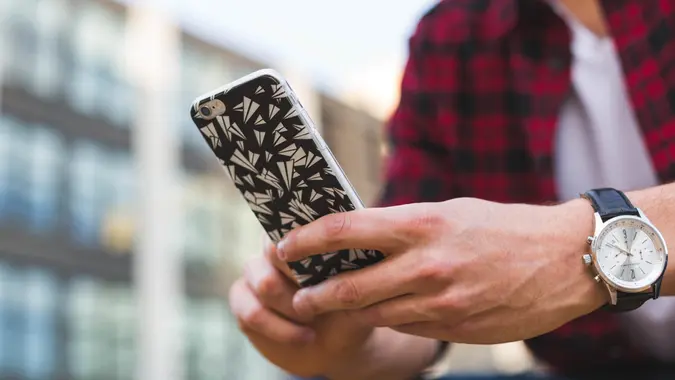 Matthew Henry / burst.shopify.com
Did you know that you likely have hundreds — if not thousands — of dollars' worth of unused items lying around your house? It's true. After reading about a survey done by eBay/Nielsen back in 2007, which found the average U.S. household has $3,100 worth of unused items lying around, I wanted to put this idea to the test.
I set out to see if selling the junk around my house was actually a good way to make some extra money or not.
Click to read more about the collectibles you own that could make you millions.
The Two Apps I Used
BookScouter
I started by rounding up all the books I had laying around my house. I tend to buy a lot of books, so I had more than 600. I then pulled out the BookScouter app, which allows you to quickly determine a book's value. You can scan any book's barcode, and it instantly tells you what over 35 top book-buying websites are willing to pay to buy your book.
In my experience, I kept finding a few of the same companies offering the highest rates, so to keep things simple, I only used a few of those companies. It might have hurt my payouts a bit, but it was a lot easier than sending books off to 20 different companies just to make some extra money.
For each of the shipments, all I had to do was print a free shipping label from my computer, put the books inside and then ship it off. Better yet, each company paid me within 10 business days.
It may be worth noting that about 80 percent of my books weren't worth much. Those books were donated to the thrift store.
Make Your Money Work Better for You
More on Clever Ways to Make a Buck: 200+ Ways to Make Extra Money in Your Spare Time
eBay
If you tried eBay in the past and found it too time-consuming, you need to try their app. They have greatly simplified the process, making it a very effective way to make some extra cash.
As I went around the house looking for things to sell, I chose to ignore things that I didn't think would net me at least $25. I didn't want to waste my time selling something that would ultimately only put $3 in my pocket. My time is worth more than that — and yours probably is too.
If you aren't sure how much a given item will likely fetch on eBay, here is a little trick: First, search for the item on the eBay app. Next, click the "Filter" button and scroll to the bottom and select the "Sold items" button. Now you will only be seeing items that actually sold and the price they fetched. This can be extremely helpful in determining what a particular item might sell for.
Shipping your item is now easier than ever, as well. They allow you to pay for and print shipping labels from your computer, so in most cases, you don't even need to visit a shipping center.
Related: How to Sell on Etsy
My Earnings Breakdown
BookScouter
Total: $179
Items Sold on eBay
Old cell phone: $102 Guitar effects pedal: $137 DVD set: $15 Fitbit: $80 Carvin electric guitar: $317 Leather briefcase: $277 Sony bookshelf speakers: $55 Yamaha subwoofer: $50 Lace Sensor guitar pickup: $60 Fralin guitar pickups: $212 Leather moccasins: $35
eBay Subtotal: $1,340 Fees: $134
Total $1,206
Grand Total Using Both Apps: $1,385
Look for Hidden Treasures: Toys in Your Closet That Could Make You a Ton
Final Thoughts
All in all, I didn't find $3,100 of unused items laying around my house like eBay/Nielsen said I would, but I did find plenty of used items that I could quickly and easily turn into cash.
Make Your Money Work Better for You
With the ease and simplicity of these apps, there is no excuse not to sell off some of the clutter around your house. So, if you're looking to make money, ask yourself: What can I sell today?
Click through to learn how to sell your used clothing.