Need Work this Summer? Here Are 5 Off-Beat Temp Jobs that Pay Well, Too
It's summertime and school is out, but summer vacation for college students isn't quite like high school. You can't just lounge around the pool for three months — you've got to save money for tuition, textbooks and living expenses while class is out. It's time for off-duty students to find summer jobs.
The problem is that as a college student, you're probably lacking in both education and relevant work experience. This means there's a chance you'll end up working at the mall with your friends folding t-shirts all summer, which can a fun summer job in its own way, but it doesn't pay very well.
If you really want to sock away some cash for next semester, keep your eyes on work that's not necessarily for the faint of heart, but pays well. The highest-paying summer jobs can be seriously difficult.
1. Commercial Fishing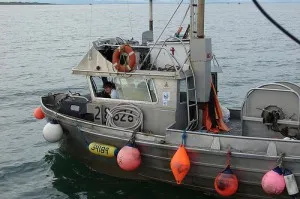 If you're willing to really work hard, commercial fishing is a great way to make some decent cash on summer vacation. The work is seasonal, so no one cares that you aren't going to be there after Labor Day.
While commercial fishing is an adventure, it's not the high-paying gig you see on the Discovery Channel — casual employees like you don't generally get a percentage of the catch, but rather an hourly wage. The Bureau of Labor Statistics pegs the average hourly wage at $12.30 an hour. Still, it's a great story to tell your buddies when you get back to school in September. (Photo: echoforsberg)
2. Construction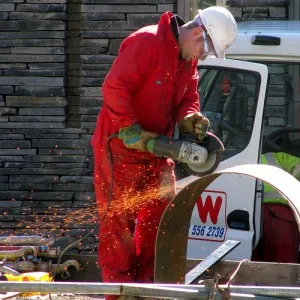 A way better way to make money is by working construction for the summer. There are more jobs and the average pay is nearly twice that of what commercial fishing pays. It's not difficult to find summer jobs in construction, thought the job market has fallen off a bit since the recent housing market crash. Still, it's one of the highest-paying summer jobs and if you and your friends do it together it will be a lot more tolerable. (Photo: kyz)
Make Your Money Work Better for You
Related: Summer Youth Employment Drops to World War II Levels
3. Post Office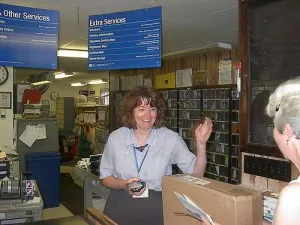 Working at the post office over the summer pays pretty well — between $10 and $15 per hour on average. Still, beyond pay there are some perks to the fun summer jobs at the post office. First, you'll probably be sorting or delivering mail, so for the student who doesn't want to work with the public, this can be an ideal, though it also tends to be a monotonous and sometimes backbreaking job.
You're also listing experience at the post office on your resume, which is attractive to prospective employers and might help you get a job after college. Post office jobs are hard to come by, but have great benefits, so it's something to consider. (Photo: BrianAlexander)
4. Food Service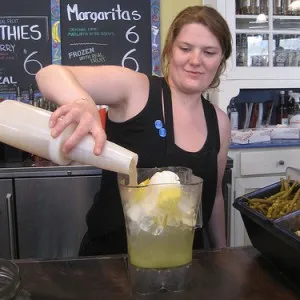 Forget about working at McDonald's for the summer. You can find summer jobs in far better places in the food service industry. Getting on at a busy restaurant or in catering is a great way to make some scratch and you can often carry the job with you to college. Most restaurants only care if you have relevant experience — where else can you make $100 for a few hours of work? Start wherever you can with an eye on becoming a bar-back or a bartender — that's where the real money is. (Photo: Infrogmation)
5. Nanny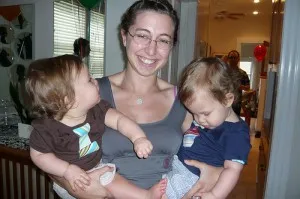 If you're a young adult with babysitting experience, being a nanny for the summer might be for you. Keep in mind that being a nanny is like being a babysitter on steroids — you aren't just watching the kids for a few hours. You're effectively a surrogate parent for a few hours every day, often juggling several kids rather than just one. And they're going to range in age from very young to tween. So be prepared for a more grueling workload than you're generally used to, but a paycheck commensurate with that extra work.
Make Your Money Work Better for You
The one down side? You're competing with immigrant labor that is often happy to defer a huge chunk of their income for room and board. (Photo: surlygirl)